Long-finned Pilot Whale, Andalucía
News in Brief: Poland, the Isles of Scilly, and Andalucía
Our 8-day tour in north Poland was blessed with exceptionally warm and sunny weather on most days (writes tour leader Neil McMahon). Mammal-wise a close encounter with a Wolf at night was a highlight along with Elk, a Racoon Dog and Beavers. Daytime sightings included a very close Eurasian Bison, a Pine Marten, plenty of Foxes and Roe Deer and a couple of views of Red Squirrel, as well as more Elk.

We managed to track down a couple of the elusive White-backed Woodpeckers and experienced fleeting views of Black Woodpeckers and Hazelhen. The raptors put in a great performance with 12 species on show and multiple White-tailed Eagles, Spotted Eagles and Lesser Spotted Eagles hunting alongside Common Buzzards in the meadows. Goshawk, Marsh Harrier and a Sparrowhawk added to the interest.
Vocal Common Cranes were on the move and as wonderful as ever with their musical bugling calls and statuesque presence. Fungi were everywhere and 17 species of butterfly included Large Copper, Large Tortoiseshell and two species of fritillary. We heard rutting Red Deer, a North American Mink was spotted and other noteworthy birds included a Little Crake showing well, Penduline Tits and the frantic feeding antics of the confiding waders at the Vistula Spit.

We also spent half a day in the main town section of Gdansk with its remarkable architecture, river front attractions and of course lots of amber shops!
Book for 2022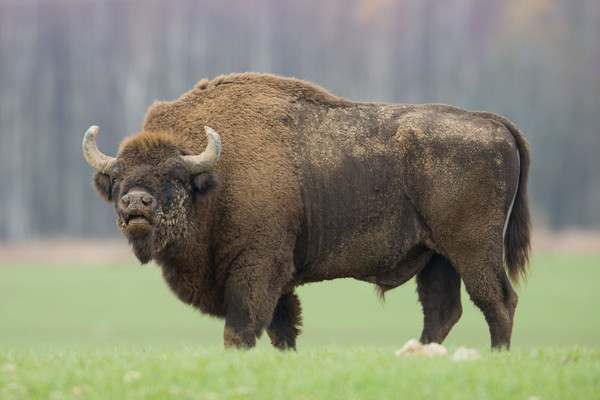 Eurasian Bison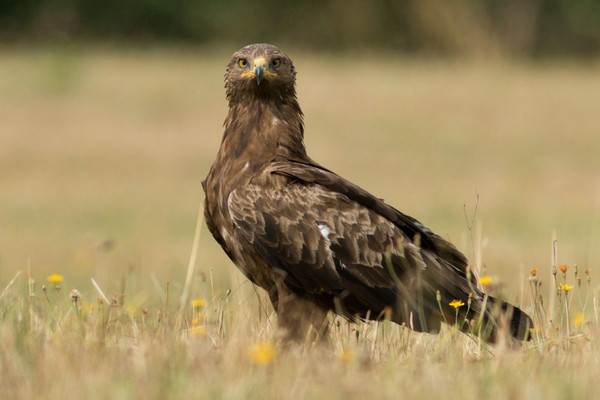 Lesser Spotted Eagle
The first of the autumn's trips to Scilly got off to a good start with a calm crossing to the islands on Scillonian III (writes tour leader Andrew Cleave). We had sightings of Harbour Porpoise and Common Dolphin soon after leaving Penzance; Gannets were seen for most of the journey with smaller numbers of auks, gulls and Manx Shearwaters also spotted. We enjoyed a week of mostly sunny, calm conditions so were able to visit all of the inhabited islands and go on a "Seabird Special" boat trip around the islands on one afternoon. We saw many common migrants, including Wheatears, Stonechats, Swallows and House Martins, and also got to see some of the more unusual birds the islands are noted for. On the first afternoon we spotted a Wryneck, and on other days we saw a Balearic Woodchat Shrike, Pectoral Sandpiper, Baird's Sandpiper, Pale-bellied Brent Geese and a selection of more regular passage migrants like Sanderling and Curlew.
As always, a week is never long enough to see all that the islands have to offer!
Book for 2022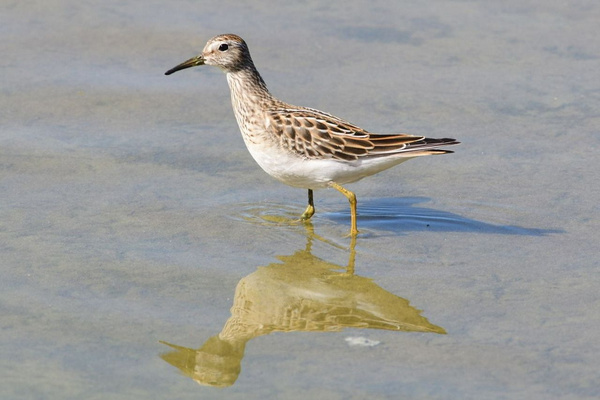 Pectoral Sandpiper on the Abbey Pool, Tresco (by client Alan Peilow)
The weather, food, and of course the spectacular autumn raptor migration, did not disappoint during these two relaxed trips to Spain's Strait of Gibraltar (writes tour leader Niki Williamson).
Migrating raptors poured overhead in blue skies and the groups were treated to views of Short-toed and Booted Eagles, Marsh and Montagu's Harriers, Griffon and Egyptian Vultures, White and Black Storks as well as Bonelli's and Spanish Imperial Eagles.
Boat trips brought us within a flipper's length of Striped, Common & Bottlenose Dolphins along with inquisitive Long-finned Pilot Whales!
From our base in a beautifully restored traditional Spanish farmhouse, our groups enjoyed the best of autumn birding in Andalucía, including Northern Bald Ibis right in the grounds! 
Wetland, farmland and mountain sites gave great views of delights like Black-winged Kites, Blue Rock Thrushes, Alpine and Pallid Swifts, European Bee-eaters, Eurasian Hoopoes, Little Stints and Curlew Sandpipers.
Join us next year!
Book for 2022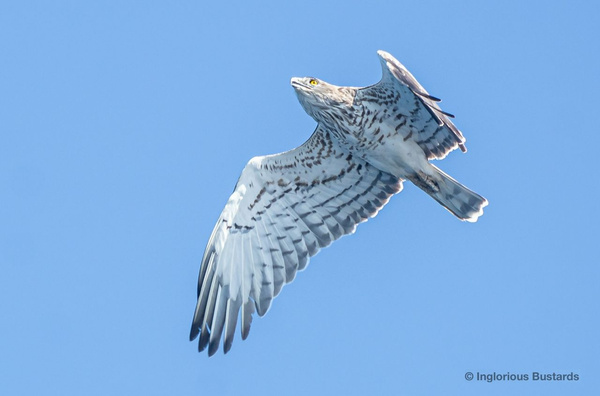 Short-toed Eagle (Niki & Simon)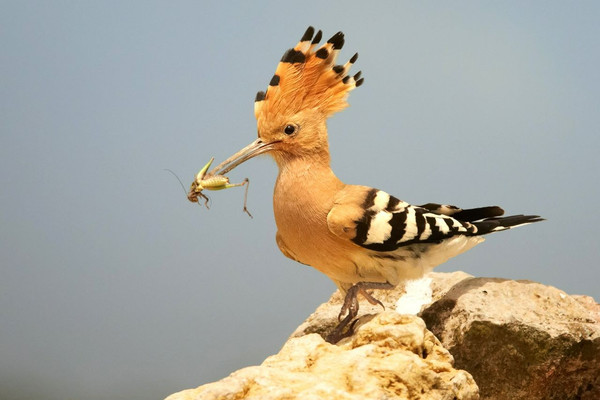 Hoopoe