Read about highlights from recent tours to Italy, Germany, Scotland and Dorset...
In these strange times, it was a joy to be able to operate three tours to Italy last month – two to Abruzzo in the central Apennines, and one to the Dolomites. In Abruzzo many butterflies were enjoying the late summer sun, especially Adonis Blues, plus Hermits, Southern White Admirals and many other species (47 overall). The first group had amazing views of Marsican Brown Bear and the second, on a night walk, heard a pack of Wolves howling nearby. Autumn was coming to the Dolomites, with early snow enhancing the beauty of the mountains. Here we had a series of great views of Golden Eagles, Crossbills and Crested Tits, while also enjoying the range of late-flowering alpine plants, colourful fungi, Alpine Chamois and other wildlife. With face masks and other hygiene measures, we all felt very safe and able to enjoy great trips.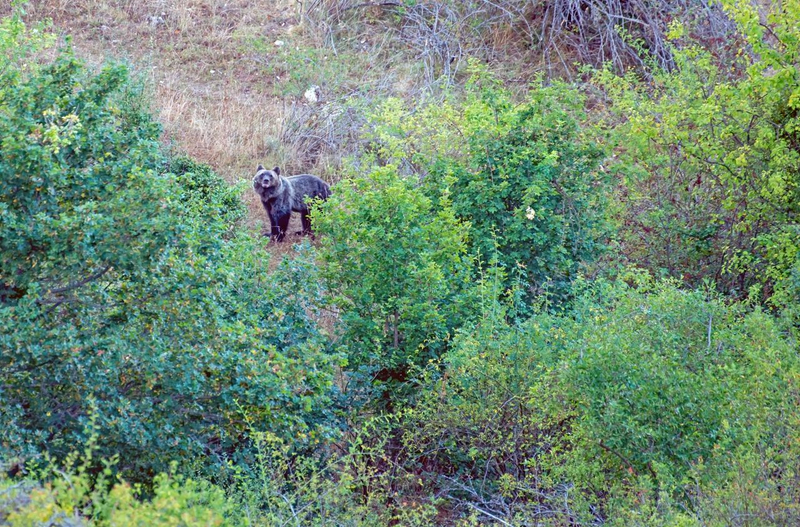 Marsican Brown Bear by participant Clive Turnbull
During the autumn the Brandenburg region, to the west of Berlin, plays host to vast flocks of migrating birds from more northerly breeding grounds, who stop off here to refuel before continuing their journey south. There was a lovely autumnal feel to the area, with the leaves in varying stages of colour-change on the trees and a mostly dry few days. Near our hotel in Semlin there was a lake where geese spent the night, Coots gathered in large rafts and Bearded Tits could be found in the reedbeds. Driving past fields we would come across large flocks of feeding Greylag, White-fronted, Bean and occasionally Barnacle Geese. Common Cranes were also very much in evidence, with their noisy, trumpeting calls. We spent a couple of evenings watching in fascination as huge numbers of them flew through the sunset to land in the fields nearby to roost, arriving in seemingly never-ending waves. In visits to forests, fields, lakes, ponds and reedbeds, we were treated to Lesser Spotted Woodpecker, Short-toed Treecreeper, Rough-legged Buzzard, huge White-tailed Eagle, Hen Harrier, Osprey, 'voleing' Foxes, Corn Bunting, Willow Tit, Crested Tit, Common Pochard, Wigeon, Gadwall, Roe Deer, Ruff, Kingfisher, Coypu and Great Grey Shrike. However, the highlight for many was being able to observe some of the last breeding population of Great Bustards that remain in this region. They were sometimes split into separate flocks of males, with females and youngsters in a different location, but on the last day we found them altogether, and were fortunate enough on a couple of occasions to witness the amazing sight of one of these heavy birds in flight.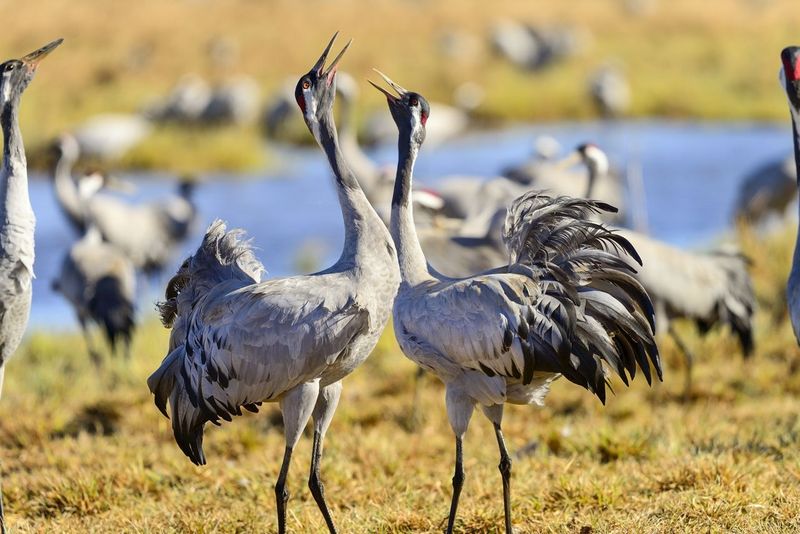 The local Pine Martens, once a rare animal but now flourishing, didn't disappoint and we thoroughly enjoyed their evening forays for their banquet outside our accommodation. The local Otters initially proved a little troublesome but towards the end of the week the animals had returned to their usual haunts and we enjoyed multiple sightings. The highlight for many was on the last evening when two animals came very close to us and were as curious of us as we were of them - a very special encounter!
As always we saw plenty of deer, with some Red Deer regularly grazing on the grass lawns outside our accommodation. Our two boat trips on Loch Sunart provided close encounters with Common Seals and Harbour Porpoises and we even saw two Lion's Mane jellyfish, reputed to be the longest creature on the planet! The boat trip also allowed us close views of sea-birds such as Gannet, Manx Shearwater and both Common Guillemots and Razorbills with their chicks.
These days we expect to see White-tailed Eagles and they didn't disappoint with views of adults and immatures; we glimpsed a Bottle-nosed Dolphin and it was a particularly good tour for Red-throated Divers with summer plumage birds encountered on most days. The warm weather meant we enjoyed a wealth of butterflies with particularly large numbers of Scotch Argus and Red Admirals and also Dark Green Fritillaries and Graylings too.
Despite the Covid-19 restrictions we all agreed that the effort to visit this very special part of Scotland was well worthwhile and it was a joy to be out and about enjoying the wealth of wildlife and super scenery on offer.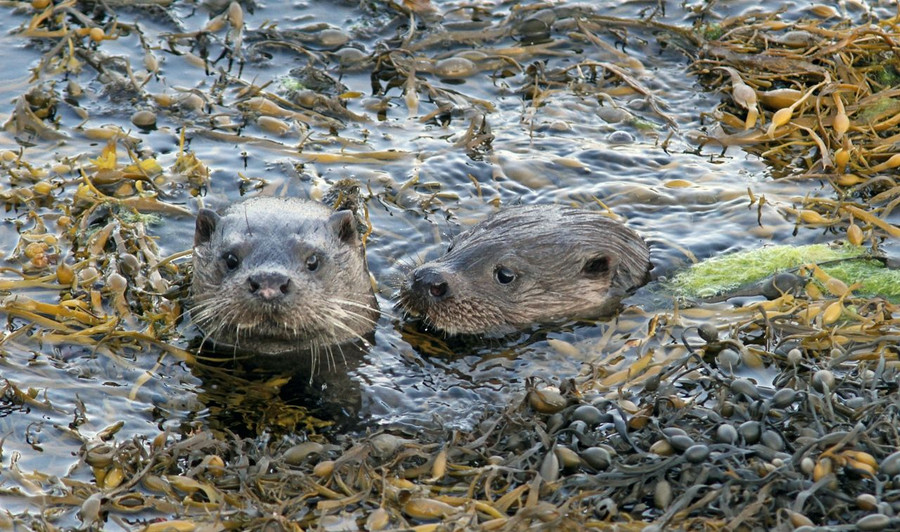 The bird-filled cliffs, islands and harbours were all greatly enjoyed by our guests on the recent 'Dorset – South Coast Migration' tours. Migration was certainly evident across most days as large gatherings of Swallows and House Martins were seen 'coasting' east, and even Brent Geese were arriving from their breeding grounds – these not being the only wintering birds to arrive, as both Fieldfare and Redwing were spotted. Passerine migration was highlighted by a Woodlark flying low over Durlston Head one morning – part of a great selection of birds actively migrating during a spell of calm winds and cloudy skies, these being optimum conditions for viewing. Large flocks of Spoonbills on both trips were simply a joy to behold as they roosted and were watched feeding within Poole Harbour! Many wading birds and Sandwich Terns were also enjoyed during our visits here. Moving west to the Isle of Portland, we struck gold with a Yellow-browed Warbler seemingly having only just made landfall and landing a few trees away from the group, affording brief glimpses! A reserve to the east of Weymouth provided many highlights, the best being a male Bearded Tit, Marsh Harrier, Great White Egret, Kingfishers and a superb Curlew Sandpiper! Away from these excellent findings, it was just wonderful to observe an array of species within such close proximity, as Common Snipe, Black-tailed Godwits and Teal (to name only a few) fed just metres away! Such excellent bird and mammal sightings could have easily been overshadowed by our superb hotel-base in the ancient town of Corfe Castle, plus the exquisite food and drink along the way!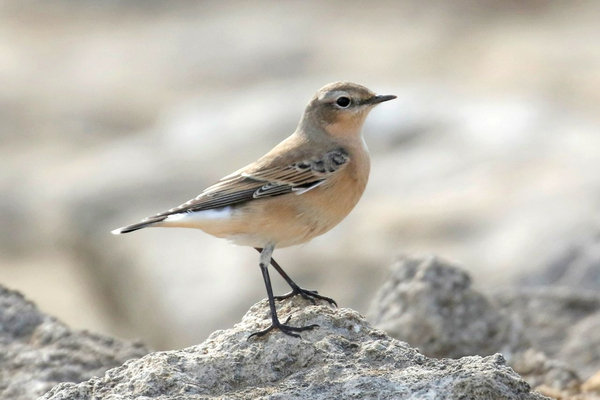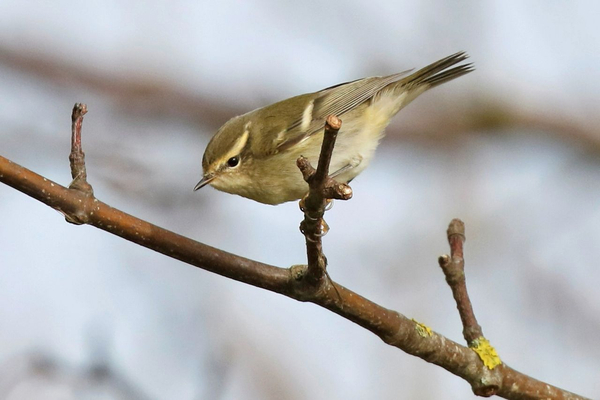 Yellow-browed Warbler (Matt Eade)