News in Brief: Iceland, Cornwall, the Isle of Coll, and Ardnamurchan
Iceland – Volcanoes, Landscapes & Summer Wildlife
Iceland's inclusion on the green list gave us the chance to run a tour at the beginning of July, and the land of fire and ice did not let us down.
During the first four nights near Reykjavik, the group stayed at a small hotel beside a picturesque lake. Each evening we were treated to marvellous views of as many as 10 Great Northern Divers displaying and calling.
Iceland excels in waterfalls and we visited three of the country's finest: Gullfoss in the south and in the north Goðafoss and Dettifoss. Each cascade has a different scale and character, but all are features in a vast landscape.  
The second part of the tour was spent at Myvatn, where the Slavonian Grebes and Red-necked Phalaropes nest along the lake edge, providing very close views of these stunning birds in their breeding plumage. From the attractive fishing port of Husavik the group took a whale-watching excursion aboard a two-masted, wooden sailing vessel. The weather was fine and an afternoon on surprisingly calm seas brought sightings of a pod of Long-finned Pilot Whales, a Northern Minke Whale and a close encounter with a Humpback Whale that surfaced next to the boat. Returning to the south-west we visited the new volcano on the Reykjanes peninsula. After a steep climb we reached a viewpoint from where fountains of lava could be seen erupting from the cone – an extraordinary finale to an amazing trip.
View tours to Iceland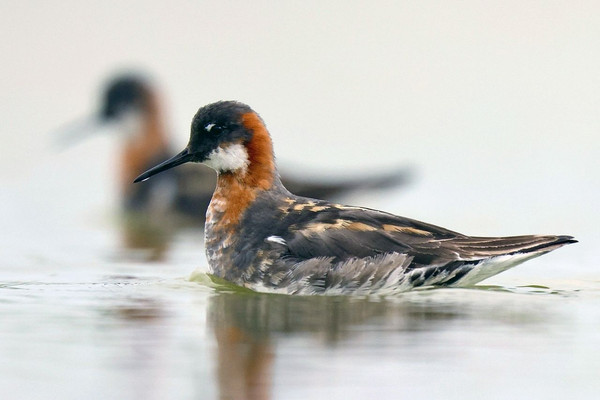 Red-necked Phalarope (Dave Jackson)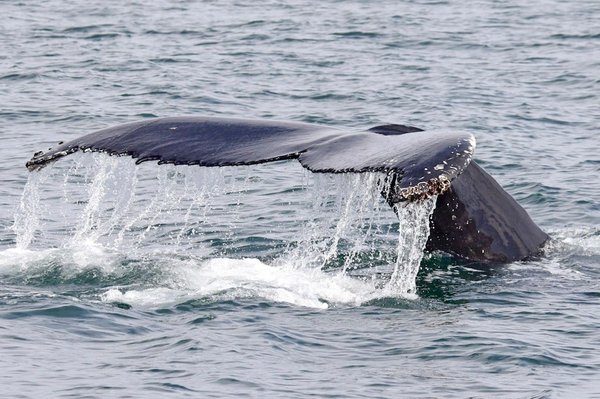 Humpback Whale (Dave Jackson)
Our recent tour to Cornwall, led by Oliver Smart, was packed full of wildlife from start to finish. The group stayed at the impressive Penmorvah Hotel situated on the outskirts of Falmouth.
On the first morning, an overnight moth-trap captured an incredible 54 species, including an Elephant Hawk Moth, Barred Red and Dark-barred Twin-spot Carpet. Later on, during the first day, a wonderful family group of five Choughs was enjoyed by all at Lizard Point, as well as the myriad wildflowers along the spectacular coastal path – a few clients even went for a swim in one of the isolated coves! The next day proved to be a major highlight for many, as the group was ably guided around by one of the wardens at Woodland Valley Farm to discuss the rewilding of the farm, and of course, in the evening, all enjoyed watching three Beavers going about their business! Oliver's bat detector revealed the presence of Common Pipistrelle and Noctule Bats.
The next day, the group boarded the 'Free Spirit' to enjoy a 7-hour 'cruise' in Falmouth Bay, down Lizard Point and off into the English Channel. By far the highlight was a superb pod of five Risso's Dolphins, which performed admirably for all and provided exceptional photographic opportunities. Additionally, the group enjoyed pods of Short-beaked Common Dolphin and Harbour Porpoise, whilst Manx Shearwaters flew past close to the vessel.
As well as the above, many species of butterfly and dragonfly (including a Red-veined Darter) were seen and provided an all-round wildlife experience for the group.
Book for 2022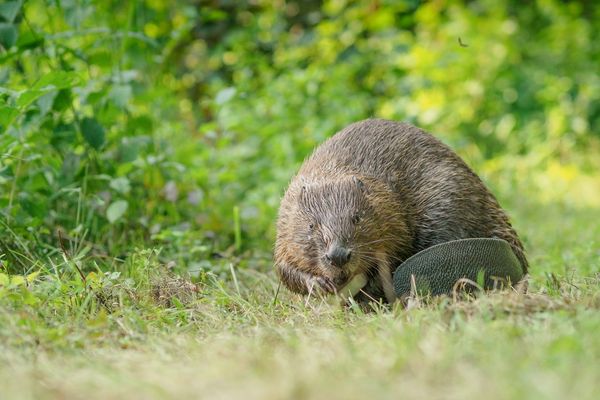 Beaver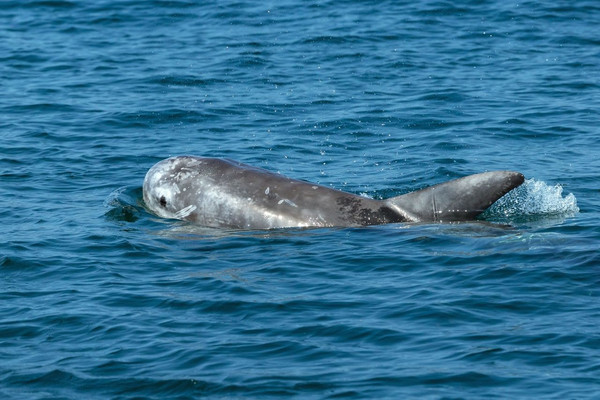 Risso's Dolphin (Oliver Smart)
A great week in the wild places of the Inner Hebrides with a select group of Naturetrek clients. Weather-wise we managed a glimpse of the heatwave affecting southern Britain but we also had some cool, wet and windy days – all part of the Isle of Coll experience. We managed 73 species of bird, including Hebridean specialities Great Skua, Arctic Skua, Hen Harrier, Red-throated Diver, White-tailed Eagle and Twite. Coll's mix of habitats once again produced a dazzling display of wildflowers with over 145 species recorded during the week. The timing of this trip was more or less perfect to catch up with two of Scotland's rarest plants: Pipewort (growing in abundance in a moorland loch) and Irish Lady's-tresses (just coming into flower on a shelly sand/peat soil); and the machair was at its wondrous best with Twayblades, and Pyramidal and Early Marsh Orchids the highlights. Insects performed all week, with Great Yellow Bumble-bee, the moths Scotch Annulet, Small Argent & Sable and Brown Chinamark, and Dark Green Fritillary of particular note. We also turned up several striking and scarce insect galls from Aceria (a mite) on Bloody Cranesbill to Euura (a sawfly) on Creeping Willow. Early morning walks along Loch Eatharna produced almost daily Otters, and the ferry crossings were enlivened by Harbour Porpoise and Bottlenose Dolphin. Add to this standing stones, cairns and a cist burial site and you might conclude this was the complete Hebridean adventure.
Register Interest for 2023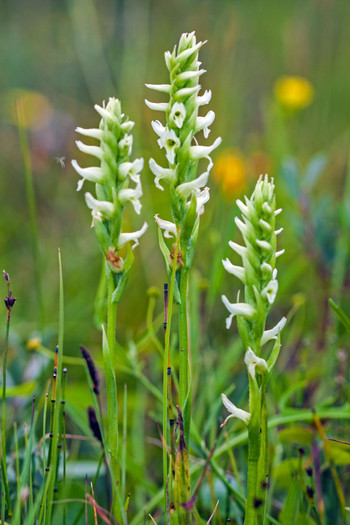 Irish Lady's-tresses
The remote and unspoilt Ardnamurchan peninsula is home to the most westerly part of the British mainland, and just 2,000 people. It is a stunningly scenic location with spectacular coastline, breathtaking views across to the Small Isles, ancient temperate oak rainforest, beautiful lochs, and even white beaches with turquoise seas!
Our accommodation for seven nights on Ardnamurchan is nestled in quiet woodland, where sometimes the wildlife simply comes to us! Indeed, one of the highlights for many on the trip was the visit of Pine Martens to the patio of our accommodation, where they would feed on peanuts and jam put out as supplementary food for wildlife. A visit of a family of four Pine Martens one evening will be etched into the memory of all of us who were there for the rest of our lives, and every night of our stay the Pine Martens visited in varying numbers.
We enjoyed daily, or near-daily, sightings of Red Deer, Common Seal, Otter, Harbour Porpoise and White-tailed Eagle with other highlights including Minke Whale, Golden Eagle, a group of seven Black-throated Diver, two pods of 10+ Common Dolphin, an obliging Great Skua, and feeding Storm Petrel. As well as the iconic species, it was a privilege to admire the beauty of the smaller species: neonate Common Lizard, Butterwort, Golden-ringed Dragonfly and 1,000's of freshly pupated Scotch Argus amongst many others. If you've not yet visited Ardnamurchan, then you simply must!
Book for 2022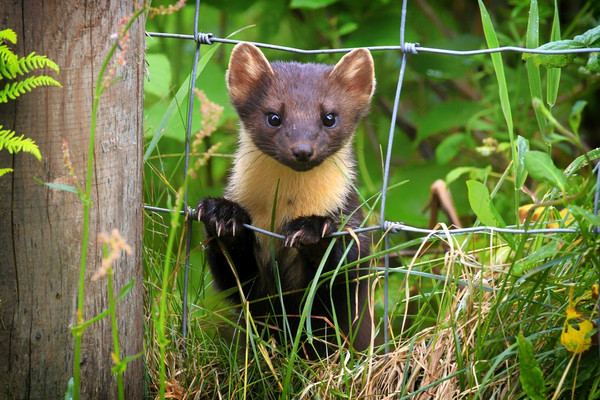 Pine Marten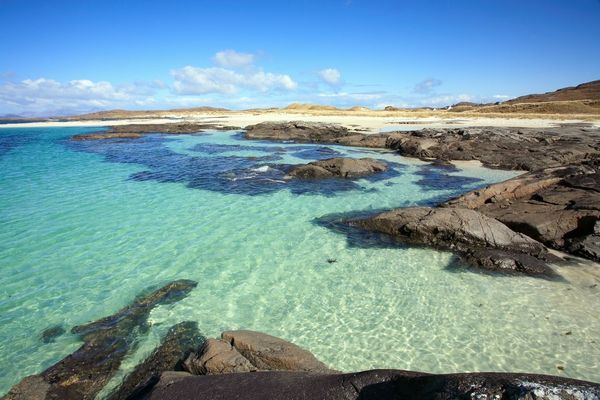 Sanna Bay, Ardnamurchan