New Tour: The Wildlife of Arizona's Sky Islands

By

This email address is being protected from spambots. You need JavaScript enabled to view it.



Operations Manager
15th April 2019
For many, deserts conjure up images of barren, sandy wastelands with limited animal and plant life. With a little exploration, however, one soon realises that this couldn't be further from the truth! The desert of south-east Arizona, including Tucson, is part of the Sonoran Desert, where the climate is subtropical and most of the rain falls during the 'second spring' from July to September. Strong thunderstorms bring brief, heavy downpours, resulting in a vegetation that harbours a biodiversity unrivalled anywhere else in the United States. There is a fascinating flora to discover (in addition to the iconic Saguaro Cactus!) and higher elevations support trees adapted to more temperate climates. This diversity of habitat brings an astonishing variety of mammals, including Desert Bighorn Sheep, Mule Deer, Collared Peccary, Mountain Lion, Black Bear, Ringtail, Grey Fox and Coyote. Other typical residents include Desert Tortoises, Gila Monsters, tarantulas, scorpions, and a variety of lizards and snakes. Squirrels, rabbits and rodents, such as Jackrabbits and Kangaroo Rats, are abundant, as are several species of bat. Birding highlights may include up to 12 species of hummingbird plus Gila Woodpeckers, Gambel's Quail, the stunning Elegant Trogon and a variety of owls and hawks. And if that wasn't enough, an incredible 270 butterfly species have been recorded in south-east Arizona, making it one of the prime areas for butterflies in the entire United States!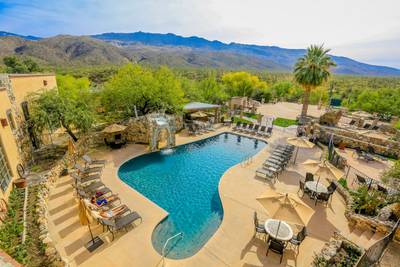 Tanque Verde Ranch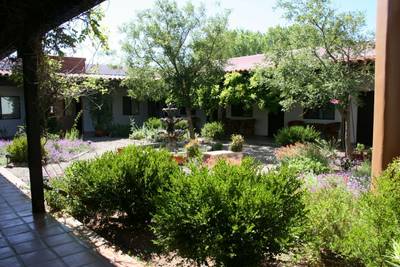 Casa de San Pedro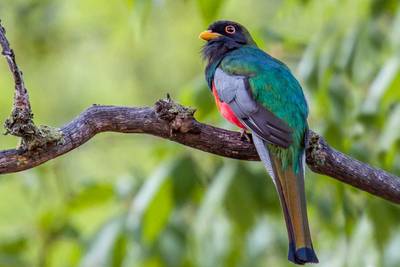 Elegant Trogon
Our brand new tour, 'The Wildlife of Arizona's Sky Islands', encompasses all that the Sonoran Desert has to offer, with ample opportunities to enjoy the vast array of wildlife in this area. Road journeys are short, and we stay in unique, comfortable accommodation in the heart of this fascinating habitat. Many of the traditional lodges have gardens that host much of the local flora and fauna of the area. Others immerse us in the desert. Our days will be spent exploring the varied, beautiful habitat, taking leisurely strolls along canyon trails in search of birds, butterflies, mammals and all the other wonderful creatures that crawl, slither or scurry.
For our Tucson-based tour leaders, Jane Dixon and Adam Dudley (two Brits that are so enamoured by this part of the world that they have made it their home), there is nowhere else on Earth that conjures up the same mystique as the desert. To find the treasures it holds, one must take extra time to search, explore a little closer, and seek the micro rather than the macro. This may sometimes require a little more patience, but it also reaps great rewards.
'The Wildlife of Arizona's Sky Islands' departs 3rd – 17th August 2019, and costs £5,495. For more information, please visit the tour page or contact Kerrie Porteous on 01962 733051 or email This email address is being protected from spambots. You need JavaScript enabled to view it..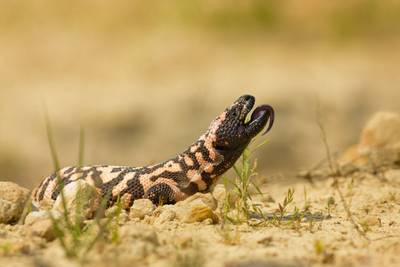 Gila Monster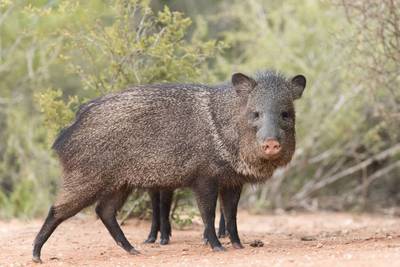 Collared Peccary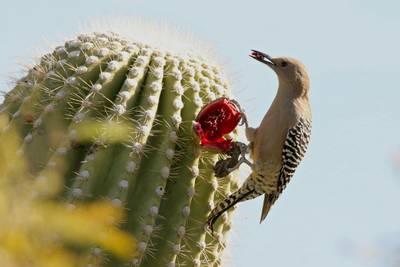 Gila Woodpecker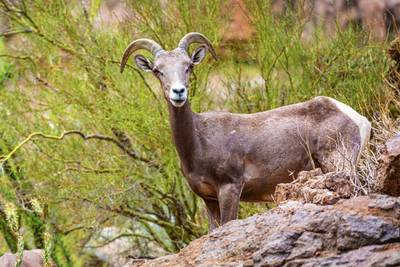 Desert Bighorn Sheep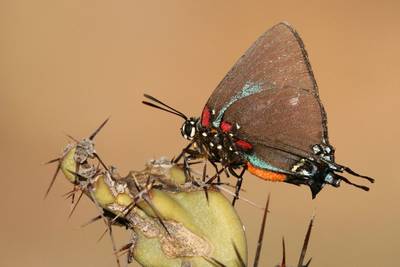 Giant Purple Hairstreak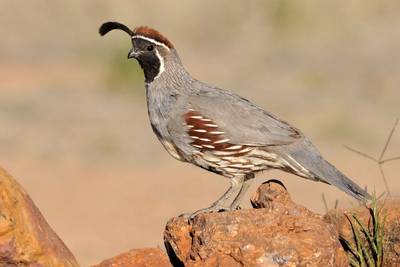 Gambel's Quail