Having first launched a tour to Montenegro in 2018, we're delighted to be revisiting in 2020, with an improved itinerary and a later departure date, which is now in early May.
Montenegro is a little gem of a country located between Croatia and Albania on the Baltic Coast. Its varied landscapes range from coastal beaches and cliffs to inland lakes and high mountain peaks. This tour will start and finish in the Albanian capital of Tirana, allowing us fast access to the wonderful birding areas in the south of Montenegro.
The first few days will mainly focus on waterbirds as we explore Lake Skadar by boat and from the shore, looking for Dalmatian Pelican and Pygmy Cormorant, as well as the reedbeds and coastal saltpans where we may find Greater Flamingo and breeding Levant Sparrowhawk. We will also visit the surrounding karst hills in search of Western Rock Nuthatch, Cirl Bunting, Sombre Tit and Blue Rock Thrush.
From here we will journey inland, to the dramatic scenery of Durmitor National Park to look for woodpeckers, flycatchers and migrating songbirds. Amongst the forests and peaks, we will seek out Black Woodpecker, Ring Ouzel, Rock Bunting and Collared Flycatcher.
Finally, we will finish by visiting some of the coastal lagoons in northern Albania in which Marsh Harrier can be found, along with Bittern, Ferruginous Duck and a number of waders.
Our 'Montenegro' holiday will run from 4th – 12th May 2020. For more information, please click here, or email Alison Steel on This email address is being protected from spambots. You need JavaScript enabled to view it..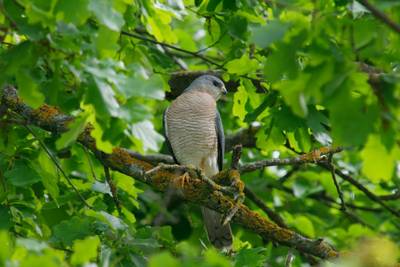 Levant Sparrowhawk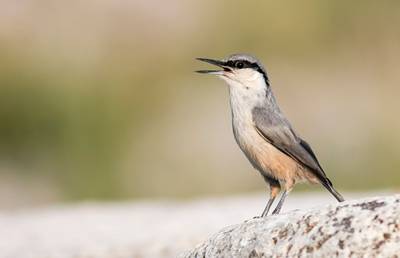 Western Rock Nuthatch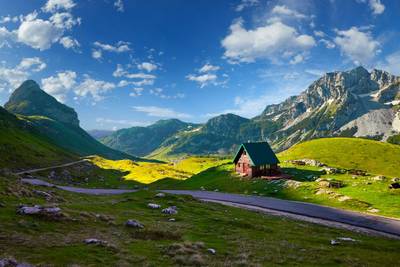 Durmitor National Park