New dates for Isles of Scilly and Romania

This email address is being protected from spambots. You need JavaScript enabled to view it.
With travel being restricted again this spring, we're delighted to be able to offer some additional dates for our popular Isles of Scilly and Romania's Danube Delta tours for later in the year.
Sitting off the west coast of Cornwall, the Isles of Scilly are well known as a place where unusual birds can turn up, particularly during the spring and autumn migrations. They seem to be perfectly positioned to provide refuge to birds blown off course during their travels. Consisting of around 140 uninhabited and just five inhabited islands, they provide something of a sanctuary for wildlife, with large seabird colonies nesting there annually. During daily excursions there are opportunities to explore the main island of St Mary's as well as take boat trips to a number of the other larger islands. From cliffs and beaches to inland pools, we will be looking out for waders, seabirds, gulls, warblers and rarer visitors.
Although the main focus of this tour is birds, there is plenty for the more all-round naturalist too, with their mild climate being perfect for plants, including a number of rarities, and a species of shrew found nowhere else in Britain. Off shore Grey Seals and passing cetaceans can be seen, some on their own migration passage.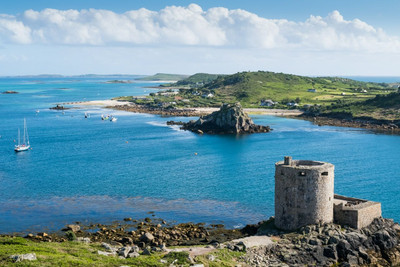 Isles of Scilly
During our Romania's Danube Delta and Carpathian Mountains tour we range from high mountains to the coastal regions of the Black Sea. In the myth-shrouded region of Transylvania, the eastern end of the Carpathian arc creates stunning scenery and sheltered valleys, including the Zarnesti Gorge and Piatra Craiului National Park, where we'll search for birds, butterflies and other wildlife. One evening we'll visit a bear hide where European Brown Bear come to forage, along with other species such as foxes and, very occasionally, wolf.

The Danube Delta covers approximately 580,000 hectares, making it one of the largest of all European deltas. Its network of channels supports a range of lakes and marshes throughout this area, providing habitat for over 300 species of birds, including a now flourishing population of White-tailed Eagle, numerous fish, mammals such as Golden Jackal and a cornucopia of other wildlife. It attracts in many migrant and overwintering species, particularly waterbirds that breed at more northerly latitudes.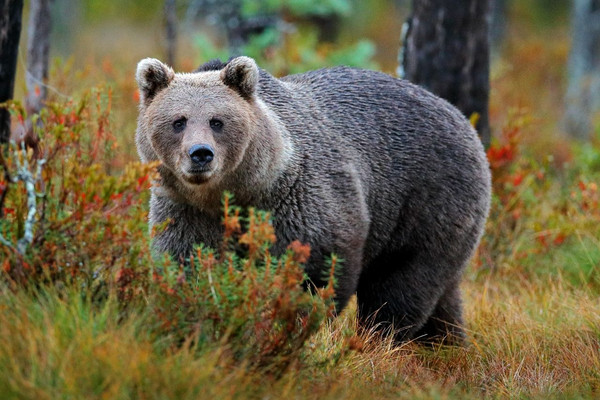 Brown Bear
To the south of Tulcea are the Macin Mountains and Black Sea coast. The steppe area is an excellent place to look out for raptors and Spur-thighed Tortoise, while the coastal regions and salt marshes are the foraging sites of waders, gulls and terns. There are often European Bee-eater colonies in this region too.
There is always the option of extending your tour with some time in the capital city, Bucharest, finding hidden historical gems in its quieter corners.
Dates for this tour can be found on the 
tour's webpage
.