Our Online Roadshow ran over the winter months of 2020 and 2021. Launching our traditional Roadshow (usually held in venues across the UK) online for the first time was a step into the unknown, but we were delighted to be joined by hundreds of viewers every evening! Confined indoors by lockdown and cold winter nights, our expert staff and leaders were pleased to provide you all with some inspiration, welcome escapism and a warm-hearted Naturetrek community in which to ask us, and fellow travellers, questions about your wildlife holiday plans – all without leaving your living room!

If you missed any of the presentations from earlier in the year, then we warmly invite you to get comfortable with a glass of wine and some nibbles, and tune in to the recordings below. 

The Roadshow will be back later in 2022 – watch this space!
Catch up on previous presentations:
Wildlife Cruises (Part 2)
First aired 30th March
| | |
| --- | --- |
| 19:30 | Welcome |
| 19:35 – 19:55 | Canada Spirit Bears (Ed Drewitt) |
| 19:55 – 20:15 | Brazil (Tom Mabbett) |
| 20:15 – 20:25 | Break |
|  20:25 – 20:45 | Indonesia: Bali to Komodo (Sara Frost) |
| 20:45 – 21:05 | The Solomon Islands (Ed Drewitt) |
| 21:05 – 21:30 | Questions and chat |
| 21:30 | Close |
British Breaks
First aired 17th March
| | |
| --- | --- |
| 19:30 | Welcome |
| 19:35 – 19:55 | Forest of Dean & Somerset Levels (Tom Mabbett) |
| 19:55 – 20:15 | Norfolk & The New Forest (Paul Stanbury) |
| 20:15 – 20:25 | Break |
| 20:25 – 20:45 | Scilly, Devon & Northumberland (Alison Steel) |
| 20:45 – 21:05 | East Yorkshire & Peak District (Matthew Capper) |
| 21:05 – 21:30 | Questions and chat |
| 21:30 | Close |
India, Sri Lanka & Nepal
First aired 14th March
| | |
| --- | --- |
| 19:30 | Welcome |
| 19:35 – 19:55 | Wildlife of Nepal (Marcus Cotton) |
| 19:55 – 20:15 | Tigers of Central India (Indrajit Latey) |
| 20:10 – 20:20 | Break |
|  20:25 – 20:45 | Wildlife of Ladkh, India (Sujan Chatterjee) |
| 20:45 – 21:05 | Wildlife & History of Sri Lanka (Mukesh Hirdaramani) |
| 21:05 – 21:30 | Questions and chat |
| 21:30 | Close |
Butterflies and Moths
First aired 9th March
| | |
| --- | --- |
| 19:30 | Welcome |
| 19:35 – 19:55 | UK Butterflies (Matt Eade) |
| 19:55 – 20:10 | Butterflies of the Dolomites (Luca Boscain) |
| 20:10 – 20:20 | Break |
| 20:20 – 20:35 | Macedonia (Nicola Scatassi) |
| 20:35 – 20:55 | The Pyrenees (Chris Gibson) |
| 20:55 – 21:15 | Armenia (Tom Brereton) |
| 21:15 – 21:30 | Questions and chat |
| 21:30 | Close |
Birding in the Baltics
First aired 4th March
| | |
| --- | --- |
| 19:30 | Welcome |
| 19:35 – 19:55 | Estonia - David Morris |
| 19:55 – 20:15 | Latvia – Kevin Elsby |
| 20:15 – 20:25 | Break |
| 20:25 – 20:45 | Lithuania – Alison Steel |
| 20:45 – 21:05 | Questions and chat |
| 21:05  | Close |
West & Northern Africa
First aired 28th Feb
| | |
| --- | --- |
| 19:30 | Welcome |
| 19:35 – 19:55 | Ghana (Ben Chapple) |
| 19:55 – 20:15 | The Gambia (Kerrie Porteous) |
| 20:15 – 20:25 | Break |
| 20:25 – 20:45 | Western Sahara (Matt Eade) |
| 20:45 – 21:05 | Morocco (Richard Bashford) |
| 21:05 – 21:30 | Questions and chat |
| 21:30 | Close |
East Africa
First aired 24th Feb
| | |
| --- | --- |
| 19:30 | Welcome |
| 19:35 – 19:55 | Madagascar (Kerrie Porteous) |
| 19:55 – 20:15 | Tanzania (Paul Stanbury) |
| 20:15 – 20:25 | Break |
| 20:25 – 20:45 | Seychelles (Kerrie Porteous) |
| 20:45 – 21:05 | Uganda (Neil McMahon) |
| 21:05 – 21:30 | Questions and chat |
| 21:30 | Close |
Southern South America
First aired 16th Feb
| | |
| --- | --- |
| 19:30 | Welcome |
| 19:35 – 19:55 | Southern Chile (Tim Melling) |
| 19:55 – 20:15 | Northern Argentina (Paul Stanbury) |
| 20:15 – 20:25 | Break |
| 20:25 – 20:45 | Southern Argentina (Ricardo Clark) |
| 20:45 – 21:05 | Peru's Western Andes (Jose Antonio Padilla) |
| 21:05 – 21:30 | Questions and chat |
| 21:30 | Close |
Wildlife Cruises (Part 1)
First aired 8th Feb
| | |
| --- | --- |
| 19:30 | Welcome |
| 19:35 – 19:55 | Galápagos (Andy Tucker) |
| 19:55 – 20:15 | Baja California (Paul Stanbury) |
| 20:15 – 20:25 | Break |
| 20:25 – 20:45 | Maldives (Sara Frost) |
| 20:45 – 21:05 | Kamchatka (Tim Melling) |
| 21:05 – 21:30 | Questions and chat |
| 21:30 | Close |
| | |
| --- | --- |
| 19:30 | Welcome |
| 19:35 – 19:55 | Florida (Matthew Capper) |
| 19:55 – 20:15 | Arizona & Southern California (Adam Dudley & Jane Dixon) |
| 20:15 – 20:25 | Break |
| 20:25 – 20:45 | Southern Texas and the Dakotas (Adam Dudley & Jane Dixon) |
| 20:45 – 21:05 | Cape May (Brian Small) |
| 21:05 – 21:30 | Questions and chat |
| 21:30 | Close |
The Far East
First aired 25th January
| | |
| --- | --- |
| 19:30 | Welcome |
| 19:35 – 19:55 | Borneo (Tom Mabbett)  |
| 19:55 – 20:15 | Thailand (Matt Eade) |
| 20:15 – 20:25 | Break |
| 20:25 – 20:45 | Cambodia (Neil McMahon) |
| 20:45 – 21:05 | Japan (Paul Stanbury) |
| 21:05 – 21:30 | Questions and chat |
| 21:30 | Close |
Southern Africa
Fired aired 11th January
| | |
| --- | --- |
| 19:30 | Welcome |
| 19:35 – 19:55 | Zambia (Georgie Head) |
| 19:55 – 20:15 | Botswana (Paul Stanbury) |
| 20:15 – 20:25 | Break |
| 20:25 – 20:45 | Wild Dogs (Ben Chapple) |
| 20:45 – 21:05 | Questions and chat |
| 21:05 – 21:30 | Close |
Birds and Botany in Europe
First aired 19th January
| | |
| --- | --- |
| 19:30 | Welcome |
| 19:35 – 19:55 | Spring and Autumn birding in Mallorca (Mike Crewe) |
| 19:55 – 20:15 | Puglia (Italy) in Spring (Jessica Turner) |
| 20:15 – 20:25 | Break |
| 20:25 – 20:45 | The Swiss Alps (Kerrie Porteous) |
| 20:45 – 21:05 | The Isles of Scilly (Andrew Cleave) |
| 21:05 – 21:30 | Questions and chat |
| 21:30 | Close |
Birding in South America
First aired 5th January
| | |
| --- | --- |
| 19:30 | Welcome |
| 19:35 – 19:55 | Northern Peru (Rob Williams) |
| 19:55 – 20:15 | Bolivia (Jose Antonio Padilla) |
| 20:15 – 20:25 | Break |
| 20:25 – 20:45 | Colombia – The Magdalena Valley (Robin Smith) |
| 20:45 – 21:05 | Ecuador – The Andes & Amazon (Byron Palacios) |
| 21:05 – 21:30 | Questions and chat |
| 21:30 | Close |
The Wildlife of Spain
First aired 20th December
| | |
| --- | --- |
| 19:30 | Welcome |
| 19:35 – 19:55 | Wolf-watching & Montana Palentina (Byron Palacios) |
| 19:55 – 20:15 | Strait of Gibraltar/Andalucia (Simon Tonkin & Niki Williamson) |
| 20:15 – 20:25 | Break |
| 20:25 – 20:45 | Extremadura, Navarra and Sierra de Guara (Andy Tucker) |
| 20:45 – 21:05 | Coto Doñana and the Realm of the Lynx (Byron Palacios) |
| 21:05 – 21:30 | Questions and chat |
| 21:30 | Close |
The Islands of the North Atlantic
First aired 16th December
| | |
| --- | --- |
| 19:30 | Welcome |
| 19:35 – 19:55 | Azores (Tom Brereton) |
| 19:55 – 20:15 | Fuerteventura (Matt Eade) |
| 20:15 – 20:25 | Break |
| 20:25 – 20:45 | Madeira (Matt Eade) |
| 20:45 – 21:05 | La Palma and Tenerife (Tom Brereton) |
| 21:05 – 21:30 | Questions and chat |
| 21:30 | Close |
The Best of Canada & Alaska
First aired 8th December
| | |
| --- | --- |
| 19:30 | Welcome |
| 19:35 – 19:35 | Western Canada (Tim Melling) |
| 19:55 – 20:15 | Point Pelee & Algonquin (Duncan McNiven) |
| 20:15 – 20:25 | Break |
| 20:25 – 20:45 | The Rockies & Newfoundland (Paul Stanbury) |
| 20:45 – 21:05 | Alaska (Adam Dudley & Jane Dixon) |
| 21:05 – 21:30 | Questions and chat |
| 21:30 | Close |
Australasia
First aired 30th November
| | |
| --- | --- |
| 19:30 | Welcome |
| 19:35 – 19:40 | Introduction to Tailormade (Georgie Head) |
| 19:40 – 19:55 | Wildlife of Southern Australia (Roger Smith) |
| 19:55 – 20:15 | Papua New Guinea (Alison Steel) |
| 20:15 – 20:25 | Break |
| 20:25 – 20:45 | Wildflowers of Western Australia (Paul Harmes) |
| 20:45 – 21:05 | Queensland (Matt Eade) |
| 21:05 – 21:30 | Questions and chat |
| 21:30 | Close |
Polar Cruising – The Arctic & Antarctica
First aired 23rd November
| | |
| --- | --- |
| 19:30 | Welcome |
| 19:35 – 19:55 | Spitsbergen (Paul Stanbury) |
| 19:55 – 20:15 | Arctic Norway (David Phillips) |
| 20:15 – 20:25 | Break |
| 20:25 – 20:45 | Antarctica (Tim Melling) |
| 20:45 – 21:05 | The Falkland Islands (Kevin Elsby) |
| 21:05 – 21:30 | Questions and chat |
| 21:30 | Close |
Scotland's Wildlife Highlights
First aired 16th November
| | |
| --- | --- |
| 19:30 | Welcome |
| 19:35 – 19:55 | Ardnamurchan (Neil McMahon) |
| 19:55 – 20:15 | Alladale (Jonathan Willet) |
| 20:15 – 20:25 | Break |
| 20:25 – 20:45 | Aberdeenshire (Jonathan Willet) |
| 20:45 – 21:05 | Scottish Festivals 2022 (Neil McMahon) |
| 21:05 – 21:30 | Questions and chat |
| 21:30 | Close |
Big Cats of the World
First aired 2nd November
| | |
| --- | --- |
| 19:30 | Welcome |
| 19:35 – 20:00 | Jaguar and Puma (Tom Mabbett) |
| 20:00 – 20:20 | Lion, Leopard & Cheetah (Paul Stanbury) |
| 20:20 – 20:30 | Break |
| 20:30 – 20:40 | Clouded Leopard (Tom Mabbett) |
| 20:40 – 21:00 | Tigers (Ben Chapple) |
| 21:00 – 21:30 | Questions and chat |
| 21:30 | Close |
Eastern Europe
First aired 27th October
| | |
| --- | --- |
| 19:30 | Welcome |
| 19:35 – 19:55 | Romania (Jason Mitchell) |
| 19:55 – 20:15 | Bulgaria – Flowers of the Balkans (Andrew Cleave) |
| 20:15 – 20:25 | Break |
| 20:25 – 20:45 | Hungary (David Phillips) |
| 20:45 – 21:05 | Poland (Richard Bashford) |
| 21:05 – 21:30 | Questions and chat |
| 21:30 | Close |
Northern Europe
First aired 20th October
| | |
| --- | --- |
| 19:30 | Welcome |
| 19:35 – 19:55 | Sweden's Upland Birds (Tom Mabbett) |
| 19:55 – 20:15 | Alpine Flowers of Norway's Gol Plateau (Jessica Turner) |
| 20:15 – 20:25 | Break |
| 20:25 – 20:45 | Finland's Mammals (Tim Melling) |
| 20:45 – 21:05 | Iceland (David Phillips) |
| 21:05 – 21:30 | Questions and chat |
| 21:30 | Close |
Western Europe
First aired 12th October
| | |
| --- | --- |
| 19:30 | Welcome |
| 19:35 – 19:55 | The Dolomites (Jessica Turner) |
| 19:55 – 20:15 | French Pyrenees (David Morris) |
| 20:15 – 20:25 | Break |
| 20:25 – 20:45 | The Vercors – France (Paul Harmes) |
| 20:45 – 21:05 | Corsica (Mike Crewe) |
| 21:05 – 21:30 | Questions and chat |
| 21:30 | Close |
Travel Q & A, Sustainable Tourism and the Naturetrek Reserve
First aired 5th October
| | |
| --- | --- |
| 19:30 | Welcome |
| 19:35 – 19:55 | Travel Chat – your questions answered |
| 19:55 – 20:15 | Naturetrek and Sustainable Tourism (Kerrie Porteous) |
| 20:15 – 20:25 | Break |
| 20:25 – 20:50 | The Naturetrek Reserve and orchid research in Ecuador (Lou Jost) |
| 20:50 – 21:30 | Travel Chat continued |
| 21:30 | Close |
Catch up on our first series of presentations from January – March 2021:
| | |
| --- | --- |
| 19:30 | Welcome |
| 19:35 – 19:55 | Peru (Andy Tucker) |
| 19:55 – 20:15 | Ecuador (Byron Palacios) |
| 20:15 – 20:25 | Break |
| 20:25 – 20:45 | Guyana (Tom Mabbett) |
| 20:45 – 21:05 | Colombia (Andy Tucker) |
| 21:05 – 21:30 | Questions and chat |
| 21:30 | Close |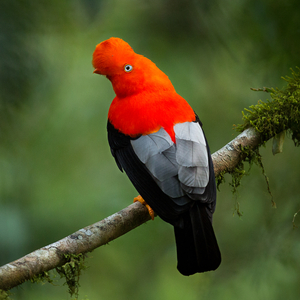 | | |
| --- | --- |
| 19:30 | Welcome |
| 19:35 – 19:55 | Maldives and Indonesia (Sara Frost) |
| 19:55 – 20:15 | Polar Cruising: Spitsbergen and Antarctica (Paul Stanbury) |
| 20:15 – 20:25 | Break |
| 20:25 – 20:45 | St. Kilda (Sara Frost) |
| 20:45 – 21:05 | The Galapagos (Andy Tucker) |
| 21:05 – 21:30 | Questions and chat |
| 21:30 | Close |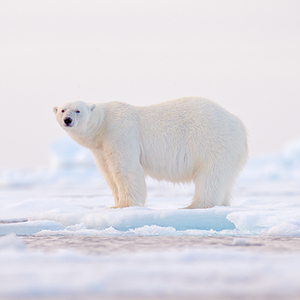 | | |
| --- | --- |
| 19:30 | Welcome |
| 19:35 – 20:00 | Albania and Macedonia (Tom Mabbett) |
| 20:00 – 20:15 | Romania (Paul Stanbury) |
| 20:15 – 20:25 | Break |
| 20:25 – 20:40 | Poland (Paul Stanbury) |
| 20:40 – 21:05 | Georgia and Hungary (David Phillips) |
| 21:05 – 21:30 | Questions and chat |
| 21:30 | Close |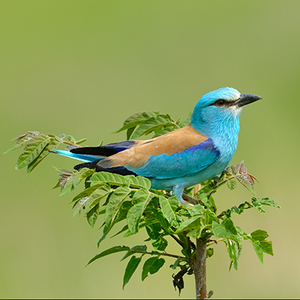 | | |
| --- | --- |
| 19:30 | Welcome |
| 19:35 – 19:55 | Borneo (Tom Mabbett) |
| 19:55 – 20:15 | Sri Lanka (Rajan Jolly) |
| 20:15 – 20:25 | Break |
| 20:25 – 20:45 | India (Andy Tucker) |
| 20:45 – 21:05 | Nepal (Matt Eade) |
| 21:05 – 21:30 | Questions and chat |
| 21:30 | Close |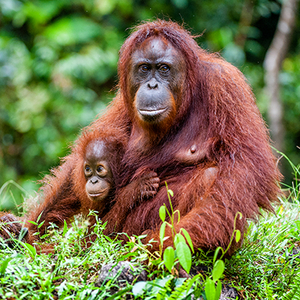 | | |
| --- | --- |
| 19:30 | Welcome |
| 19:35 – 20:15 | Switzerland and Slovenia (Kerrie Porteous) |
| 20:15 – 20:25 | Break |
| 20:25 – 20:45 | The Camargue (Tom Mabbett) |
| 20:45 – 21:05 | Sweden (Kerrie Porteous) |
| 21:05 – 21:30 | Questions and chat |
| 21:30 | Close |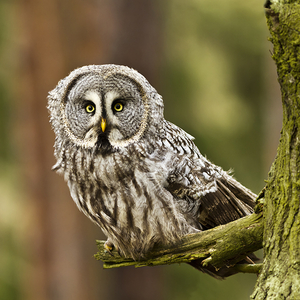 | | |
| --- | --- |
| 19:30 | Welcome |
| 19:35 – 20:15 | Chile and Argentina (Paul Stanbury) |
| 20:15 – 20:25 | Break |
| 20:25 – 21:05 | Brazil (Tom Mabbett) |
| 21:05 – 21:30 | Questions and chat |
| 21:30 | Close |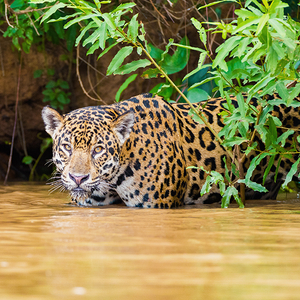 | | |
| --- | --- |
| 19:30 | Welcome |
| 19:35 – 19:55 | Sicily (Dan Lay) |
| 19:55 – 20:15 | Italy: The Orchids of Gargano (Andrew Cleave) |
| 20:15 – 20:25 | Break |
| 20:25 – 20:45 | Andalucia & Strait of Gibraltar (Niki Williamson and Simon Tonkin) |
| 20:45 – 21:05 | Rest of Spain (Andy Tucker) |
| 21:05 – 21:30 | Questions and chat |
| 21:30 | Close |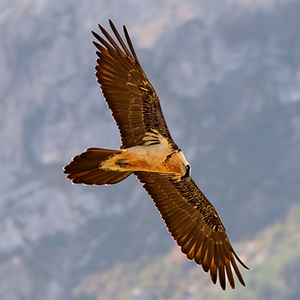 | | |
| --- | --- |
| 19:30 | Welcome |
| 19:35 – 19:55 | Somerset Levels and The Forest of Dean (Tom Mabbett) |
| 19:55 – 20:15 | Norfolk and the New Forest (Paul Stanbury) |
| 20:15 – 20:25 | Break |
| 20:25 – 20:45 | Scotland (Alison Steel) |
| 20:45 – 21:05 | Ardnamurchan (Tom Mabbett) |
| 21:05 – 21:30 | Questions and chat |
| 21:30 | Close |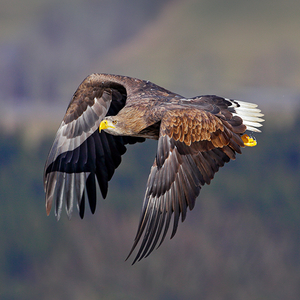 | | |
| --- | --- |
| 19:30 | Welcome |
| 19:35 – 19:55 | Tanzania (Paul Stanbury) |
| 19:55 – 20:15 | Zambia (Georgie Head) |
| 20:15 – 20:25 | Break |
| 20:25 – 20:45 | Namibia (David Phillips) |
| 20:45 – 21:05 | Madagascar (Kerrie Porteous) |
| 21:05 – 21:30 | Questions and chat |
| 21:30 | Close |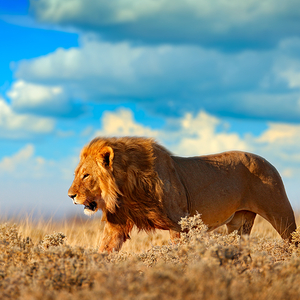 | | |
| --- | --- |
| 19:30 | Welcome |
| 19:35 – 19:55 | Costa Rica (Paul Stanbury) |
| 19:55 – 20:15 | Panama (Carlos Bethancourt) |
| 20:15 – 20:25 | Break |
| 20:25 – 20:45 | Guatemala (Byron Palacios) |
| 20:45 – 21:05 | Honduras (Alexander Alvarado) |
| 21:05 – 21:30 | Questions and chat |
| 21:30 | Close |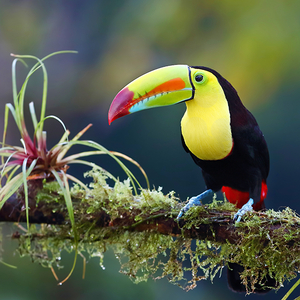 | | |
| --- | --- |
| 19:30 | Welcome |
| 19:35 – 19:55 | St. Lucia and Trinidad & Tobago (Ed Drewitt) |
| 19:55 – 20:15 | Cuba (Byron Palacios) |
| 20:15 – 20:25 | Break |
| 20:25 – 20:45 | Puerto Rico (Andy Tucker) |
| 20:45 – 21:05 | Jamaica (Tom Mabbett) |
| 21:05 – 21:30 | Questions and chat |
| 21:30 | Close |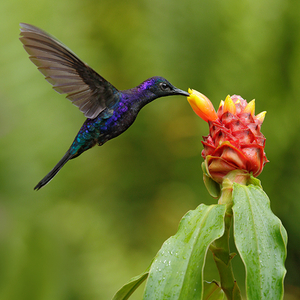 | | |
| --- | --- |
| 19:30 | Welcome |
| 19:35 – 19:55 | Western Canada (Paul Stanbury) |
| 19:55 – 20:15 | Arizona & Texas (Adam Dudley & Jane Dixon) |
| 20:15 – 20:25 | Break |
| 20:25 – 20:45 | Florida (Matthew Capper) |
| 20:45 – 21:05 | Yellowstone (David Phillips) |
| 21:05 – 21:30 | Questions and chat |
| 21:30 | Close |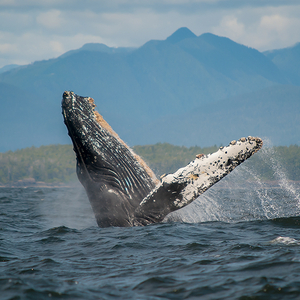 | | |
| --- | --- |
| 19:30 | Welcome |
| 19:35 – 20:15 | Introduction to 'Go Slow' and overview of a selection of Go Slow tours across Europe and Africa (Kerrie Porteous) |
| 20:15 – 20:25 | Break |
| 20:25 – 20:45 | Spain (Go Slow … in Mallorca and Realm of the Iberian Lynx) (Andy Tucker) |
| 20:45 – 21:05 | Go Slow in the British Isles (Hampshire, Jersey and Sark in Style) (Dan Lay) |
| 21:05 – 21:30 | Questions and chat |
| 21:30 | Close |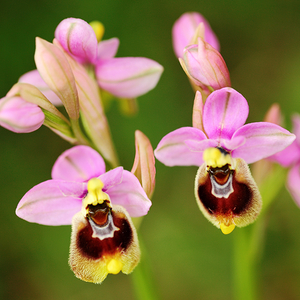 | | |
| --- | --- |
| 19:30 | Welcome |
| 19:35 – 19:55 | China (Tim Melling) |
| 19:55 – 20:15 | Cambodia (Neil McMahon) |
| 20:15 – 20:25 | Break |
| 20:25 – 20:45 | Thailand and Taiwan (Matt Eade) |
| 20:45 – 21:05 | Japan (Paul Stanbury) |
| 21:05 – 21:30 | Questions and chat |
| 21:30 | Close |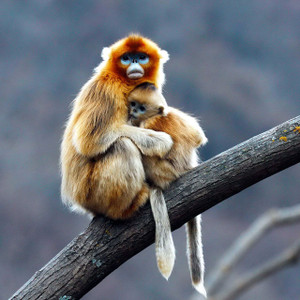 | | |
| --- | --- |
| 19:30 | Welcome |
| 19:35 – 19:55 | Ghana and The Gambia (Ben Chapple) |
| 19:55 – 20:15 | Uganda and Rwanda (Georgie Head) |
| 20:15 – 20:25 | Break |
| 20:25 – 20:40 | Kenya (Rob Mileto) |
| 20:40 – 21:05 | Ethiopia (Tim Melling) |
| 21:05 – 21:30 | Questions and chat |
| 21:30 | Close |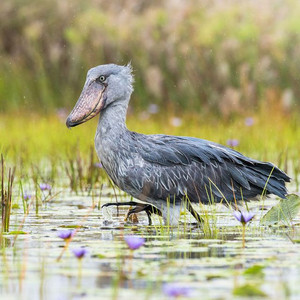 | | |
| --- | --- |
| 19:30 | Welcome |
| 19:35 – 19:55 | South Africa - Kruger National Park (Ben Chapple) |
| 19:55 – 20:15 | South Africa's Rare Mammals (Leon Marais) |
| 20:15 – 20:25 | Break |
| 20:25 – 21:05 | Botswana's Okavango Delta and Kalahari Desert (Paul Stanbury) |
| 21:05 – 21:30 | Questions and chat |
| 21:30 | Close |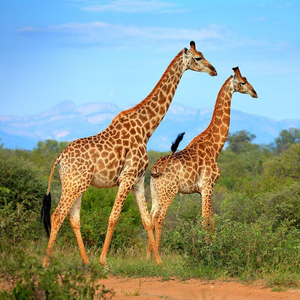 | | |
| --- | --- |
| 19:30 | Welcome |
| 19:35 – 19:55 | Picos de Europa (Andrew Cleave) |
| 19:55 – 20:15 | The Dolomites (Jessica Turner) |
| 20:15 – 20:25 | Break |
| 20:25 – 20:45 | The Butterflies of Normandy (Tom Brereton) |
| 20:45 – 21:05 | Istria – Croatia & Slovenia (Paul Tout) |
| 21:05 – 21:30 | Questions and chat |
| 21:30 | Close |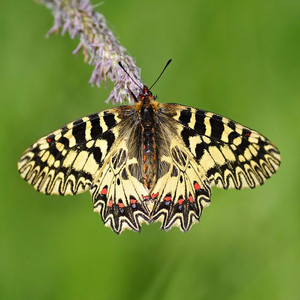 | | |
| --- | --- |
| 19:30 | Welcome |
| 19:35 – 20:00 | Iceland and the Northern Lights (David Phillips) |
| 20:00 – 20:15 | Norway – A Coastal Cruise for Orcas, Humpbacks and Northern Lights (Sara Frost) |
| 20:15 – 20:25 | Break |
| 20:25 – 20:40 | Sweden's Birds (Tom Mabbett) |
| 20:40 – 21:05 | Finland's Bears and Latvia (Paul Stanbury) |
| 21:05 – 21:30 | Questions and chat |
| 21:30 | Close |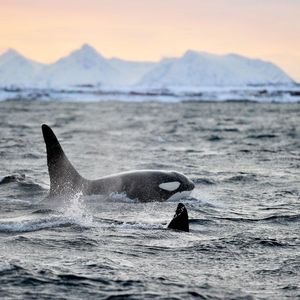 | | |
| --- | --- |
| 19:30 | Welcome |
| 19:35 – 19:55 | The Canary Islands (Jessica Turner) |
| 19:55 – 20:15 | Bulgaria (Andrew Cleave) |
| 20:15 – 20:25 | Break |
| 20:25 – 20:45 | France – The Vercors (Paul Harmes) |
| 20:45 – 21:05 | Kazakhstan - Alpine Flowers of the Tien Shan (David Morris) |
| 21:05 – 21:30 | Questions and chat |
| 21:30 | Close |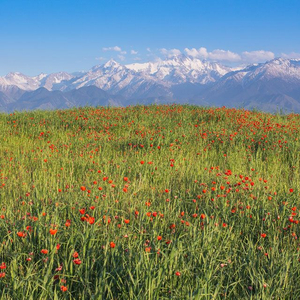 | | |
| --- | --- |
| 19:30 | Welcome |
| 19:35 – 19:55 | Baja California (Paul Stanbury) |
| 19:55 – 20:15 | Kamchatka – The Russian Far East (Tim Melling) |
| 20:15 – 20:25 | Break |
| 20:25 – 20:45 | Brahmaputra - India (Sujan Chatterjee) |
| 20:45 – 21:05 | Brazil – The Amazon & Pantanal (Tom Mabbett) |
| 21:05 – 21:30 | Questions and chat |
| 21:30 | Close |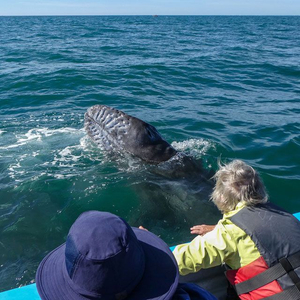 | | |
| --- | --- |
| 19:30 | Welcome |
| 19:35 – 20:00 | New Zealand (Alison Steel) |
| 20:00 – 20:15 | Tasmania (Paul Stanbury) |
| 20:15 – 20:25 | Break |
| 20:25 – 20:45 | Australia (Georgie Head) |
| 20:45 – 21:05 | Papua New Guinea (Matt Eade) |
| 21:05 – 21:30 | Questions and chat |
| 21:30 | Close |