Here at Naturetrek Tailormade we are always excited by lesser-known locations, and as more of the globe opens up to the wildlife enthusiast, previously hard to reach destinations with diverse wildlife have established names for themselves in the world of natural history. Expedition cruising offers the chance to visit such far-flung places as the Far East of Russia and Subantarctic Islands of New Zealand, and if you're looking for a Tailormade adventure of an alternative kind these may be for you.
We are now pleased to offer berths on The Spirit of Enderby. This ice-strengthened ex-research vessel carries a maximum of 50 passengers and is perfectly suited for expedition cruising, providing a comfortable base from which to discover the wonderful flora and fauna of your cruise destination. We have chosen a couple of our favourites below.
New Zealand's Subantarctic Islands
This rarely mentioned collection of islands far off the coast of New Zealand deserves recognition for its wealth of fascinating wildlife. Designated as UNESCO World Heritage Sites and with restricted access limiting visitor numbers, time spent among the islands is an experience for the lucky few. Cruising around the Snares Islands could offer sightings of Buller's Albatross and the endemic Snares Crested Penguin, while the even more southern Campbell Island is known for its huge flowering megaherbs. Rare New Zealand Sea Lions may be seen on Enderby Island along with Southern Royal Albatross, and numerous pelagic birds entertain on days spent aboard ship.
Prices from £5,455 per person including domestic flights and landing fees.
Praise for the Subantarctic Islands Cruise: 'We were amazed with the flora and the megaherbs. An expression that we had not heard before. So colourful. The wildlife on each island group was different, all of which we really enjoyed.'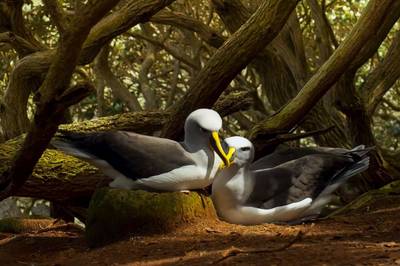 Buller's Albatrosses
Kamchatka and Chukotka
Whether for the chance to see breeding Spoon-billed Sandpipers in a colony only recently discovered, or to explore the tundra, fjords and rivers of this little visited area of the world, a cruise to Russia's Far East is sure to be varied. Mammals are also well represented with possibilities for Humpback Whales, Brown Bears and even Beluga. With luck and perseverance, the characterful Pacific Walrus should also make an appearance. Cultural tours in Moscow, and birding trips in Petropavlovsk might also be of interest to those looking to extend their adventure.
Prices from £8,895 per person including domestic flights.
Praise for Kamchatka: 'The expedition staff were very professional and there were plenty of opportunities for land based activities. All our objectives were realised and we saw more than we anticipated.'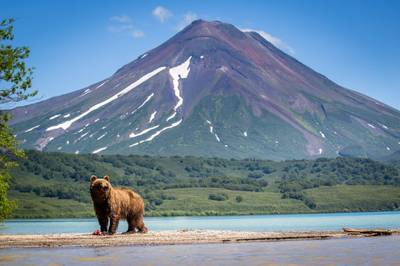 Brown Bear
Wrangel Island
Departing from Anadyr in the far east of Russia, a cruise to Wrangel Island offers something to suit all interests. In the summer months sightings range from Gray Whales and Pacific Walrus to Brünnich's Guillemots, Sabine and Ivory Gulls, and it is a privilege to share the air and waters with such impressive wildlife. Not least the 'King of the Arctic', the incredible Polar Bears which use the island as a denning site. Botanists can delight in over 400 plant species, including many endemics, and Zodiac cruises and landings allow close encounters with the landscapes and wildlife with as little disturbance as possible. There will be the opportunity to learn about local Chukchi culture and Inuit art, and once again for those looking to explore more of the culture and history of this part of the world, the cruise can be combined with a stay in Moscow and a tour of the city.
Prices from £10,295 per person including domestic flights.
Please note that the above prices do not include international flights. In addition, prices for Wrangel Island and Kamchatka do not include a landing fee of USD 500 which must be paid on embarkation.
For more information please email This email address is being protected from spambots. You need JavaScript enabled to view it. or call Georgie on 01962 733051.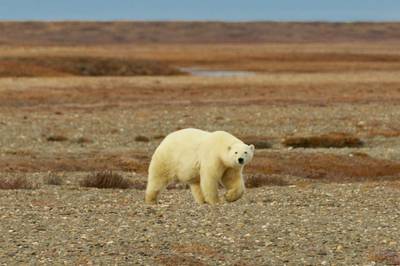 Polar Bear