Many thanks to all of you who sent in photos from your Naturetrek holidays for our 2018 Photography Competition. We have thoroughly enjoyed looking at them and are pleased to announce Peter Ramsey's unusual and striking image of Crested Tits feeding on a Red Deer carcass as our 'Image of the Year' winner. Congratulations to Peter who wins our £100 first prize!
Our 2019 Photography Competition is now open! If you've taken some great photos while on holiday with us then we'd love to see them – click here for details!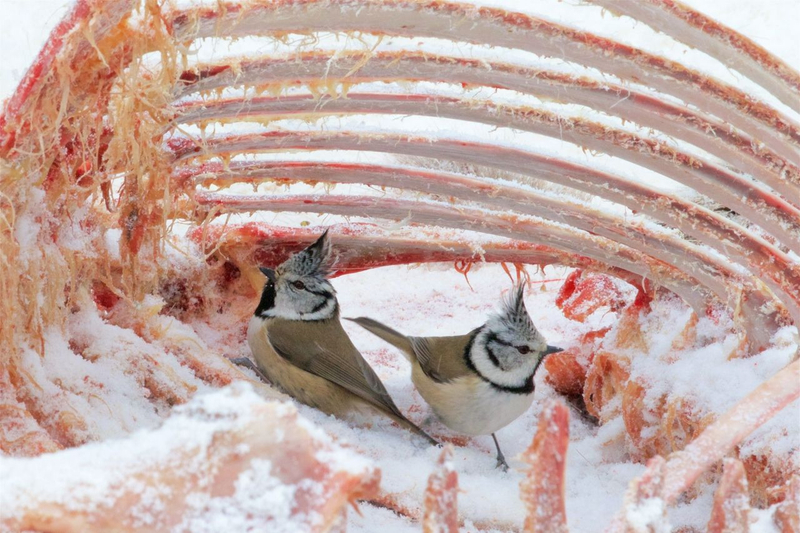 Winning image
Crested Tits, Poland
by Peter Ramsey
---
Although a common species on mainland Europe, our judges were attracted to the unusual behaviour portrayed in this image. Crested Tits usually feed on insects and seeds, however, in winter when food is scarce, they are forced to broaden their diet. Peter photographed this pair scavenging a frozen Red Deer carcass, the remains of a Wolf kill, in the remote mountains of the Bieszczady National Park. Peter was on our 8-day 'Poland's Mammals: In Search of the Eurasian Lynx' tour in February 2018. All of our 2019 departures of this tour are now full – our next available departure is 29th March 2020 and costs £1,895.
Runners-up
Congratulations to our two runners up Emma Greenwood and Duncan Woodhead, who each win a £25 prize.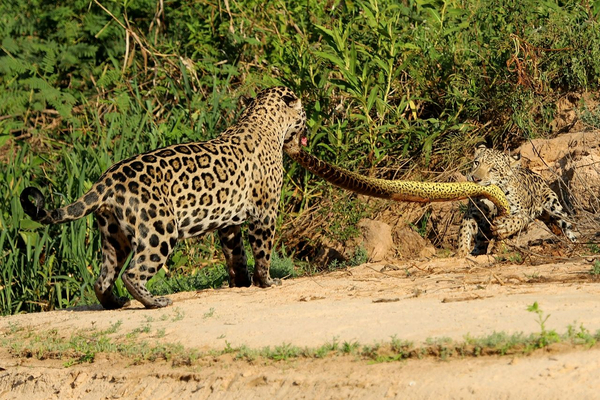 'Jaguar tug of war', Brazil,
by Emma Greenwood
---
Emma's photograph of an extraordinary interaction between mother and cub Jaguar, pulling apart a Yellow Anaconda, leaves much to the imagination – the youngster is likely receiving a lesson on how to handle its prey. Emma was on our 'Brazil – Just Jaguars' tour in September 2018. Our next 12-day 'Just Jaguars' holiday with availability departs on 2nd October 2019 and costs £4,495.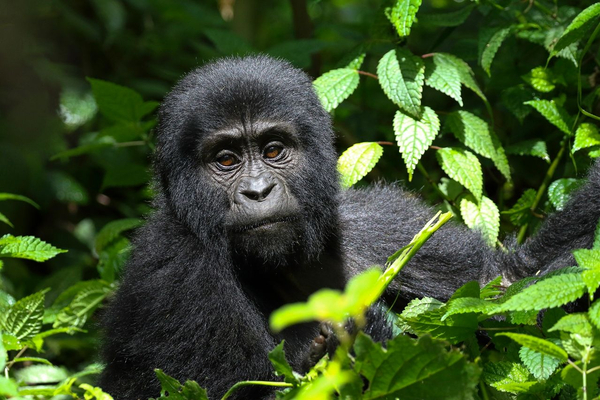 'Mountain Gorilla', Uganda,
by Duncan Woodhead
---
This young Mountain Gorilla captured our attention immediately with its emotional, human-like stare. The lush foliage frames the gorilla perfectly, and the strong spotlighting further accentuates the striking nature of the image. Duncan was on our 'Uganda – Mammals and Mountains' tour in September 2018. This 14-day holiday next departs on 28th October 2019 and costs £4,595.
Gallery of the Year
Namibia's Etosha Pan & Skeleton Coast
by Simon Shore
---
Congratulations to Simon Shore for his stunning set of images taken on our 'Namibia's Etosha Pan & Skeleton Coast' holiday in November 2017. Simon wins a £200 prize! Simon's images beautifully encapsulate the special species and scenery seen on this popular tour.