Wouter Beukema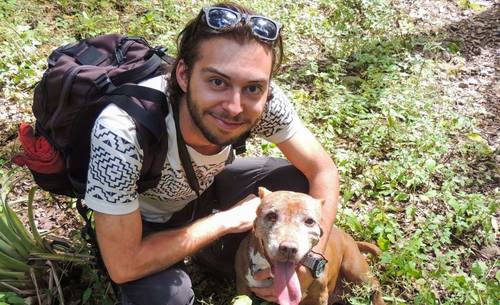 Wouter Beukema is an ecologist and herpetologist from the Netherlands. His personal pursuits for reptiles & amphibians, along with his research activities, have seen him travel across the globe. He inherited his interest in reptiles and amphibians from his father, with whom he started travelling throughout the Mediterranean Basin in search of these animals from a young age. These experiences shaped his career, and ignited a life-long passion for exploring herpetological diversity worldwide.
Wouter has a special affinity for the small, secretive and often neglected species, in particular salamanders, though he equally enjoys finding the better-known amphibians and reptiles. While in the field, he likes to go the extra mile to observe species off the beaten track – finding a species amid its undisturbed, characteristic habitat makes the experience even more rewarding. As a scientist, he has worked in the Netherlands, Belgium, Spain and Morocco. His research generally focuses on gaining practical understanding of how the environment shapes reptile and amphibian responses to change, such as climate warming or emerging disease, with the aim to find inroads for mitigation measures.
Together with a group of herpetologist friends, Wouter has written the 'Field Guide to the Amphibians and Reptiles of Britain and Europe' which has been greatly received. Wouter is passionate to share his knowledge and field experience on our herping tours.
Upcoming tours with Wouter Beukema...
Date
Tour
Availability
Sharing
Price
Sharing:

N/A

Sharing is designed to help those who wish to pair up in order to avoid single occupancy surcharges. M = Male / F = Female / B = Both