Sujan Chatterjee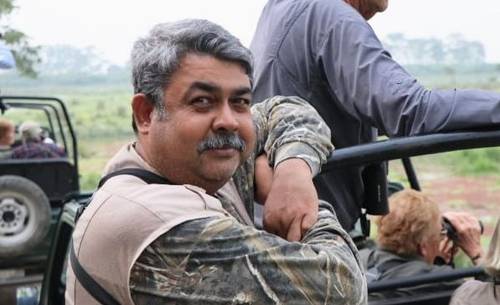 Sujan has been watching birds and other wildlife for the last 35 years, during which his passion has taken him all over India, Bhutan, South Africa, Indonesia (Papua) and Myanmar, Peru, Colombia, Costa Rica, Brazil and, Mexico. He has seen over 1100 of the Indian subcontinent's bird species, and over 3000 worldwide!
Sujan is involved with various biological surveys and projects. His work promoting birds in north-east India has led him to take up a stewardship role for Bengalbird (a leading forum on birds around Kolkata), and Prakriti Samsad (a leading bird non-governmental organisation). He is the Founder of the Birdwatcher's Society based in West Bengal and is a reviewer for eBird in India.
Sujan has been leading for Naturetrek for over 10 years. His experience, exceptional fluency with English, infection enthusiasm for wildlife and friendly disposition make him one of India's leading naturalist guides.
Upcoming tours with Sujan Chatterjee...
Date
Tour
Availability
Sharing
Price