Russell Hedley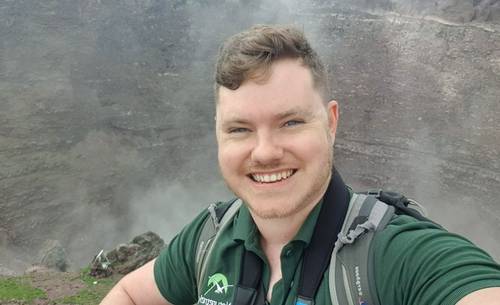 Russell grew up in the north west of England developing a great passion for wildlife from an early age. He graduated in Animal Conservation from the University of Cumbria in 2007 and then started working in wildlife education giving talks to school groups about Cumbrian wildlife. Later he began providing wildlife education experiences to nurseries, schools and wildlife charities. Over the following years his knowledge and understanding of the UK flora and fauna flourished, alongside a love of sharing the wonders of the natural world with others. Russ has helped wildlife charities such as the Canal and Rivers Trust and the Woodland Trust develop their wildlife education department, and trains volunteers and staff in wildlife identification and public speaking skills.
His enthusiasm for the natural world makes him a valued member of the Naturetrek leader team, having led several trips to Italy since 2017. Russell's love of nature began with ornithology but he has now developed into a well-rounded naturalist who not only highlights interesting species but demonstrates how their relationship with other species and environments connect them all to the greater web of life.
Upcoming tours with Russell Hedley...
Date
Tour
Availability
Sharing
Price