Peter Herrera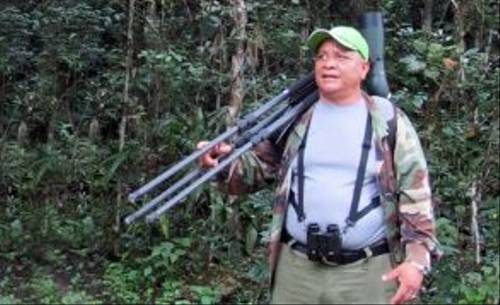 Peter was was born in a rural area of Belize near Crooked Tree Bird Sanctuary. As a young boy, he loved nature and being outdoors. When not in school, he would accompany his father in the forest where he and other farmers harvested chicle (natural chewing gum). As a young man in the Belize Army, he received his first pair of binoculars which has led to a wonderful lifetime of bird guiding, bird research and bird conservation in Belize.
In 1990 Peter ringed his first bird (Black and White Warbler) and has since worked on several birding research projects including censoring by calls, nest searching and monitoring, supervising a bird ringing station in Central Belize. He's also worked on many environmental impact assessments and on rare and endangered bird surveys throughout Belize.
Peter started guiding individuals, small groups and university field courses in Belize in 1988 and has been an ever-present for Naturetrek in Belize since the year 2000, enthusing our groups with his natural enthusiasm and easy-going nature.
Upcoming tours with Peter Herrera...
Date
Tour
Availability
Sharing
Price