Naun Silva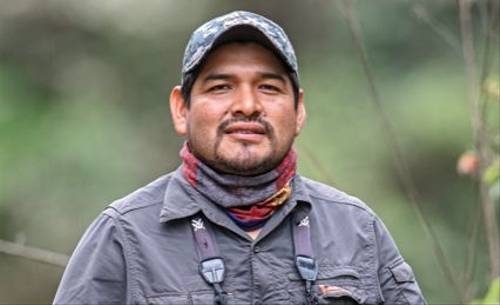 Naun Amable Silva is a 38-year-old, Peruvian/British dual national who has birded and studied wildlife since he was a boy in the Peruvian Amazon.
From 1996-2006, Naun guided mammal and bird tours in the Peruvian Amazon for a series of leading lodges in Tambopata, Peru, and then birded and led bird tours for five years in UK and other countries of Western Europe. His work in UK culminated with guiding visitors for the Royal Society for the Protection of Birds (RSPB) at the Minsmere Reserve.
After moving back to the Peruvian Amazon, Naun conducted extensive forest bird and mammal surveys and taught bird netting and ringing field courses in mature Amazon forest for a UK-based conservation group, personally ringing over 5,000 birds. 
Since 2014, Naun has guided many hundreds of guests in spectacular viewing and photography of Pantanal Jaguars, Giant Otters, Capybaras, and of course all 400 species of Pantanal birds. Naun's knowledge of photography is particularly advanced, as by now, he has had enormous experience guiding both naturalist groups and photography groups oriented towards Jaguars.