David Morris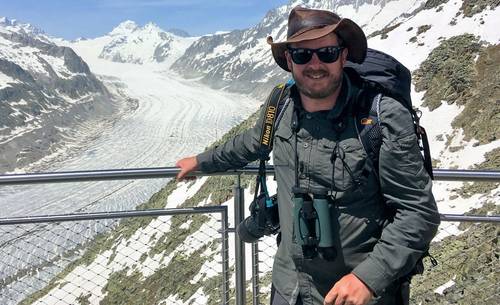 David, a keen naturalist from a young age, grew up in Yorkshire before going on to pursue a career in nature conservation working for most of his profession with the RSPB. A zoologist by training, he's worked in a variety of roles for the organisation including farm adviser, conservation manager and senior reserves ecologist, but working in the uplands and mountains has always been a common theme. He's currently area operations manager for RSPB across Cumbria and Northeast England, managing the RSPB conservation and reserves operations across this nature rich part of the UK. His roles sees him leading a team managing well known reserves such as Haweswater, Saltholme, Geltsdale and Coquet Island.
David has a passion for alpine flora both in the wild and cultivation. He becomes the president of the Alpine Garden Society during 2021 and has been responsible for driving much of the charity's work on conserving alpine plants in the wild and cultivation over the last few years.
David now lives with his family in the Cumbrian countryside where his interests include photography, natural history, walking and restoring their traditional period house and garden back to its former glory. As an all-round naturalist and birder, David leads a number of trips for Naturetrek sharing his knowledge and enthusiasm of birds, plants and butterflies.
Upcoming tours with David Morris...
Date
Tour
Availability
Sharing
Price