Winterwatch 2019 – The Cairngorms

By Dominic Couzens
4th February 2019
Dominic is one of Britain's best known and most prolific natural history writers.
After a brief and, shall we say, self-indulgent vacation to New England last autumn, the "Watches" were back on home ground last week, in sizzling form and once again celebrating our own wildlife. "Winterwatch" came from the Cairngorms, in north-central Scotland, in a snowscape "fit for a fairytale" as Chris Packham aptly described it. It certainly didn't disappoint.
Aside from its able presenters, the usual stars of the show wore fur, feathers and even scales (salmon and moths, for example.) Some, though, bore needles. Featured mainly in the first programme, the Scots Pines of the great Caledonian Forest, growing hereabouts since the last Ice Age, were rightly celebrated. They provided their own, special snow-encrusted backdrop to almost every scene, as well as providing home for Pine Martens, Crested Tits and Red Squirrels. Some individual "Granny" pines in the glens are 400 years old; they would have witnessed Wolves passing under their branches. It is good to see the Watches featuring plants.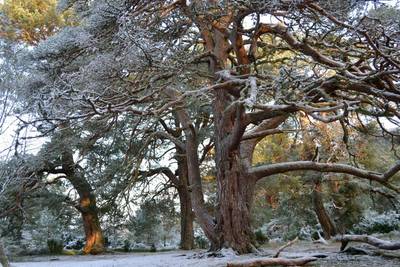 Scots Pines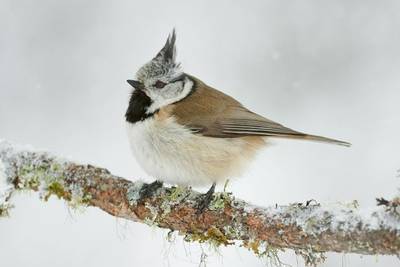 Crested Tit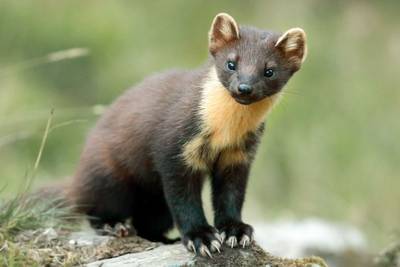 Pine Marten
We enjoyed Pine Martens every day, sometimes just asleep in their nestboxes, other times climbing about in the forest canopy. Now you know that you don't just spot Martens, you can identify them individually, too. One of their main foods here are Red Squirrels, which also featured strongly and provide an inevitable "aah" factor to every programme. But surely even these were trumped by the Wildcat kittens in programme 3? In fact, the glory of the Scottish Wildcat, and the remarkable conservation efforts being made to help it, were one of the standout stories of this year's Winterwatch.
The birds around the Dell of Abernethy, where the programme was based, added sparkling colour to the snowy, wintry scenes. The Bramblings and Siskins were gorgeous, the latter close-up in the hand – who knew they had yellow under the wings? The efforts of the Speyside Fields for Wildlife were inspiring. But perhaps the biggest stars were the owls. The Barn Owl versus Kestrel (and Raven) sequence was superb TV, as well as good science. And who could resist the "vegan" Tawny Owl, sitting on its riverside perch with a mouse just a few metres away? Sympathetic? No. Satiated? Maybe.
Obviously, there was much else to admire up in Scotland – Ptarmigans, Red Deer, Mountain Hares, Golden Eagles. Wasn't it surprising to see so many Badgers, as well? At this time of the year they are supposed to be staying "indoors" in the sett, during a period of so-called "Winter Torpor." Iolo Williams made a valiant attempt to describe how a Crossbill opens a cone, using a glove puppet! Crossbills are born with straight bills, but at 20 days old the lower mandible twists either to the right or the left, much as we are right or left handed. The Dipper is the sort of animal that you or I would prefer not to be. It is so specialised that it has to remain in the rushing rivers, even into the coldest depths of winter. It even sings in December and January.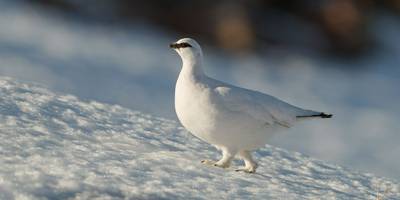 Ptarmigan
It's easy to think, after seeing Winterwatch, that the wildlife shown is only visible to the dedicated camera-people and local helpers involved in the programme. In fact, this isn't so. Anybody can go to the Highlands and see great stuff, particularly on a guided holiday, such as those we run at Naturetrek. Okay, spotting a Wildcat is unlikely, but, with expert help, Pine Martens are much easier, as are most of the other stars of this winter's fabulous show.
Why not join us on a tour in Scotland this spring or summer?
In April, we offer a 6-day Wildlife Photography holiday to the Cairngorms, focusing on photographing the area's charismatic birds and mammals and stunning mountain landscapes, led by a professional wildlife photographer.
In June, our 8-day 'Highlights of the Highlands' holiday goes in search of mammals and birds in Scotland's 'wild west', the Ardnamurchan peninsula, the westernmost area of the British mainland.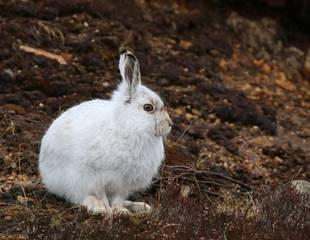 A 7-day Wildlife Photography holiday to the Scottish Highlands, focusing on phot...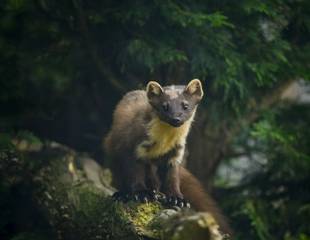 An 8-day holiday in search of mammals and birds in Scotland's 'wild west', the A...