Uganda is an excellent country for birdlife, with over 1,000 species recorded there. This popular tour takes in some of the key wetland and forest habitats, including the Mabamba Swamp, Lake Mburo, Queen Elizabeth National Park and Kibale Forest. Limited to just 7 places per departure in 2019, we explore these areas by boat, vehicle and on foot. Although mainly looking for birds, we will also make time for the mammals, reptiles and other wildlife that we encounter along the way.
Straddling the equator, the climate in Uganda is fairly stable, although some months are a little wetter than others. February is at the end of the drier winter season, however the countryside will still be lush and green throughout most areas. A number of migrant species will still be present, particularly waders, feeding up before starting their spring migration. The boat trips, especially the one along the Kazinga Channel, are an excellent opportunity to get close to those species that are foraging along the shorelines.
Some of the highlights of the tour include the Shoebill Stork, Saddle-billed Stork, Striated Heron, Pink-backed Pelican, Bateleur, Martial Eagle, African Finfoot, Blue-spotted Wood Dove, Great Blue Turaco, Klaas's Cuckoo, Blue-throated Roller, Striped Kingfisher, Black Bee-eater, Green Wood Hoopoe, Black-casqued Hornbill, Red-faced Barbet, Brown-eared Woodpecker, Green-breasted Pitta, Papyrus Gonolek, White-headed Saw-wing, Scarlet-chested Sunbird and African Blue Flycatcher.
With the first February departure now fully booked, we are delighted to be able to offer an additional departure from 24th February – 5th March 2019. For further details please visit our website, email This email address is being protected from spambots. You need JavaScript enabled to view it. or call Alison on 01962 733051. For those who would like to spend additional time in this beautiful country, we offer extensions to Budongo, the Royal Mile and Murchison Falls or to Bwindi Forest.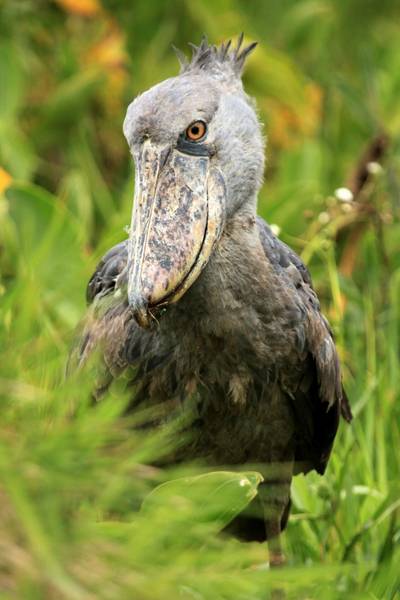 Shoebill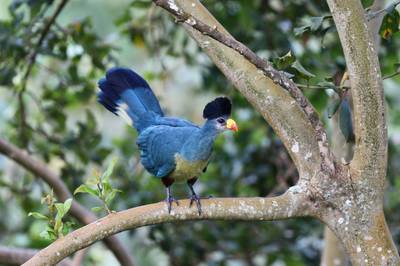 Great Blue Turaco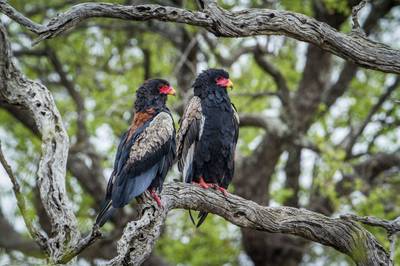 Bataleur Eagles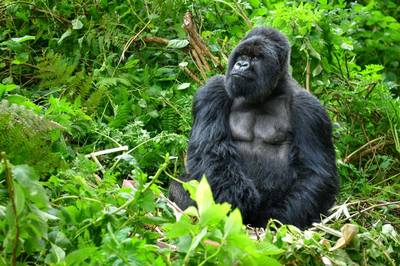 Mountain Gorilla