Marie Hitchcock travelled on our 'Spitsbergen - Realm of the Polar Bear' holiday and submitted this entry to our writing competition.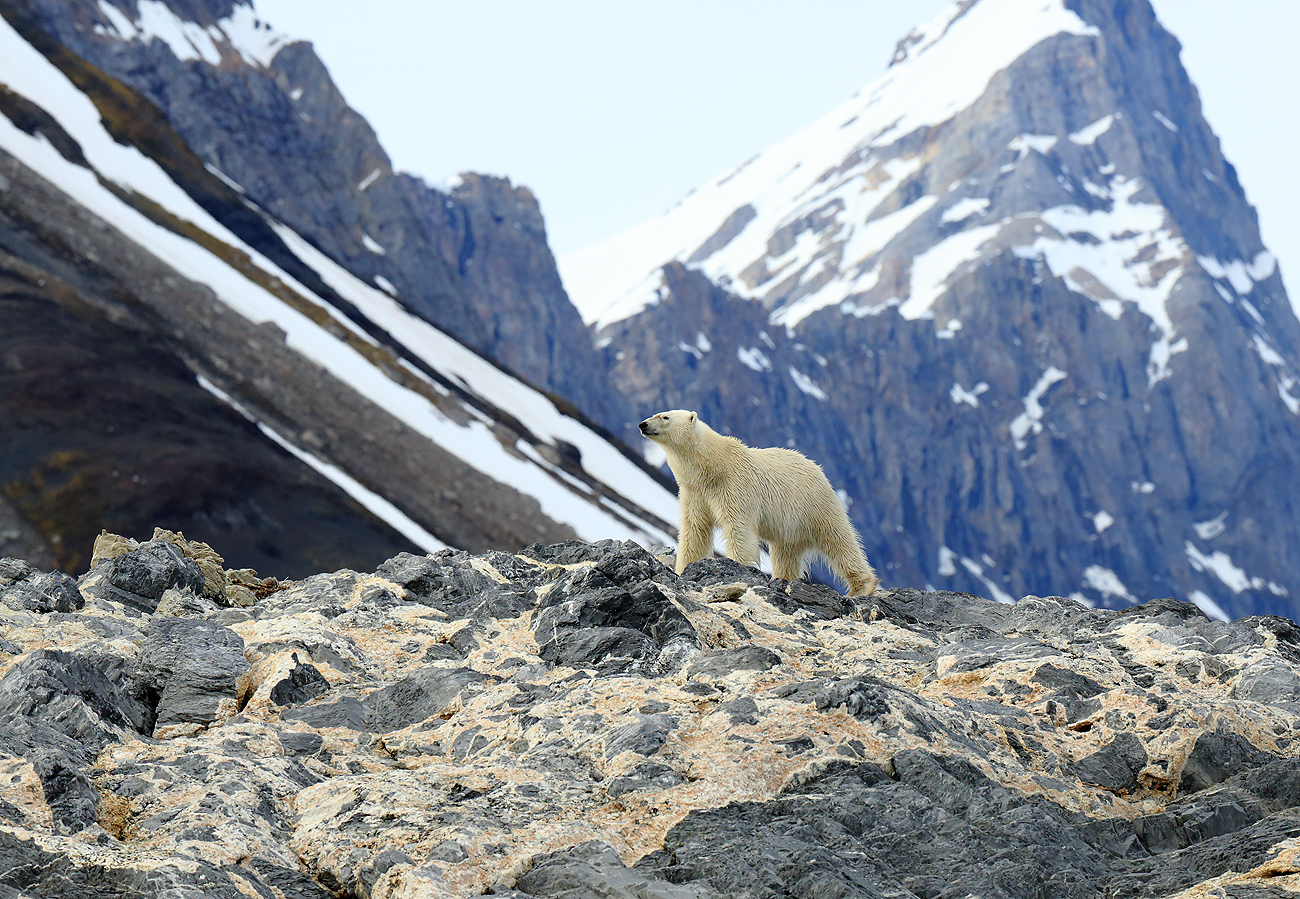 Polar Bear, Norway
Svalbard
Land at the edge of the world
Bound by ice and snow
Released from cold's fingers temporarily
To show its splendours over the short summer months.
Land of the midnight sun
Ruled by the ice bear, the king of the Arctic
His majestic presence is bestowed on the lucky few
Before he disappears once again into the icy waste.
Land of silence, broken only by the call of birds,
A vast, awe inspiring land
Which cannot fail to touch the heart
And forever change all who visit it.
The Ice Sea
Our ship navigates a sea of ice which spans every horizon
To us it is a life raft in an inhospitable world.
It fractures the ice before us and in its wake
Trail kittiwakes looking for rich pickings from the ocean,
A polar bear roams this false land of ice:
On silent feet it approaches and then retreats
Paying us only the briefest of notice.
We, and our ship, sojourn here but for a moment
Before leaving the frozen world behind
Where silence will reign once more.
Read more about our 'Spitsbergen - Realm of the Polar Bear' holiday.