By

This email address is being protected from spambots. You need JavaScript enabled to view it.



Operations Manager
15th February 2019
We are delighted to launch a new Papua New Guinea itinerary that includes visits to the highland interior and New Britain, introducing both the wildlife and culture of this fascinating country.
For many people, Papua New Guinea, or PNG, is synonymous with birds-of- paradise, and whilst these beautiful birds are not to be missed, there is plenty more besides to discover! This new itinerary combines some of the best highland birding sites and cultural visits with the terrestrial and marine wildlife of the Bismarck islands, including boat trips and snorkelling opportunities from New Britain.
After a day tour to Varirata National Park, which provides us with an excellent introduction to the main island's wildlife, we will next transfer to Rondon Ridge Lodge for a three-night stay in search of birds-of-paradise. We can expect to find Blue Bird-of-paradise, Superb Bird-of-paradise and King of Saxony Bird-of-paradise, as well as Princess Stephanie's Astrapia, along with a variety of honeyeaters, parrots, lorikeets, berrypeckers, fantails, and bower birds. In the lodge grounds there is an orchid trail that showcases a selection of high-altitude species, while at night large Hercules Moths are drawn to the lights around the lodge. A trip to Kumul Lodge will offer the possibility of seeing some additional species, including Brown Sicklebill, Ribbon-tailed Astrapia, Brehm's Tiger Parrot, Blue-capped Ifrit and Belford's Melidectes, and we may come across one of the local mammal species, Ground Cuscus. The valley below Rondon Ridge is home to the Melpa people, of which there are several different tribes, each with their own traditions. During our stay we will enjoy learning more about their distinct culture, and experience some of their ceremonial dances.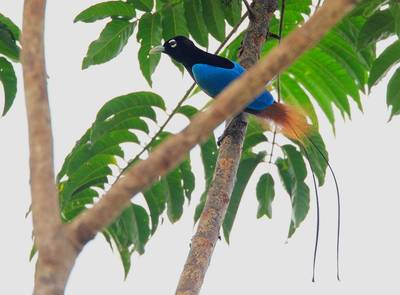 Blue Bird-of-paradise
Next, we will fly to New Britain, the largest of the Bismarck islands, where we stay for five nights. We will explore a number of local habitats, ranging from the coast to upland forests, searching for a variety of raptors, waders, kingfishers, parrots, scrub fowl and cockatoo. Flowering plants are a draw for butterflies, including the huge birdwing butterflies. We will also enjoy excursions out into Kimbe Bay, where we will be looking for cetaceans, oceanic birds and underwater marine-life. As we head out from the shore, we will leave behind the Brahminy Kites and White-bellied Sea Eagles that hunt around the coast, and start encountering beautiful Red-tailed and White-tailed Tropicbirds, and both Great and Lesser Frigatebirds.
The reefs in the bay are in great condition and there is much to see during a snorkelling session, with a kaleidoscope of corals and fish in multi-coloured hues. Sponges, sea fans, sea stars, seahorses, nudibranchs, 860 species of reef fish and around 400 corals are found on these reefs, making them some of the most biodiverse in the world. Spinner Dolphins are frequent visitors, and if fortunate, a playful pod may choose to entertain us by bow-riding alongside our boat!
The dates for this tour will likely be 2nd June – 16th June 2020 and, as a guideline, the cost will be in the region of £8,295 per person. If you would be interested in joining this exciting new tour, please email

This email address is being protected from spambots. You need JavaScript enabled to view it.

or call Alison Steel on 01962 733051 to register your details at your earliest convenience.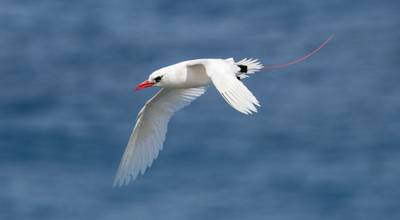 Red-tailed Tropicbird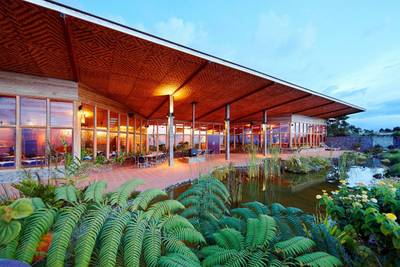 Rondon Ridge Lodge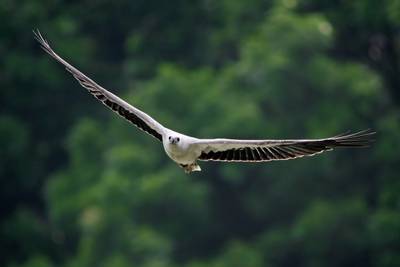 White-bellied Sea Eagle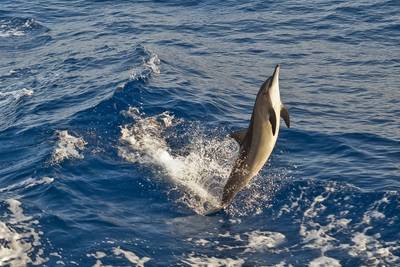 Spinner Dolphin