News in Brief: St Kilda, Mull, Shetland & the Hebrides
'Departing from Oban on this 9-day voyage, we sailed north through the Sound of Mull, along the western coast of Skye and over to the Outer Hebrides, stopping to explore and overnight in some beautiful crystal-clear sea lochs along the way', writes tour leader Sara Frost. 'Arriving at St Kilda was the undoubted highlight (it can never be guaranteed!), with a full day to explore the island of Hirta and immerse ourselves in the poignant history of the villagers who once inhabited these islands. The St Kilda Wren was regularly heard and seen, but the unexpected birding highlight was a superb view of a female Snowy Owl, which had appeared on the island and was roosting not far from the road!
Sailing underneath the sea stacks and cliffs, for which St Kilda is justly famed, was a jaw-dropping experience, as tens of thousands of screaming Puffins, Guillemots, Razorbills and Gannets swarmed above our heads. En route back to the Inner Hebrides, we passed islands with white-sandy beaches and inviting topaz waters, and enjoyed sightings of Common Dolphins, Minke Whales, both Golden and White-tailed Eagles, River Otters, Great and Arctic Skuas, Hen Harriers and a Great Northern Diver. Visiting the island of Lunga, on the Treshnish Isles, was a second highlight, as we had astonishingly close-up encounters with a 4,000-strong colony of Puffins and, for those who explored further, thousands of Guillemots and Razorbills at Harp Rock. We also managed to visit Fingal's Cave, and enjoy a picnic on the hexagonal basalt columns. It was with great reluctance that we returned to the sunny harbour near Oban and disembarked – most would have opted to do the whole cruise again!'
Book now for 2022/23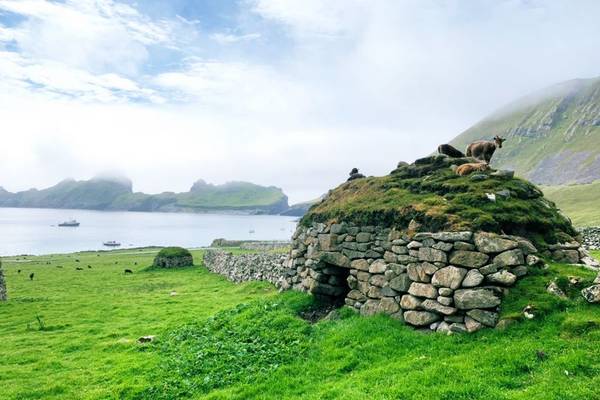 Cleit, with Soay Sheep (Sara Frost)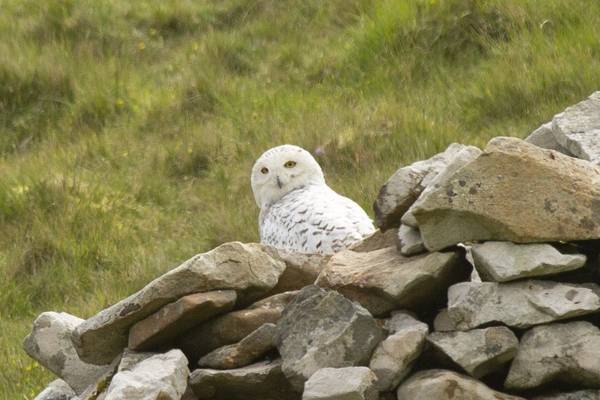 Snowy Owl, St Kilda (Sara Frost)
'This 7-day holiday, based in Craignure on the south-east of Mull, enjoyed blissfully calm and sunny weather for most of the trip', writes tour leader Sara Frost. 'Highlights included good views of White-tailed Eagles and Otters at Loch na Keal and Loch Scridain on multiple days. Other birds of interest included views of two Great Northern Divers, Golden Eagles and a nest and a female Hen Harrier. Daily exploring of different areas of the island revealed a variety of orchids (mostly Fragrant, Heath Spotted and Common Spotted), Grey Seals, Red Deer and butterflies. On our first day of exploring, we saw a distant group of dolphins and a Minke Whale busily feeding offshore.
Two boat trips furthered our marine sightings list, and we had close views of Harbour Porpoise, bow-riding Common Dolphins and a Minke Whale. We also visited the superb islands of Staffa (to see Fingal's Cave) and Lunga on the Treshnish Isles, for unrivalled views of thousands of puffins (busily returning to their burrows, beaks full with sandeels) and Guillemots. The sight and sound of these colonies was breathtaking – as was the smell!
Further highlights included an afternoon browsing the vibrant and colourful town of Tobermory, a visit to the standing stones near Glenmore Castle and stopping off at a beautiful waterfall which, after several cascades, tumbled over the cliffs. We boarded the ferry back to Oban and made our return journey to Glasgow, having had a wonderful break away!'
Book now for 2022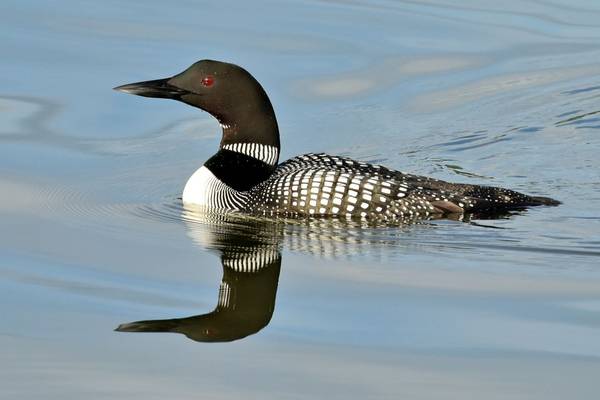 Great Northern Diver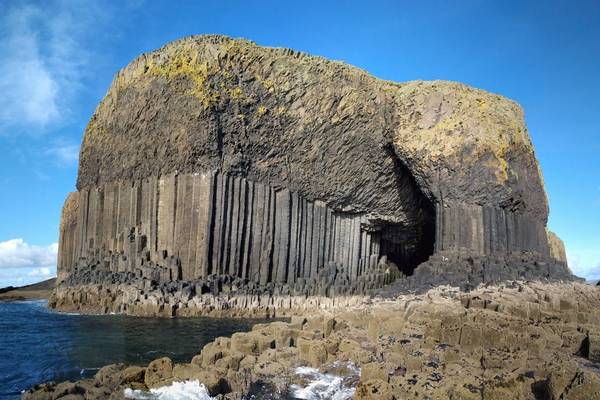 Fingal's Cave, Staffa
Our 9-day holiday to the most northern archipelago in the UK proved to be most successful, with a vast range of wildlife enjoyed by eight clients, led ably by two tour leaders.
A comprehensive, yet manageable, itinerary ensured the group saw the very best of Shetland and its wildlife. Visiting a total of seven islands, the group's highlight happened to be a vagrant owl which had positioned itself superbly near to our base on Unst. On one calm evening, guests after dinner found themselves on a hilltop as a beautiful Snowy Owl sat proudly amongst the rocks! This encapsulating moment was enlivened even more by the continuous calling of nearby Golden Plovers, Whimbrels and Curlews as they displayed to each other into the night.
Other highlights included the vast seabird colonies at both the southernmost (Sumburgh) and northernmost (Hermaness, Unst) tips of the archipelago, a nocturnal visit to Mousa to both listen, and observe, the Storm Petrels returning to their uninhabited island from days spent out at sea, seven Red-necked Phalaropes on Fetlar, many summer-plumaged Red-throated Divers, and finally, memorable encounters with Otters and a pod of Risso's Dolphins!
The flora is another major lure to the islands, and we were rewarded with four species of orchid (including the diminutive Lesser Twayblade) and such specialities as Moonwort, Norwegian Sandwort and Shetland Mouse-ear – a Shetland endemic!
Of course, the daily sightings of our commoner species (Oystercatchers, Redshanks and Snipe) perched on fenceposts were equally as enjoyable to witness!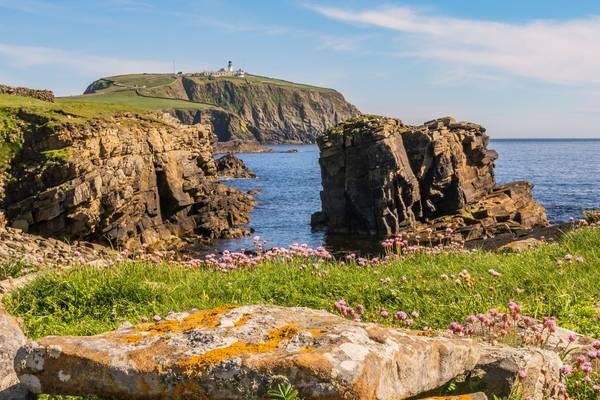 Sumburgh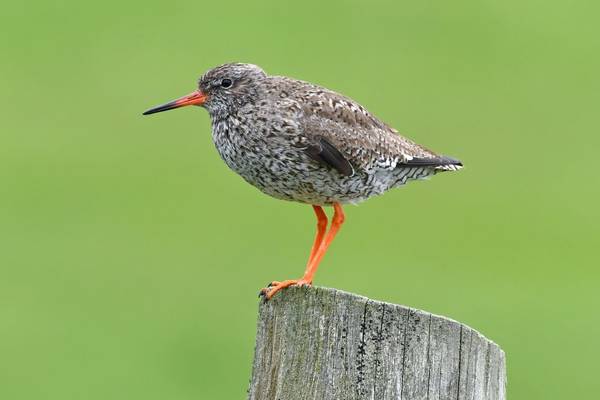 Redshank on post
After a short flight from Inverness to Stornoway, we had our first excursion up to Tiupman Head Lighthouse, an excellent lookout point for cetaceans.
The next day saw us boarding our home for the next few days, the MV Monadhliath. Not far out of Stornoway Harbour we had our first bow-riding dolphins – some Short-beaked Common Dolphins, including several fairly young calves. In deeper waters we found a couple of groups of White-beaked Dolphins, including a nursery group where we could observe the calves shadowing their mothers through the water. Over the next few days, a number of Short-beaked Common Dolphin pods were seen, as well as more Harbour Porpoise and a number of Minke Whale, including a very curious, smaller individual that came right up to the boat, allowing us to see the white pectoral patches as it surfaced.
A couple of days saw us being able to land on the Shiant Islands, including one incredibly calm, sunny day where we could get right onto the beach below the nesting colonies of auks; it was quite something to experience the sights, noise and smell as hundreds of birds a minute flew around us.
Overnight we anchored in some wonderful spots, near White-tailed Eagle nests, and enjoyed rewarding views of Red-throated Divers flying past. The surroundings were really scenic, with occasional mist to add atmosphere. On disembarking at Ullapool we were able to reflect on how fortunate we had been to have had such calm seas, great visibility and fantastic sightings over most of our few days around The Minch. 
Book now for 2022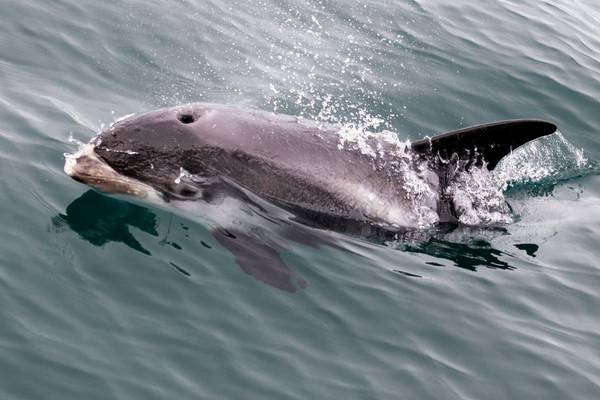 White-beaked Dolphin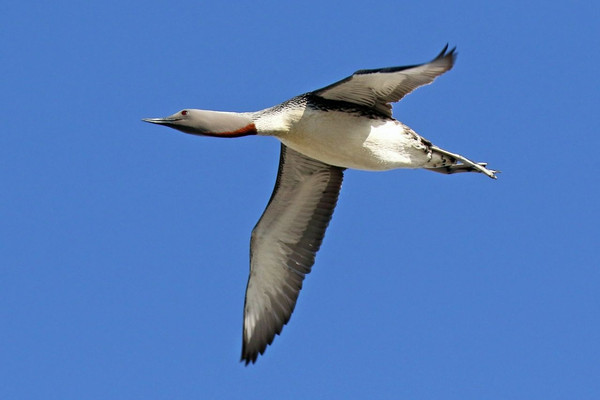 Red-throated Diver