Read about highlights from recent tours to Greece, Mull and the Isles of Scilly...
Despite a regional lockdown in Greece preventing the planned itinerary of birdwatching at Lake Kerkini, our good-humoured and intrepid group enjoyed a fabulous wildlife holiday, based instead in the east of the country!
'Beginning by exploring the lagoons and delta region of the Axios to the west of Thessaloniki, we encountered a fantastic array of wading and wetland species, including Dalmatian Pelicans, Greater Flamingos and Pygmy Cormorants', writes tour leader Philip Thompson.
'The majority of the trip was spent in the vicinity of the Nestos Gorge and coastal estuary lagoons, with very pleasant warm sunny weather! Highlights included over 100 White-headed Duck, White-tailed Eagle, 4 species of woodpecker and a rather unexpected late-season female Red-footed Falcon metres from the vehicle!'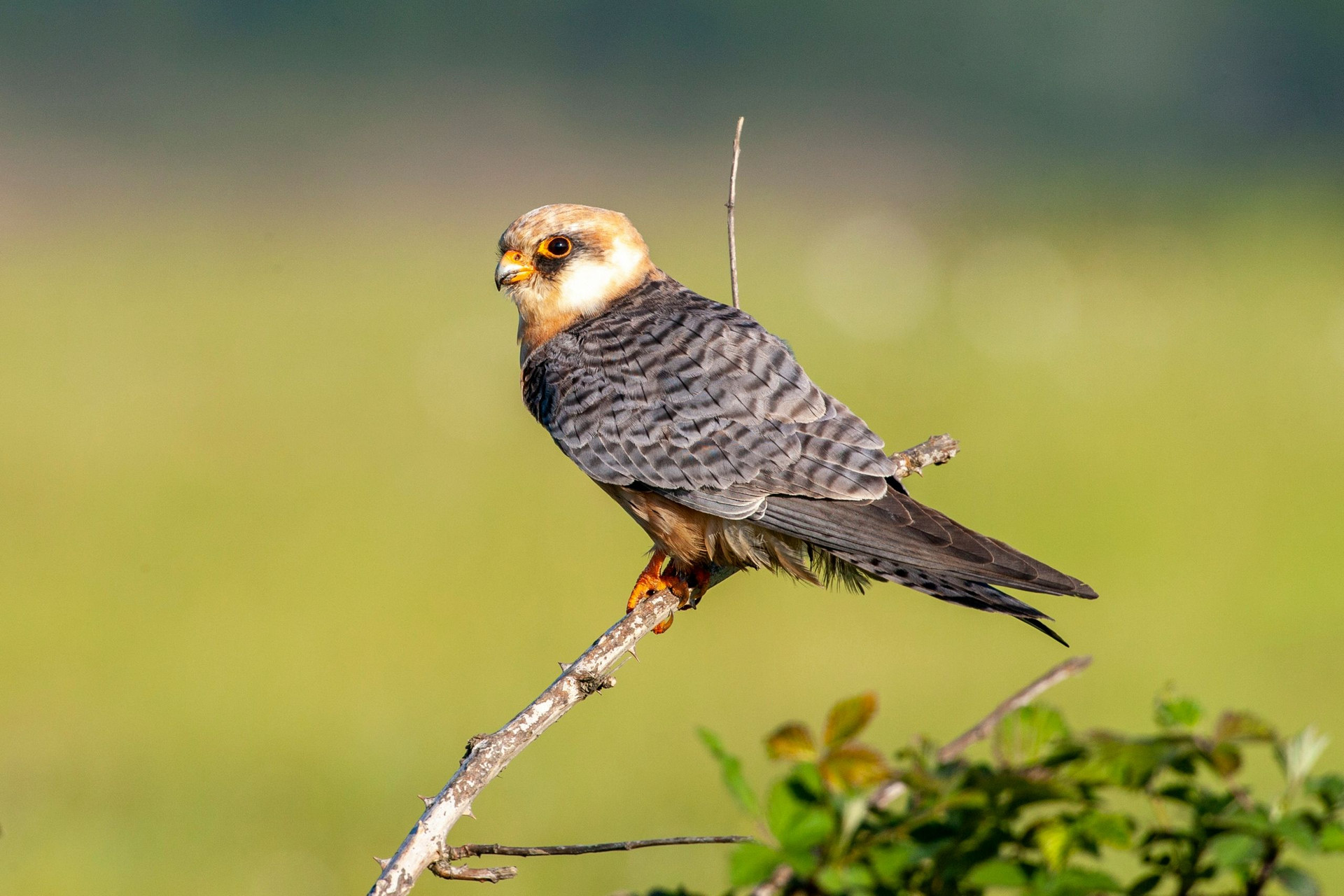 'Following our ferry journey from Oban to Mull, we settled into our very nice hotel in Tobermory and made plans for the forthcoming week. The first day we made our way to the special island of Iona, where wildlife highlights included Black-throated Divers, a remarkably late Willow Warbler and a pod of Bottlenose Dolphins. The remainder of the week was spent exploring the coastline and rocky buttresses of Mull, where we encountered the awesome White-tailed and Golden Eagles. The 'Goldies' mostly kept their distance but we were excited to see a pair of White-tailed Eagles attempting to catch sea ducks at Loch na Keal. Two pairs provided great views perched on the rocks and tidal islands around the loch.
The Red Deer rut was over, and we encountered tired-looking stags with their harems throughout the isle. We also successfully tracked down a number of Otters, including a particularly confiding family party which permitted a close approach – what fabulous animals they are!
We witnessed jaw-dropping bird migration, with flocks of Whooper Swans coming in at height and calling evocatively. Geese were on the move, too, and we found a spectacular flock of Barnacle Geese on one of the grass fields together with Greylags, Curlews and other birds typical of these wild places.
Whizzing Sparrowhawks kept us entertained and numerous Great Northern Divers in little armadas bobbed and dived in the bays, slipping gently under the surface and keeping us guessing as to where they would subsequently re-appear! Our finale was a walk on the beach at Calgary during our last afternoon with a dramatic setting sun, when two Golden Eagles appeared over a nearby escarpment, driving a Red Grouse on ahead of them which safely flew the length of the beach and dropped down on the opposite ridge!'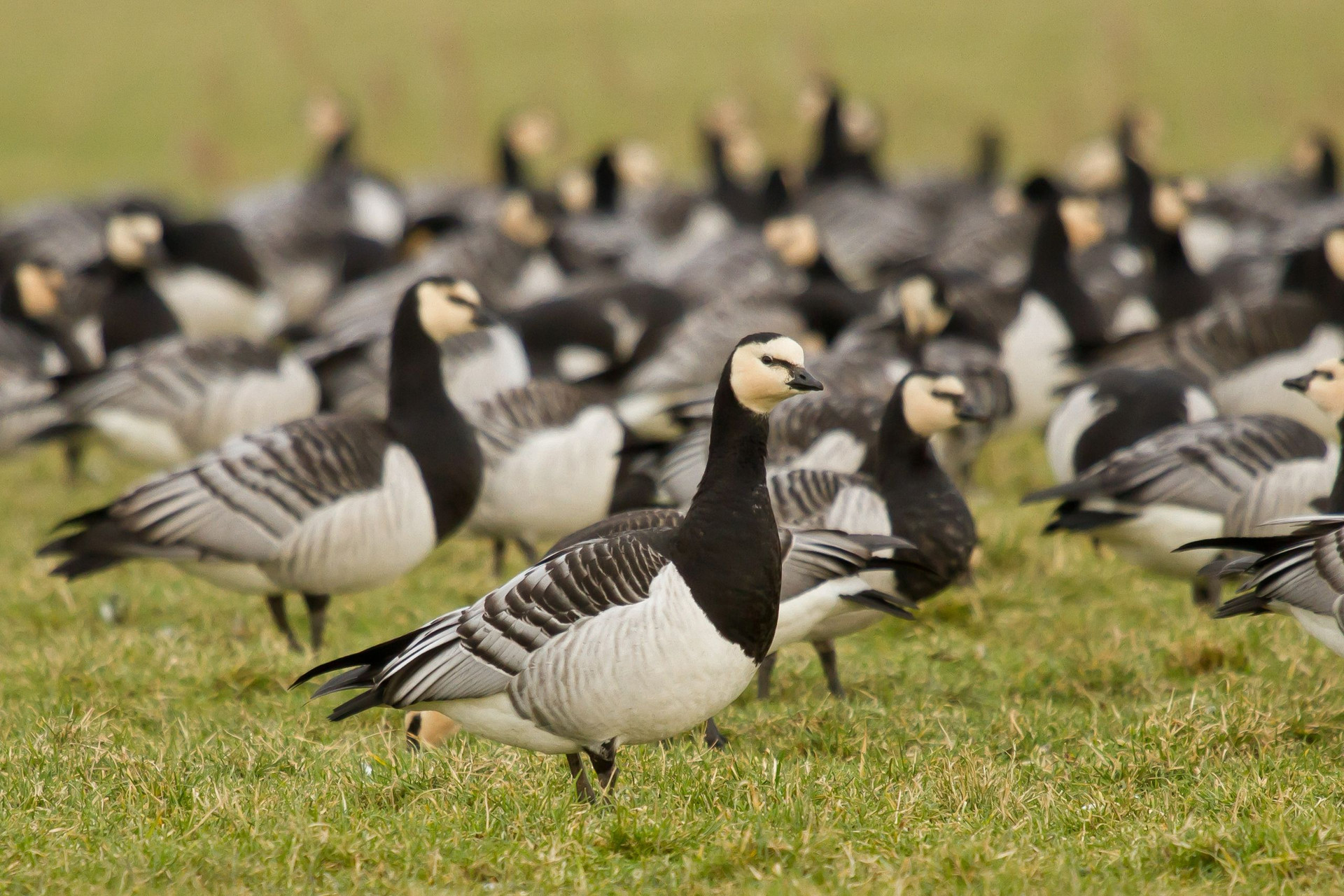 'Our early autumn trip to the Isles of Scilly is planned to coincide with the peak of bird migration, which was very evident this year with extraordinary numbers of Swallows and other hirundines seen on most days, and more regular migrants like Wheatears, flycatchers and Wrynecks being found on all the islands', writes tour leader, Andrew Cleave. 'Despite the Covid restrictions we were able to spend as much time as we wanted outside, and eat out in a variety of places in the evenings. Although some bird hides were closed, all main trails and footpaths were open and boats to the 'off-islands' ran as normal. Fine sunny weather for most of the week meant that we were able to reach all of the inhabited islands and go out to sea one evening on a 'pelagic', where we had close encounters with Common Dolphins! As well as the good bird sightings we enjoyed displays of the exotic flora the islands are so well-known for, as well as some of the less-showy, but very scarce, native species. Mammal sightings included the Lesser White-toothed Shrew, Grey Seals and Common Dolphins, and the introduced Red Squirrels.'