Lammergeier, UK (Tim Melling)
Lammergeier Steals the Show on Peak District Day Trip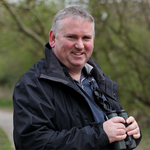 By Matthew Capper
14th July 2020
Matthew is a Naturetrek tour leader and Area Conservation Manager for the RSPB covering Yorkshire, the Humber and the Peak District.
Well, what a day! I can safely say none of the group thought we would see a Lammergeier in the UK when we set out on the Peak District Day Trip on 14th July. Who needs foreign trips when the foreign birds come to you? This particular bird will have come from the Alps or the Pyrenees and is a second calendar year bird. It is very distinctive as the tail feathers have been damaged and so it has been tracked across the Netherlands, Belgium, France, the Channel Islands and into the UK, where it was first recorded in the West Midlands on 26th June. It has since been seen wandering the Peak District before settling down over this last weekend in a remote clough in the top of the Upper Derwent Valley. As the second-ever record of a Lammergeier in the UK, it has become something of a celebrity, even appearing on BBC Breakfast News!
Our plan for the day, however, didn't go close enough to this area for us to think we would have any chance of seeing it, and so the introductory briefing was no more than a tongue in cheek 'keep your eyes peeled for a vulture!' rather than any real expectation.
We started by enjoying a female Ring Ouzel and then walked to Whinstone Lee Tor overlooking the bottom of the Upper Derwent, enjoying Whinchat, Curlew, Stonechat and various plant species on the way. On arrival, we stood by the edge enjoying the view and I was recounting the wartime history of the valley, including the links to the famous Dambusters' raid when a large shape rose up and started to drift our way. 'It's the VULTURE!' I called and all thoughts of Lancaster bombers were quickly abandoned in favour of something that looked almost as big! 
What happened next was incredible, as the bird drifted closer and closer, eventually floating by just above us no more than 30 metres away. Every feather detail was apparent and as we stared at it, it stared back at us.. We were able to watch it move steadily northwards, mobbed by a couple of Ravens, which it dwarfed.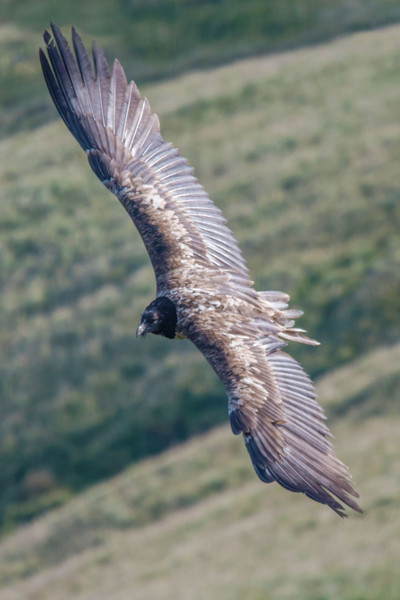 Lammergeier, UK (Tim Melling)
We couldn't believe our luck. What a moment and what a privilege to see, against the Peak District hills. The sort of bird dreams are made of!
View our
Peak District Day Trip
.