Combine wildlife and geology on our new walking holiday in Italy's Carnic Alps!

This email address is being protected from spambots. You need JavaScript enabled to view it.
If you are interested in learning more about geology, alongside enjoying the fabulous natural history of the European Alps, why not join us on this new holiday in Italy's Carnic Alps this summer? Few places in Europe combine scenery, wildlife and geology quite so spectacularly. A century of depopulation and abandonment has created unprecedented space for nature to thrive here, while the mountains' dramatic rock formations bear record to hundreds of millions of years of natural and geological history. On this new, single-centre, 8-day holiday, we'll enjoy the rich flora and fauna of these wonderful landscapes on foot, and study the fascinating geology for which the Carnic Alps are rightly famed. Here, we find what is probably the world's finest unbroken series of sedimentary rocks and associated fossils, stretching from the Ordovician period, 460 million years ago, right through to the Triassic, 250 million years later. These Alps even lend their name to a geological period – the Carnian of the Upper Triassic – which lasted from 237 to 227 million years ago!
During our stay we will spend much of our time exploring this magnificent area on foot, enjoying walks of between five and eight miles on most days, sometimes with moderate climbs (of up to 500 metres). The area is mountainous and extensively forested, with the beech, fir and spruce forests hosting Nutcrackers, Crested Tits and Common Crossbills, whilst Golden Eagles patrol high overhead. As we walk, we will examine the rich plant communities, amongst them such gems as Orange, Carnic and Martagon Lilies and a delightful variety of gentians and saxifrages. We should find a huge range of orchids too, including both Round-headed Orchid and the rare Lady's Slipper Orchid, and, where pastoralism survives, we'll enjoy alpine meadows awash with spectacular displays of wild flowers. A wealth of butterflies can also be enjoyed whenever the sun is shining, with such species as Marsh, False Heath and Pearl-bordered Fritillary, and many more, to be seen.
This tour will be led by Paul Tout, a British-Irish naturalist, who has lived in north-east Italy since 1989. The Carnic Alps are his backyard, and he is sure to fill our week with fascinating stories and sightings … as well as some fantastic picnic lunches!
Our next 'Wildlife & Geology of the Carnic Alps' holiday departs on 11th June 2020, prices start at £1,395. For more information please click on the link above, or email 

This email address is being protected from spambots. You need JavaScript enabled to view it.

.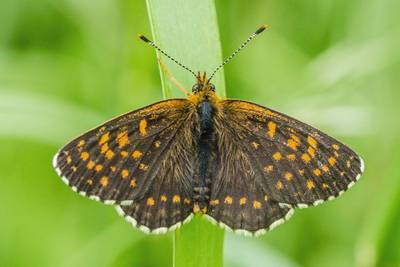 False Heath Fritillary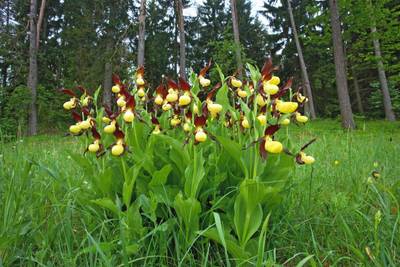 Lady's Slipper Orchid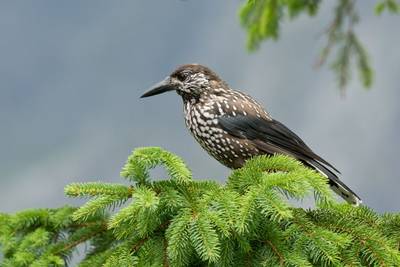 Nutcracker