Angela Hunt travelled on our 'Botswana's Desert & Delta (Mammals)' holiday and submitted this entry to our writing competition.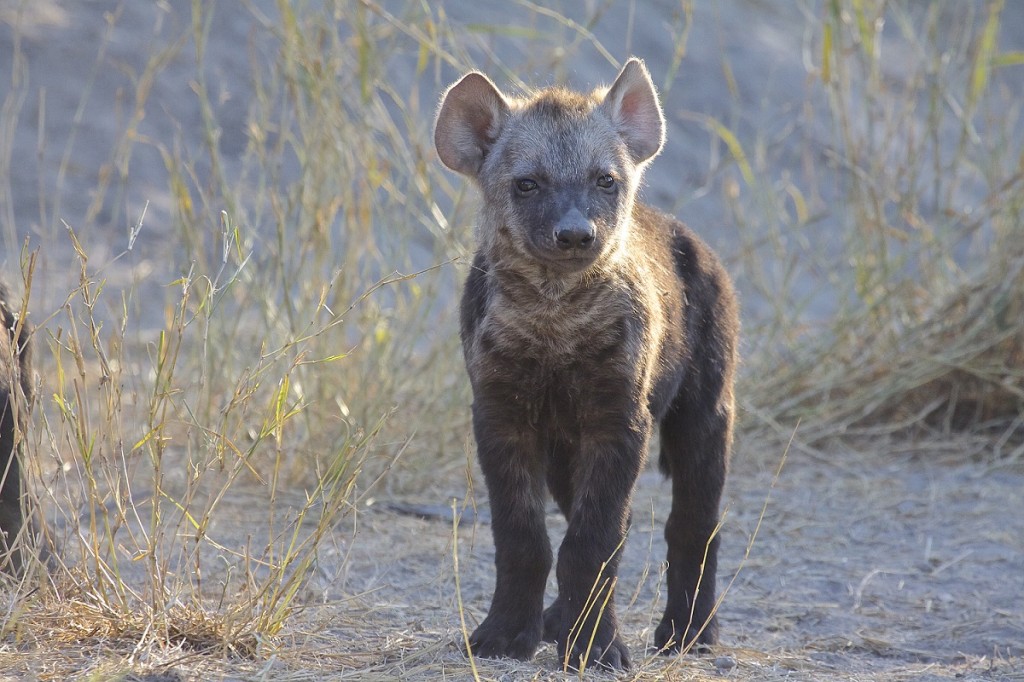 Hyena, Botswana
At the start of our 10-day safari in the Okavango Delta our guides, Disho and Pat, asked everyone what they would most like to see. Amongst the favourites were Wild Dogs, Leopards, Cheetah, Serval and Honey Badgers. Ros wanted to see hyenas – a strange request you might think, aren't they quite common? But she had been volunteering in Africa for a while and had yet to see any.
We were part way through our trip – at the first of two camps, in the Kwai community area – when Ros mentioned it was her birthday. We had already had some amazing sightings including Leopards, Lions and Wild Dogs - but no hyenas! Ros jokingly challenged our guides to provide her with a hyena sighting as a birthday present.
She was to be disappointed when we didn't see any during either of our two game drives that day, although we had a lovely day, and toasted Ros at our sundowner overlooking the delta that evening.
However, after supper, about 10 pm, a hyena could be heard calling quite close to camp. Disho decided to take the truck out on the offchance of seeing it. The few of us that were still up jumped in the truck. Someone 'hammered' on Ros' tent – and after a short delay she got in the truck in her pyjamas!
We hared off – Disho driving whilst simultaneously tracking and holding up the spotlight.
We saw various owls, nightjars, Scrub Hares, a startled mother and baby Hippo, numerous Impala, even two wild cats playing, but no sign of the seemingly close hyena.
Then we discovered the truck had a flat tyre. This could be a disaster. We all got out in the dark and stood around nervously while Disho got to work with the jack and the spanner. As someone said – this would be a good time for a pride of Lions to appear - don't they do their hunting at night?!
To top it all, the spanner Disho was using then snapped in two. What do do? Luckily Disho reminded us we had 'back up' – he radioed back to camp and a support vehicle was dispatched.
It appeared we could still drive with the flat, and Disho decided to drive to a known hyena den site a little way away, followed closely by the support truck just in case.
We were lucky enough to be rewarded (by night vision) by the sight of a mother hyena with cubs. We were able to watch quietly, enthralled as the cubs suckled and played around the den entrances unperturbed by our presence. To add to the atmosphere some bats were also flitting in and out of the den entrances. Disho informed us they lived within the den along with the hyenas.
We eventually headed back to camp happy – a fitting end to Ros' birthday!
Read more about our Botswana's Desert & Delta (Mammals) holiday.