Jan Kelchtermans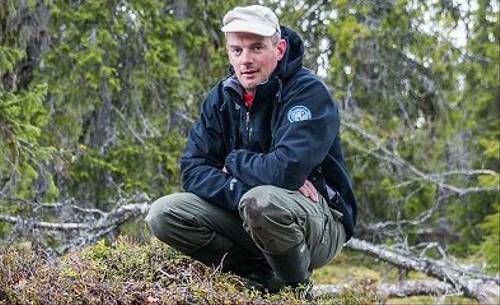 Jan Kelchtermans is a Belgian teacher and wildlife guide. After having seen nearly 600 species within the Western Palearctic, Jan expanded his horizons in 2002 into world birding. After his first visit to Costa Rica experiencing the phenomenon of mixed species feeding flocks, the Neotropics became his favourite birding destination. Jan subsequently visited Venezuela, Ecuador, Peru and Colombia, as well as Thailand, California, Australia, Uganda, Ghana, South-Africa, Botswana and Namibia. Besides birding, looking for Europe's large carnivores and mammals worldwide is another favourite occupation of Jan's. Remote areas in Scandinavia, rural Spain and remote Poland are some of Jan's favourite areas in which to search for these magnificent mammals.
Most beautiful bird: Regent Honeyeater. Best mammal: Eurasian Lynx (his first of 10+ sightings was near Gävle. Central Sweden July 1999). Rarest bird: Junin Grebe, lake Junin - Central Peru July 2007. Best ever mammal sighting: finding his own Snow Leopard with two kittens in Hemis, Northern India in November 2012. Dreams to fulfil: observing Birds of Paradise in Papua New Guinea and seeing all the world's Felidae species!
Upcoming tours with Jan Kelchtermans...
Date
Tour
Availability
Sharing
Price