Chris Hodge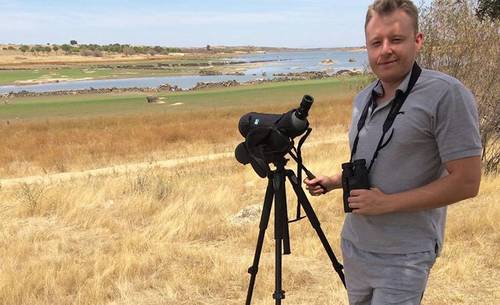 Chris fell in love with birds at the age of three, whilst watching Greenfinches on his grandfather's birdfeeders. While growing up, he would persuade his parents to take him to local nature reserves either after school or on the weekends, so that he could learn about the wildlife there.
Although his early career path took him down the accounting and management route, his love for birds didn't fade and he spent most of his free time trying to find new birds or setting up feeding stations in his back garden.
After several birding holidays to Spain, in 2016 he decided to take the plunge and move to Extremadura. He now spends his time carrying out research for local organisations such as SEO Birdlife and Grus, working as a wildlife guide, and of course, birdwatching!
Upcoming tours with Chris Hodge...
Date
Tour
Availability
Sharing
Price