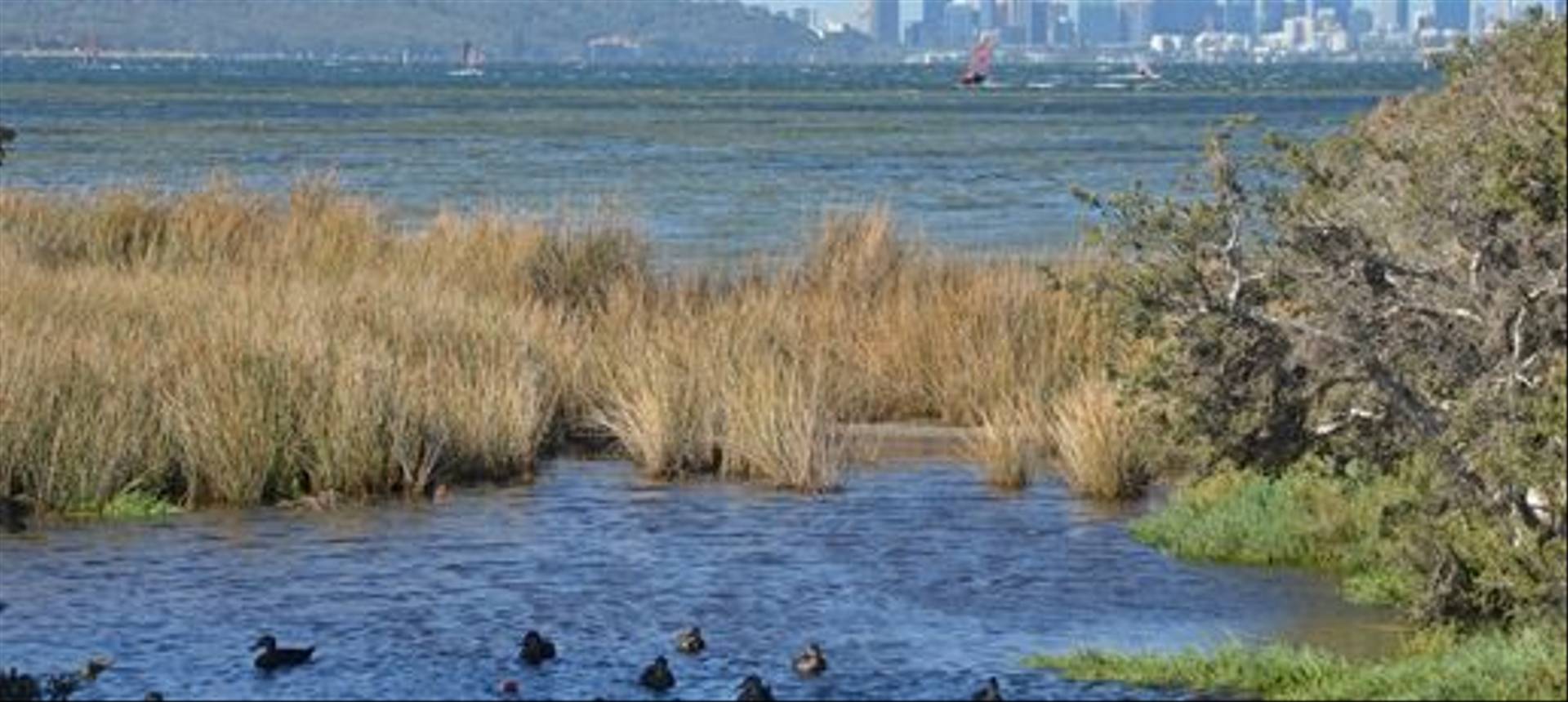 Whales & Wild Flowers of Western Australia
Tour Code: AUS08
A 13-day holiday to enjoy the spectacular southbound migration of 40,000 Humpback and hundreds of Blue Whales, the magnificent floral display in one of the world's botanical 'hotspots', and a wealth of other natural history, including reptiles, kangaroos, some of the world's tallest forests and endemic birds.
NULL
Can I help you?

Outline Itinerary
Day 7/11
Cape Naturaliste
Food & Accommodation
All meals are included, except in Perth where we provide breakfast only.
Comfortable, if unpretentious, rural hotels in Albany and Pemberton; coastal chalets with unrivalled sea views near Cape Naturaliste. All rooms/chalets have private facilities.
It is a little known fact that Western Australia offers some of the best whalewatching in the world. It is also blessed with one of the longest of whale-watching seasons — a full seven months! From June until mid-October, Southern Right Whales spend the 'austral winter' in the bays of southern Australia, where they mate and calve, and can often be seen very close to the beaches. Between June and August, in Flinders Bay, they are joined by large numbers of Humpback Whales, which gather to feed and rest here during their northbound migration from the Southern Ocean to the warm waters off north-western Australia, where they too mate and give birth. However, it is the southbound migration of this population of Humpbacks that is most impressive — 40,000 of them tracking south along the 'WA' coast from the end of September to the end of November, with the mothers and calves, particularly, stopping in the calm waters of Geographe Bay to rest up and feed young before heading west, past Cape Naturaliste, and out into the Southern Ocean to feed on krill throughout the 'austral summer'. With them come the Blue Whales, a handful on most days from October until the middle of December. These, the largest creature the world has ever known, incredibly here, all follow the same course — a route that follows the 30-metre contour just 200-300 metres offshore! They are the only Blue Whales in the world that can easily be watched from land.
This whale migration will be one of the highlights of this holiday, and each afternoon for five days we will head to Cape Naturaliste to enjoy it from a splendid viewpoint from which as many as a hundred Humpbacks may be watched passing, and performing, each evening — breaching, flippering, tail-slapping, lunging and so on. With them should be the Blues; less obtrusive by half — their long and streamlined, mottled grey-blue forms slip as quietly and effortlessly from the Bay as submarines on a mission, betrayed only by their towering 30-metre blows!
However, it is not just the whales that show so well during this season. South-western Australia is one of the world's botanical 'hotspots', rivalling South Africa's Cape and Namaqualand regions, and each southern spring this relatively undeveloped corner of Australia bursts into magnificent bloom, its eucalypt forests and coastal bush awash with carpets of wild flowers and colourful shrubs that flower after the winter rains. This unique diversity and wealth of endemism is the result of the great age of the west Australian landmass, it being one of the most ancient and least geographically disturbed in the world, allowing both the survival of primitive forms of plants as well as the evolution of more specialised forms.
We begin our travels in Perth, the sparkling capital of Western Australia, beautifully situated beside the broad blue waters of the Swan River and backed by the rolling hills of the Darling Range. Here, King's Park, a 450-acre reserve of native forest and bushland that enjoys the finest of views, and its attractive Botanical Gardens, offer a perfect introduction to the many families of plants and trees endemic to Australia —banksias, grevilleas, acacias, eucalypts, grass trees and one of the most ancient of plant families, the hakeas. Amongst them we will see similarly unique and exotic bird families — honeyeaters, wattlebirds, Magpie-larks — plus Kookaburras and colourful parrots. We will spend our first morning here before driving south to Albany on the south coast. There we will check out the bays for any lingering Southern Right Whales and visit the Stirling Range National Park where five peaks rise to 1,000 metres from the coastal lowlands, part of an isolated mountain system which was formed over 1,000 million years ago! High regional rainfall ensures a wide range of plants not found elsewhere, including many orchid species and around 100 endemics! Then we will head north, in order to enjoy the flora and birdlife of the magnificent Karri forests. The towering, pale-barked Karri (Eucalyptus diversicolor), which reaches up from a lush emerald forest understorey, is endemic to WA and one of the world's tallest tree species. It is best enjoyed in the beautiful Warren River National Park, which we will explore from the small country town of Pemberton.
Lastly, we will base ourselves for a restful five nights in a delightful cluster of isolated coastal chalets that command magnificent and unrivalled views of the sea and the coastline. From here, if we can draw ourselves away from watching breaching whales and colourful birds from our balconies, we will explore the flora and other natural history of the region's colourful coastal scrub and Marri and Jarrah woodlands on daily morning walks. You will also have the opportunity to join as many optional whale-watching boat trips as you wish; however, it is the magnificent landbased whale-watching on which we will be focusing as a group each afternoon — an activity that, always combined with walking, birdwatching, dolphin-watching and the botany of the coastal bush, will be the highlight of this tour.

Please contact us on 01962 733051 for details on what extensions either pre or post tour are available for this Tour.