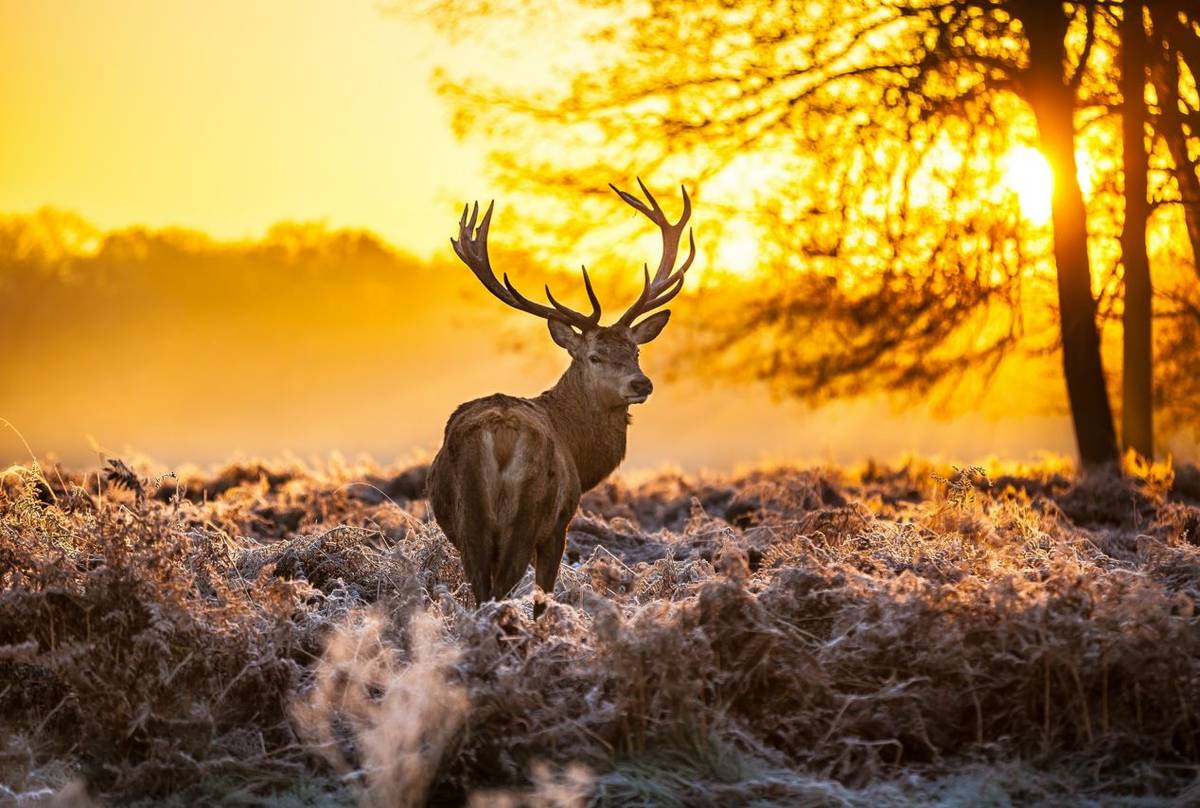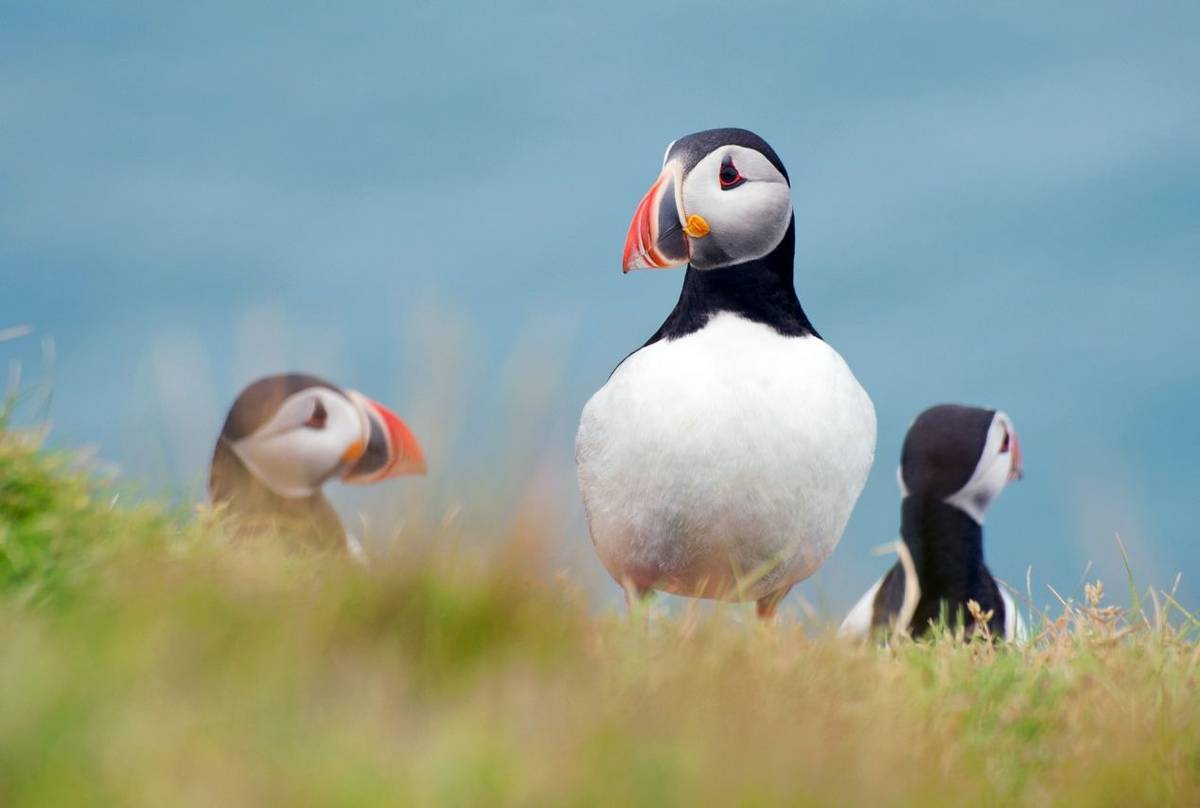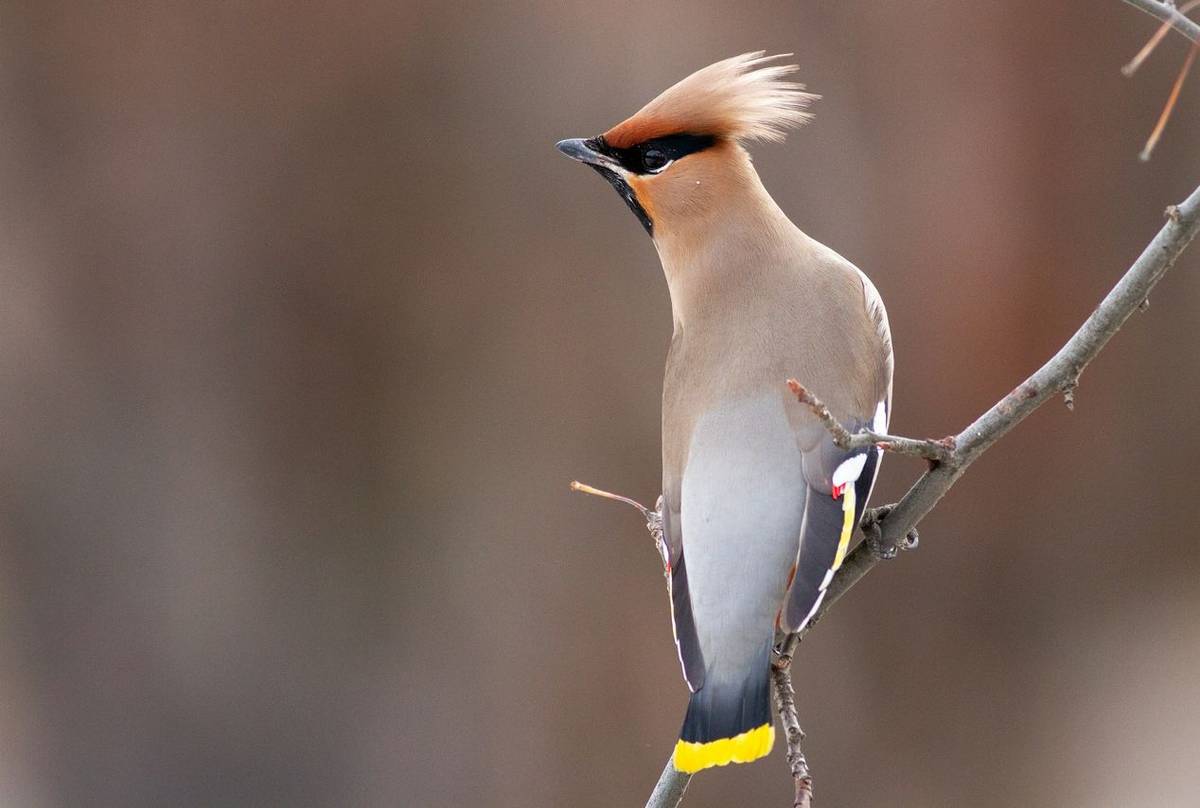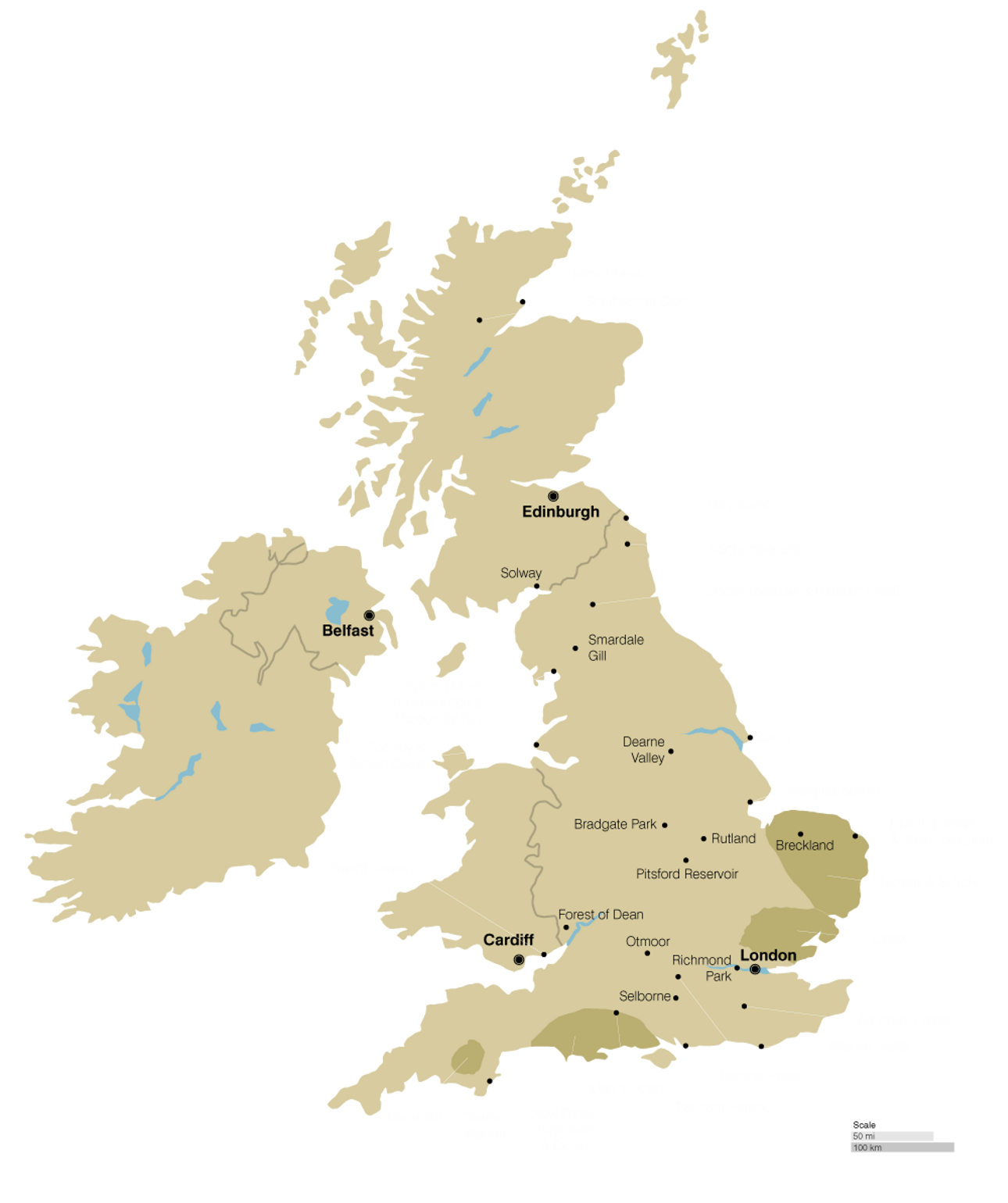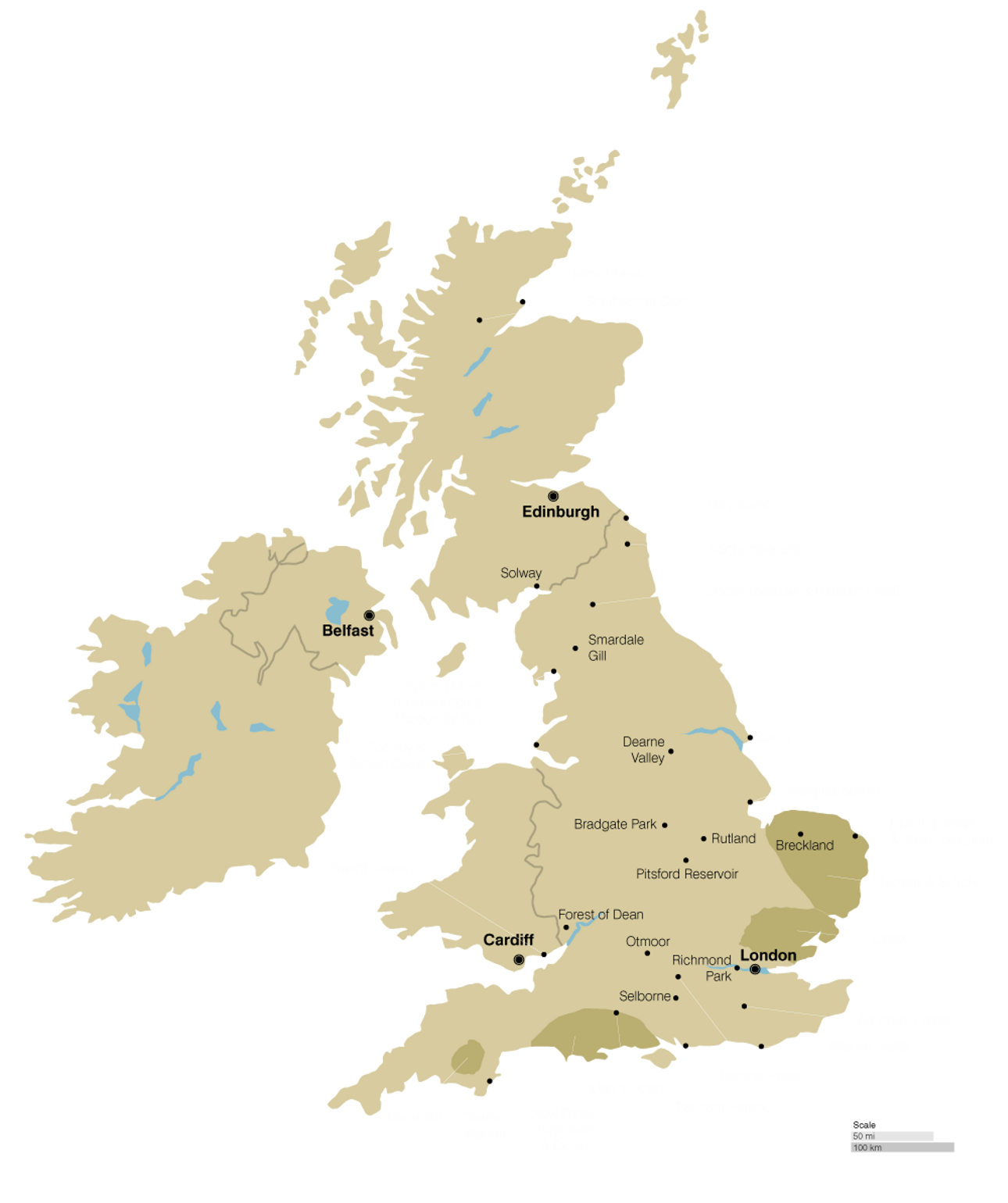 Tailormade United Kingdom
Tailormade
|
Tour Code: TGBR
Create your own Tailormade holiday in the United Kingdom with dates and an itinerary to suit you.
When to Visit
| | | | | | | | | | | | |
| --- | --- | --- | --- | --- | --- | --- | --- | --- | --- | --- | --- |
| J | F | M | A | M | J | J | A | S | O | N | D |
| YY | YY | YY | YY | YY | YY | YY | YY | YY | YY | YY | YY |
SAMPLE HOLIDAY: The Forest of Dean
4 days from £595 (Land Only)
A 3-day break focusing on the birdlife and other natural history of the Forest of Dean.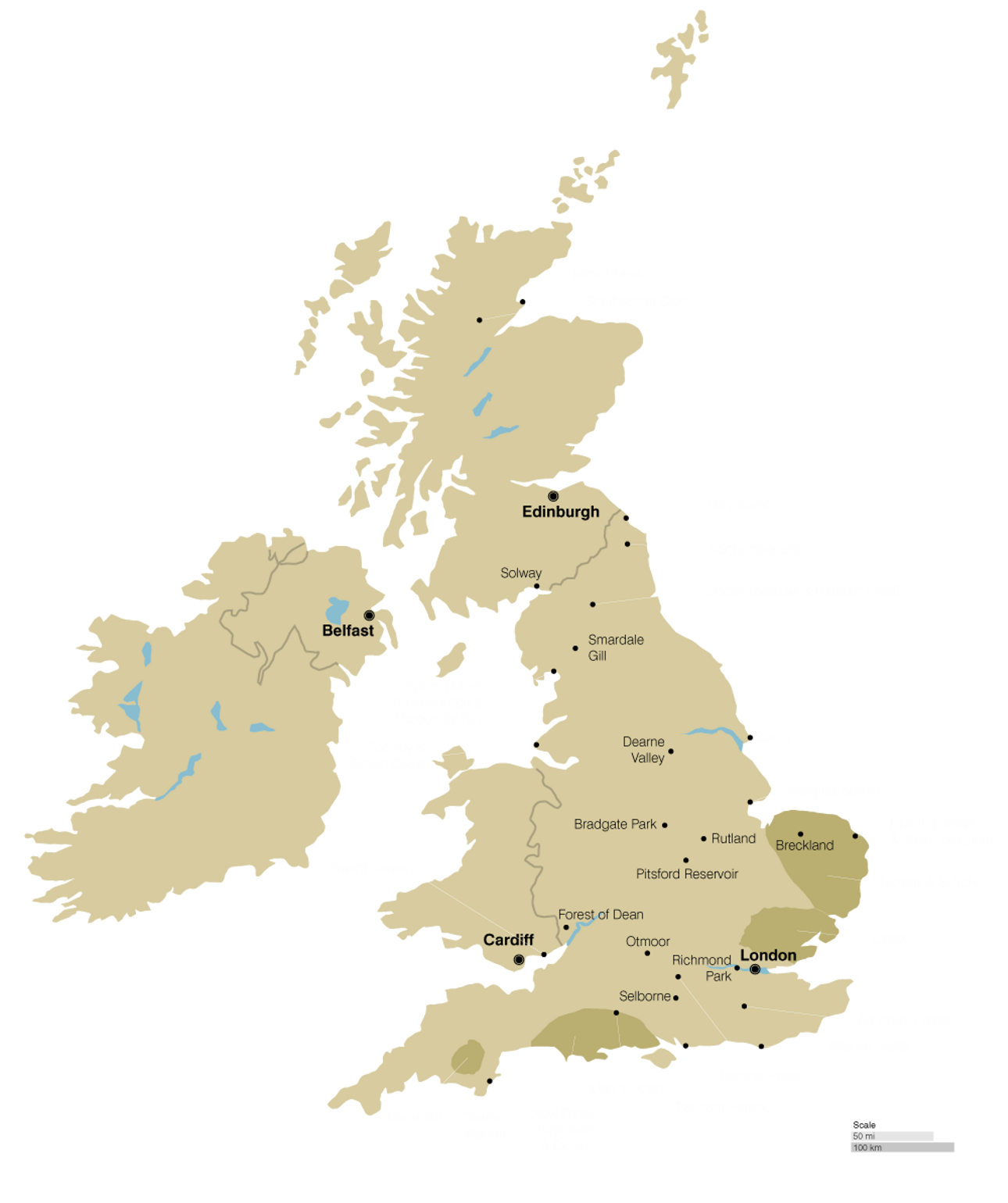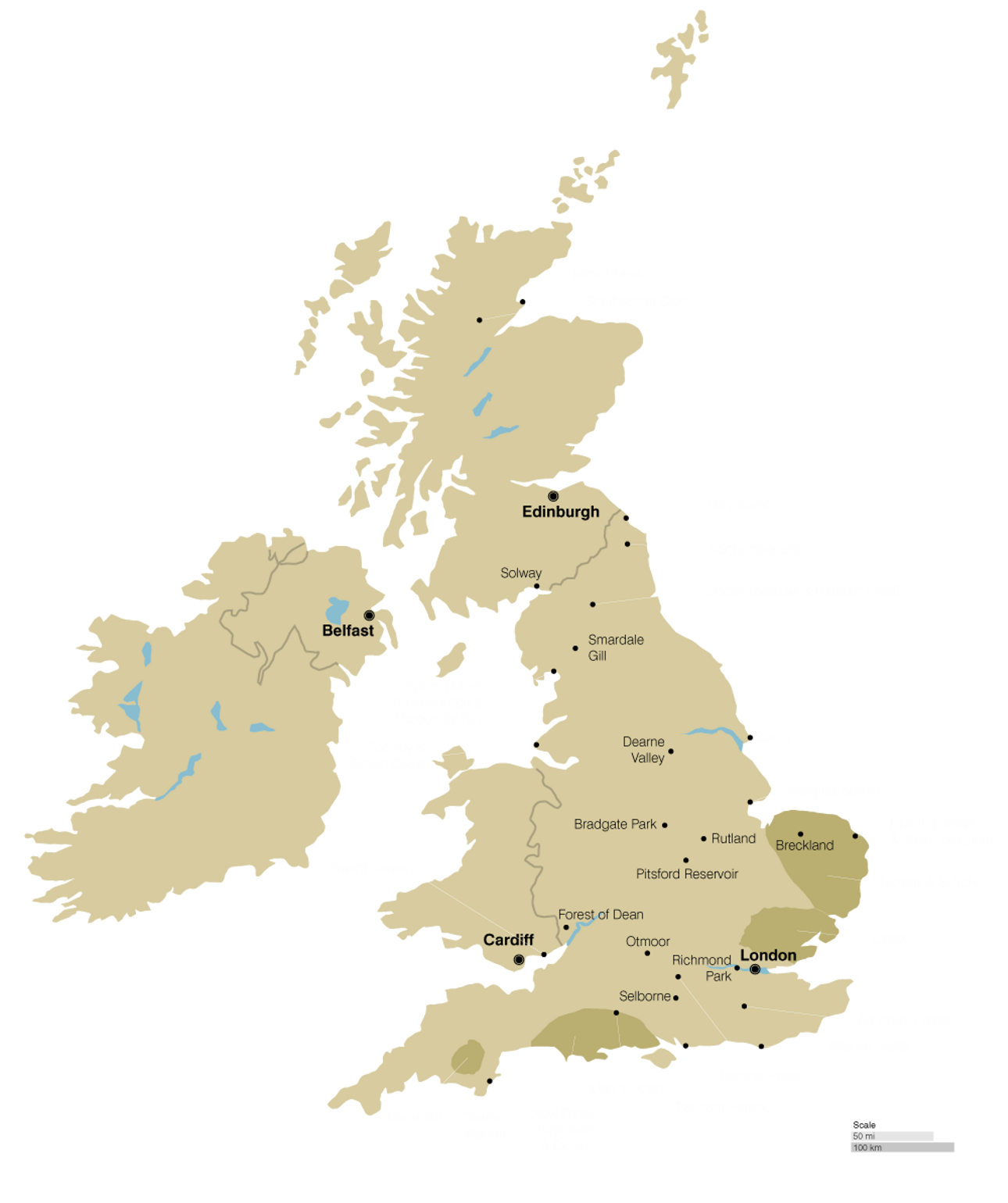 Summary
From the Scilly Isles to the Outer Hebrides and everywhere in-between, the United Kingdom offers a fantastic and varied array of options for a natural history holiday, whether you are looking for a day trip, a weekend break, a week-long tour or a cruise.
In a world where long-haul travel is so easy, we can sometimes forget the wildlife and scenic treasures to be found at home. From the rolling heaths and woodlands of the New Forest National Park to the extensive wetlands that line the north Norfolk coastline, the varied habitats and landscapes of the UK are home to a wealth of exciting wildlife. It is definitely not essential to go abroad when UK wildlife holidays offer such diversity and, with so much on offer within relatively short distances, the UK lends itself perfectly to a Tailormade itinerary. 
Our Destinations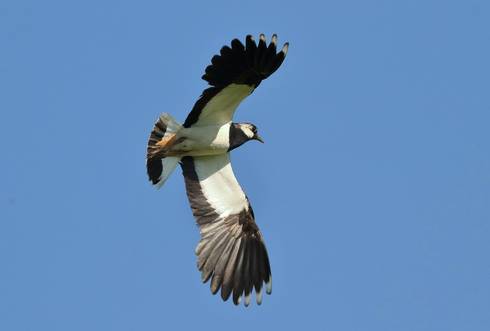 The neighbouring counties of Norfolk and Suffolk offer an endless array of possibilities for the keen naturalist throughout the year. They are undoubtedly two of the UK's premier birding destinations, and include many superb and iconic reserves – as well as a rich variety of other habitats – which can be easily combined into an exciting multi-day tour.
The marshes, wet meadows and woodlands lining Norfolk's northern coastline attract numerous waders, waterfowl, raptors and passerines, including a mouth-watering list of rarities in the spring and autumn! Such well-known birding meccas as Cley, Blakeney Point, Wells Wood, Titchwell and Holme Dunes dot the coast here, whilst the invertebrate-rich mudflats off the RSPB reserve at Snettisham attract vast numbers of migratory and wintering waders. Indeed, if timed for the highest tides of the month, the huge gatherings Knot, Dunlin, Redshank, Grey Plover and Bar-tailed Godwit twisting and turning in the air as the tide rises creates one of the finest wildlife spectacles in the whole of the UK! To the south-east, and just inland, lie the Norfolk Broads, one of the region's most extensive wetlands which offers great wildlife spectacles at any time. Here, the wet fields, woodlands, extensive reedbeds and open water attract an array of sought-after species, from breeding Common Cranes, Bitterns and Marsh Harrier in the spring, to Swallowtail butterfly in August and mixed roosts of raptors in the winter. Finally, Norfolk's dry centre is dominated by the heathland and mixed woodlands of The Brecks and Thetford Forest, home to Stone Curlew, Honey Buzzard, Red Squirrel and, in the autumn, a dazzling array of mysterious fungi, including the intriguing Earthstar.
The neighbouring county of Suffolk is home to the world-famous RSPB reserve at Minsmere and the nearby Walberswick Marshes and River Blyth. Here breed Avocets, Bearded Tits, Bitterns, Nightjars and Marsh Harriers, whilst numerous waders and passerines pass through in spring and autumn and Rough-legged Buzzard, Waxwing or Great Grey Shrike are all possible at the start and end of the year.  
With these opportunities, and many more besides, Norfolk and Suffolk are an obvious choice for a superb wildlife holiday.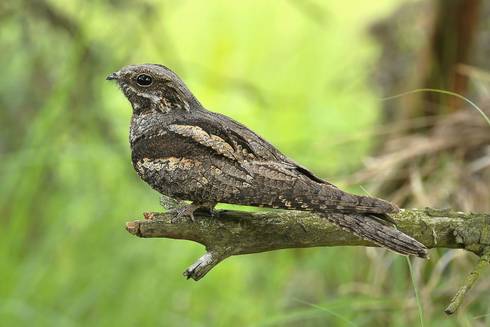 The New Forest National Park, which straddles south-west Hampshire and south-east Dorset, is one of the richest areas in Britain for wildlife. It protects a vast area of rolling lowland heath, ancient forest, wood pasture and damp boggy hollows, covering over 140 square miles. 'The Forest', as it is known locally, was designated a 'royal forest' in 1079 by William the Conqueror and later managed under a pastoral system, incorporating ancient grazing rights and periodic controlled burnings of the heathland.  Indeed, it is this age old form of management – which is still practiced today – that has both created and conserved the New Forest's unique ecological richness and diversity. Breeding birds include Honey Buzzard, Goshawk, Nightjar, Dartford Warbler, Woodlark, Firecrest and Wood Warbler, whilst Hawfinch are easier to see in the winter and are often joined by Brambling, plus the occasional Hen Harrier and Great Grey Shrike.  The dry heathlands also support an array of other highlights including various fungi and all six species of UK reptile. Colourful carpets of wildflowers can be enjoyed in the spring, attracting an exciting variety of butterflies and other insects. The New Forest is also one of the UK's premier sites for dragonflies.
A visit to the New Forest can be easily combined and enhanced with time on the coast at Lymington and Keyhaven Marshes, which edge the Solent. Here, the mudflats, salt marshes, shingle banks, grazing marshes and saline lagoons, attract an exciting range of migrant birds, alongside rare and specialist plants and insects. The sea wall offers breathtaking views across to Hurst Castle and the Isle of Wight beyond, whilst on the adjacent mudflats an exciting assortment of waders and other waterbirds can be observed. Species to look out for include Slavonian Grebe, Spoonbill, Spotted Redshank, Ruff, Black-tailed Godwit and wintering flocks of Brent Geese. During migration Wheatear, Whinchat, Yellow Wagtail are regular whilst in September and October the reserve always seems to attract at least one rare American wader which in the past have included Pectoral, Buff-breasted and White-rumped Sandpipers. Botanists, too, are well catered for; the salty mud here is favoured by such interesting species as Yellow-horned Poppy, Sea Campion and Sea Aster.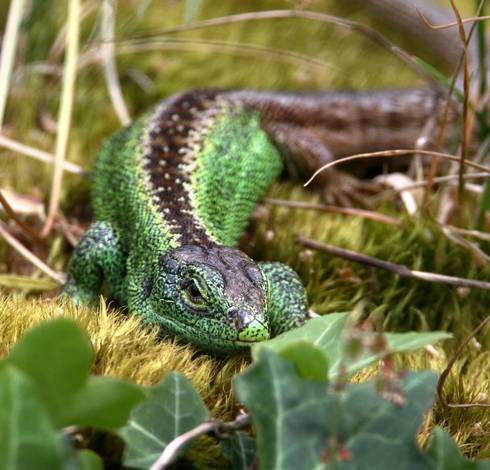 From the rugged Jurassic Coast, with its 185 million-year-old history, to the rolling countryside and heathlands of its interior, Dorset is one of Britain's most scenic and wildlife-rich counties. With its enviable variety of special habitats supporting a diverse array of species, opportunities for the keen naturalist abound. Along the coast (Durlston Cliffs is a particular favourite) raptors, seabirds and Ravens breed. At the RSPB Arne Reserve the UK's rarest reptiles, the Sand Lizard and Smooth Snake, can often be seen on a sunny day, alongside heathland specialists such as Dartford Warbler and churring Nightjars. Radipole Lake, in the west of the county, offers chances of Marsh Harrier, as well as numerous breeding warblers including Cetti's Warbler; its explosive song often giving its location away. At Lodmoor, the south-west's largest breeding colony of Common Terns can be found – quite a spectacle! As night falls one of the UK's iconic mammals, the European Badger, can be viewed from a hide. The wonderful Portland Bird Observatory is particularly well-placed to enjoy the south coast migration, with Firecrests, Black Redstarts, Ring Ouzels or perhaps even a Yellow-browed Warbler all possible, amongst a plethora of other species all heading to Europe and beyond.
The Jurassic Coast, a World Heritage Site, tells the story of the region's 185 million year history. Here lie clues to a natural history of a past world, from Ammonites to Belemnites, sea dragons to dinosaurs. Kimmeridge Bay offers exciting opportunities to explore some of the coast's aquatic life, with several species of sea anemones, worms, crabs, molluscs, fish and colourful seaweeds all possible in the shallow rockpools, and cruises into Lyme Bay often produce such delights as White-beaked and other dolphins, a good diversity of seabirds including skuas, petrels, terns, shearwaters, Guillemot, Common Scoter, Sandwich Tern, Fulmar and European Storm-petrel, with Sunfish and Basking Sharks also a possibility.
A natural history tour of Dorset ties in well with a visit to the Martin Down National Nature Reserve, located just inside Hampshire, south-west of Salisbury. This 355-hectare reserve's mosaic of chalk grassland, scrub and woodland supports a wide variety of plants, farmland birds, vibrant downland butterflies and other invertebrates and is widely touted as one of Hampshire's premier wildlife sites. During the summer months, one might hope to see such specialities as  Dark Green Fritillary, White Admiral, Chalk-hill Blue, Adonis Blue, Corn Bunting, Grey Partridge, Turtle Dove, Hobby, Dwarf Sedge, Frog Orchid, Bastard Toadflax and Lesser Centaury. A further bonus will be the rich archaeology that includes the prominent neolithic Borkerley Ditch.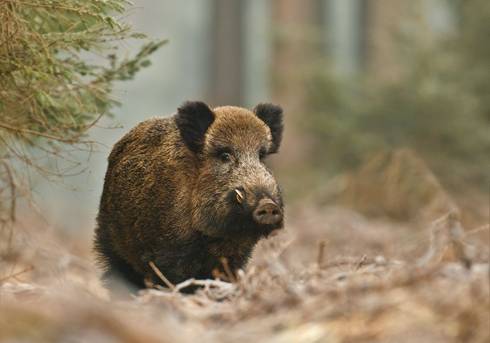 Situated in west Gloucestershire, the Forest of Dean is England's second largest expanse of ancient woodland. A magnificent mix of Oak, Beech, Hornbeam and other species covers an area of over 100 square kilometres and is home to an exciting variety of birds, rare butterflies, mammals and other wildlife. There is much to see here at any time of year.
The forest supports a special array of birdlife at any time of year. Winter and early spring offer flocks of chattering Siskin, Redpoll and Brambling, together with the stars of the forest – Crossbill and Hawfinch – with Great Grey Shrike even possible in open glades. A nearby lake offers sightings of Mandarin Duck and Goosander, with Dippers bobbing in the rivers.  From March, the forest's healthy population of Goshawks can be seen displaying high above their territories, and Peregrines also breed nearby, with breeding Firecrest an exciting recent record for the forest. Pied and Spotted Flycatchers, Redstarts and Wood Warblers are some of the stars of early summer, alongside the sound of churring Nightjars at dusk from forest clearings.
The forest's mammalian residents are equally enthralling, and an exhilarating evening can be spent in the forest after dark, in search of some intriguing and impressive occupants – Wild Boar, Fallow Deer and Red Fox are also possible, and Badgers can be viewed feeding on peanuts near to a local sett, alongside a very special species – the Hazel Dormouse. A great deal of luck would be required for sightings of this elusive species, but nest boxes can be carefully checked during the summer months with the help of a local conservationist and a fortunate few may be richly rewarded. The area is also superb for dragonflies and butterflies, with spring and early summer being particularly productive, and glow worms can be found reliably towards the end of June.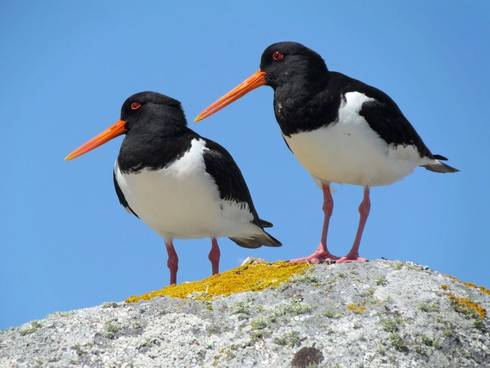 Lancashire's RSPB Leighton Moss reserve, Arnside Knott and nearby Morecambe Bay make a winning combination for an exciting natural history tour. Morecambe Bay, with its expansive mudflats and adjacent saltmarshes, is one of the most important intertidal wetlands in the whole of Europe, attracting hundreds of thousands of waders annually, especially in the autumn and winter. Curlew, Oystercatcher, Redshank, Knot, Black-tailed Godwit and Dunlin are common, whilst in the autumn, less regular species such as Ruff, Spotted Redshank, Curlew Sandpiper and Little Stint can often be found too. If visiting the area in early to mid-summer, a nearby reserve offers a good chance of finding flowering orchids and possibly even the rare High Brown Fritillary. Visitors to Leighton Moss will be on the lookout for such species as Marsh Harrier, Bearded Tit, Avocet, various warblers and, if fortunate, perhaps Great Egret or Bittern. In the summer, butterflies and dragonflies are well represented too. Arnside Knott offers a very different habitat and stunning views over southern Cumbria, the Kent Estuary and the idyllic town of Arnside. The limestone landscape of the Knott supports an equally enthralling diversity of species. In the open grassland one might hope to come across such delights as Goldilocks Buttercup, Betony and Lesser Butterfly Orchid, with butterflies also abundant, including (depending on the month) Pearl-bordered Fritillary, High Brown Fritillary and Purple Hairstreak. There is an enjoyable 6-8 mile circular walk around the area, whilst the nearby Warton Crag supports roosting Peregrine Falcons, with Osprey and the rare White-faced Darter dragonfly often seen at Foulshaw Moss.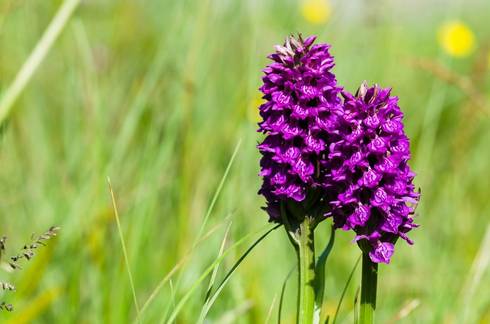 The beautiful and unique North Pennines are often referred to as the 'backbone of England'. From upland hay meadows and juniper woods to limestone grassland, blanket bogs and the tumbling River Tees, the variety of habitats here attract an array of intriguing wildlife and are also a botanist's paradise. At the headwaters of the River Tees one will hope to see such delights as Lapwing, Snipe, Oystercatcher, Redshank and Curlew, with the handsome Golden Plover also breeding in the area. Wheateaters are abundant, and the iconic 'chack chack' of the Ring Ouzel can be heard from the juniper bushes. Black Grouse feed in the colourful hay meadows and Peregrine, Kestrel and the occasional Short-eared Owl are also to be seen. Botanical highlights may include such rare arctic and alpine flowers as Alpine Bistort, Mountain Pansy and Northern Marsh Orchid, with Sphagnum Mosses and insect-devouring sundews and butterworts resident in the poorer soils of the peat bogs.
An exploration of the North Pennines Area of Outstanding Natural Beauty combines well with a visit to the spectacular central portion of Hadrian's Wall. A walk along the ridge beside the wall offers stunning views of the surrounding history-steeped borderlands, with many birds typical of such wild habitats easily enjoyed. A visit timed in October will give chances for views of the dramatic annual salmon run up the fast-flowing River Tyne at Hexham. The salmon have to negotiate the weir at Hexham bridge, offering wonderful opportunities to see them battling against the current and leaping up the tumbling waters. Those interested in history might like to visit the most famous of Hadrian's Forts – Housesteads – to learn more about the fascinating history of the Roman Legions, or to visit the iconic 'Sycamore Gap' of Robin Hood fame.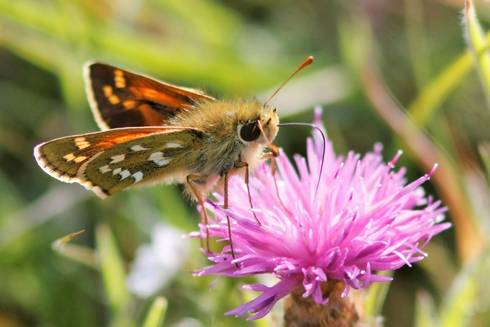 Situated just inside the eastern boundary of the South Downs National Park, the chalk headland of Beachy Head is a wonderful area to explore at any time of year. The chalk grasslands are a haven for butterflies throughout the spring and summer months, with Clouded Yellows, Chalk Hill Blues, Silver-spotted Skippers and many more present, taking advantage of vibrant blankets of wildflowers. Reptiles, too, are well represented, including Adder, Grass Snake and Slow Worm. The clifftops are remarkably diverse botanically, with such species as Bastard Toadflax, Birds'-foot Trefoil, Salad Burnet, Squinancywort and Round-headed Campion amongst some of the species to be found. Beachy Head is perhaps most well-known as a superb site to view the autumn migration. Here, a vast array of species take their last opportunity to build up their fat reserves before embarking on their long journey across the English Channel and onwards to their wintering grounds. The dense and vegetated valleys, hollows and small woodlands can hold a significant number of warblers, chats and flycatchers, whilst over the years a long list of exciting rarities have also been found, with Wryneck, Melodious Warbler and Ortolan Bunting to name but a few! Birds-of-prey, too, are numerous at this time of year, with Honey Buzzard, Osprey, Marsh Harrier and Hobby all possible.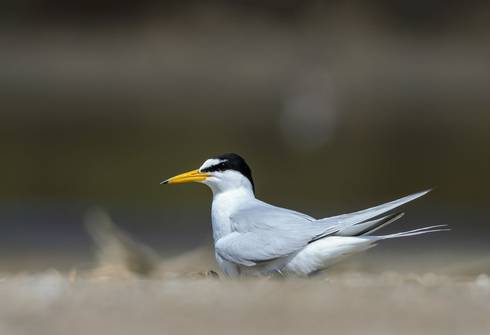 Nestled along the scenic Sussex coastline, the RSPB reserve of Pagham Harbour is one of the best birdwatching locations on the south coast. Its matrix of habitats includes willow and gorse scrub, reedbeds, shingle beaches, grazing marsh, pools, ditches, scrapes, intertidal saltmarsh and mudflats, estuary and, of course, the sea, and supports an array of avifauna, from passerines and birds of prey to waders, wildfowl, terns and migratory birds, as well as an array of other exciting wildlife. There is something to excite the keen naturalist at any time of year.
During the warm summer months, one can observe Lapwings feeding on the scrapes at Ferry and Breach Pools, and delight at the sight of 'Tern Island'. Here, Common, Sandwich and Little Terns all nest, alongside Black-headed Gulls, and one can spend many a happy hour watching these elegant birds diving into the water to catch fish, returning to the chattering colony to feed their chicks. Summer is also an excellent time for insects; butterflies to look out for include Common Blue and Gatekeeper, whilst Cinnabar and Six-spot Burnet moths feed along the hedgerows, and the pools attract a plethora of dragonflies. Autumn brings passage waders including Black-tailed Godwits, Common, Green and Curlew Sandpipers, Greenshanks, Spotted Redshanks and Little Stints to the pools and scrapes, whilst Common, Sandwich and Little Terns linger on in the harbour after breeding. The surrounding bushes and fences hold migrant flycatchers, Redstarts, warblers, Whinchats, Pied Flycatchers and Wheatears, and Osprey, Wryneck and even Honey Buzzard can make an appearance. Offshore may provide the chance of passing skuas and perhaps an early-returning Slavonian Grebe. Large flocks of Brent Goose feed on the saltmarshes and graze the surrounding fields during the winter months, arriving from October and remaining into spring, before returning to their Arctic breeding grounds. Come spring, smaller migrants begin to arrive, including Chiffchaffs, Sedge, Reed and Willow Warblers and Blackcaps. The Harbour's resident Water Vole population becomes more active, wildflowers begin to bloom, and reptiles – including Adder and Common Lizard – emerge from hibernation.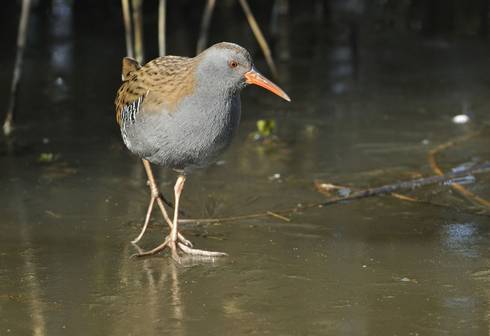 The RSPB's Otmoor reserve sits just outside the city of Oxford, but feels like another world entirely from the bustling streets. The reserve represents one of the UK's largest inland wetland complexes, and its matrix of habitats, which includes wet grassland, reedbed, scrub and blackthorn-dominated hedgerows, supports an outstanding array of wildlife. The expanse of wet grassland, fed by ditches and criss-crossed with scrapes and other water features, offers perfect opportunities for waders and waterfowl, which frequent the site in numbers of national importantance. Over 100 pairs of Lapwing, Redshank and Snipe all breed here, and Common Tern, Reed Warbler, Water Rail, Grey Heron, Bittern, Marsh Harrier and Cetti's Warbler can be found breeding in the surrounding reedbeds which cover an area of approximately 22 hectares. Over 4,000 birds regularly overwinter in the reserve, including such delights as Golden Plover, Lapwing, Wigeon, Pintail, Teal and Shoveller. The winter months are also an excellent time to observe Redwing and Fieldfare foraging for juicy berries along the hedgerows, with Short-eared and Barn Owls hunting silently across the meadows. Those who visit the reserve in the spring and summer months should spend some time wandering along the nine miles of hedges found on the reserve; here, both Black and Brown Hairstreak butterflies feed and lay their eggs, attracted by early growth blackthorn. At this time of year, Grass Snakes and Common Lizards are also commonly observed, basking in the sunshine, and carpets of vibrant wildflowers can be enjoyed across the wetland meadows, where they have begun to recolonise in recent years.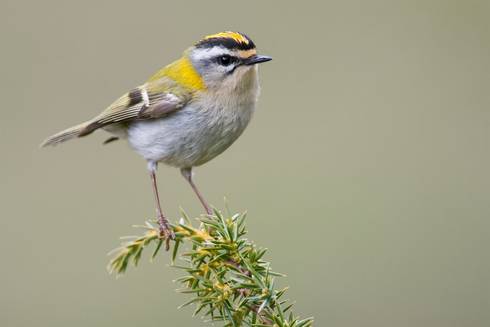 Selborne is synonymous with the grandfather of modern natural history, Gilbert White, who was curate here in the 18th Century, and both the charming village and surrounding landscapes are virtually unchanged since his time. The area offers an array of wildlife-rich habitats, including Beech woodland, farmland and chalk grassland, which support a plethora of wildlife and hold interest at any time of year.
Managed by the National Trust, Selborne Common, to the west of the village, comprises mixed beech, oak and ash-dominated woodland interspersed with Hawthorn scrub, sunny glades and open grasslands, with wildflowers including Yellow Archangel, Wood Anemone and Wood Spurge, alongside such highlights as Bird's-nest Orchid and Green-flowered and Violet Helleborine. Selbourne Hanger is a wonderful beech-dominated woodland; here, the famous Zig Zag and Bostal paths take in the serene woodland as they climb to the top of the hanger, where one can enjoy breath-taking views across the surrounding countryside to the Weald and the Downs of Hampshire, Surrey and Sussex. The 20 hectare reserve of Noar Hill, located to the south of the village and managed by the Wildlife Trust, offers another wonderful option to visitors of Selborne, and is particularly well-renowned for its carpets of chalk downland wildflowers in spring and summer, which include both Juniper and an exciting array of orchid species, as well as breeding Turtle Doves.
Butterflies across these sites include the Duke of Burgundy, Silver-washed Fritillary, Brown Hairstreak, Chalkhill Blue, Grizzled Skipper and Purple Emperor, and birding highlights include Sparrowhawk, Tawny Owl, Green and Great Spotted Woodpecker, Blackcap, Nuthatch and Treecreeper, with Firecrest making an occasional appearance, and such birds-of-prey as Buzzard, Red Kite and Hobby often seen soaring overhead. Those keen to see Wood Warblers should make time to visit the Common, and glow-worms can occasionally be seen twinkling in the grassland at Noar Hill on summers evenings. The iconic and supremely endearing Hazel Dormouse has also been recorded in the area, although sightings of this shy and nocturnal species are unlikely without expert assistance.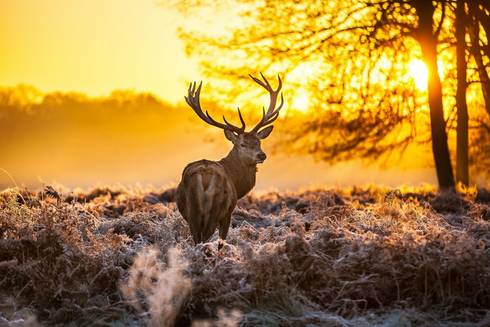 The wood-pasture landscapes of Richmond Park, in the London borough of Richmond-upon-Thames, has been protected for hundreds of years, firstly as a royal deer hunting preserve, and now as a national nature reserve and one of London's most iconic and biodiverse green spaces. The largest of London's royal parks, today its 2,500 acres are home to countless ancient trees, as well as a wealth of other wildlife including herds of Red and Fallow Deer. Birdlife includes breeders such as Skylark, Whitethroat, Reed Bunting and Grey Wagtail, alongside a variety of other common woodland and wetland species, whilst Kestrel, Hobby, Red Kite, Buzzard and Peregrine are all possible soaring overhead. Butterflies and beetles are well represented here too, and a sunny summer's evening could see Stag Beetles on the wing. Richmond Park has a thriving population of Little Owls, and as dusk approaches there is an excellent chance of seeing this endearing species. The park also includes many buildings of historic and architectural significance, including White Lodge, now home to the Royal Ballet School.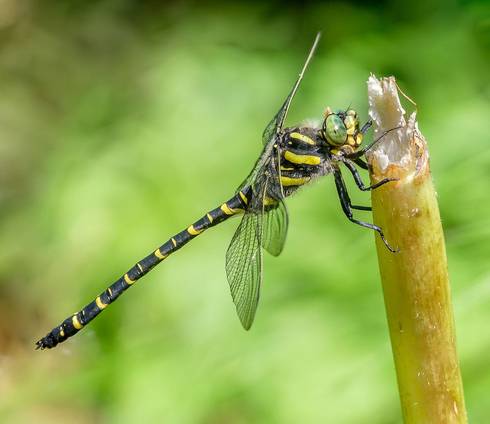 Pamber Forest comprises over 800 acres of ancient forest on the Hampshire/Berkshire border. Situated adjacent to an area of the biodiverse Thames Basin Heaths, a rich mosaic of habitats results, including ancient oak woodland, coppice and open lowland heathland supporting an enthralling array of wildlife including many rarities, with birds, butterflies and dragonflies key highlights, as well as all six of the UK's native reptile species. Stonechat, Woodlark, Nightjar and Dartford Warbler all breed here, and Graylings and Ruddy Darters can also be seen. The area comes alive in spring, with migrants such as Blackcap and Garden Warblers singing and carpets of wildflowers underfoot. Butterflies common to the area include Silver-washed Fritillary, Purple Hairstreak, White Admiral and Purple Emperor, and dragonflies dart around wetter areas, with large hawkers such as Brown and Southern commonly seen, and the Golden-ringed Dragonfly a real speciality. The heathland and mill pond at Benyon's Enclosure are particularly rich in wildlife, and the ruins of the Roman town of Clavella at Silchester, whose walls still dominate the local farmland, offer historic interest.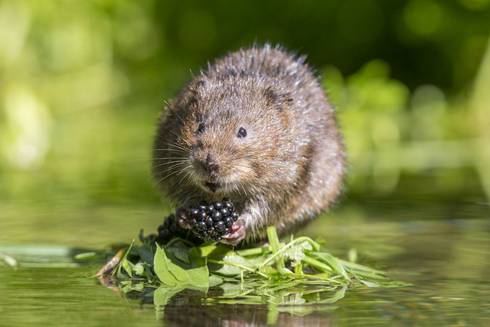 The vast Gwent Levels of South-east Wales hold a fascinating geologic history. The Levels represent a distinctive topography of low-lying coastal plain, extending up the Severn Estuary, which was formed by glacial meltwater during periods of ice sheet melt. The wetland habitats along the Gwent coast now support a superb assemblage of wildlife, including many resident and migrant birds.
Each September one can watch the many waders returning from the Arctic at the Newport Wetlands National Nature Reserve. Species here can include such delights as Redshank, Lapwing, Dunlin and Black-tailed Godwit, with Avocets, Greenshank, Snipe, Knot and – with a bit of luck - Little Stint and Curlew Sandpiper also possible. The reserve also contains one of the finest reedbeds in Wales, where both Bittern and Bearded Tit breed in the spring. Naturists may also enjoy spending time in a different, lesser-visited area of the Levels, discovering the traditional meadows that lie between the network of drainage "reens", many of which date from medieval times. Little Egrets breed here and a Glossy Ibis has even taken up residency recently!
Attributable to the number and range of watercourses that run through the area, the Levels also support one of the most diverse range of aquatic invertebrates in the country, alongside a superb array of plants to delight the keen botanist. After an absence of many years, the iconic Water Vole was successfully reintroduced to the area in 2012, at Magor Marsh Nature Reserve, and the population has since spread west across the Levels via the network of waterways.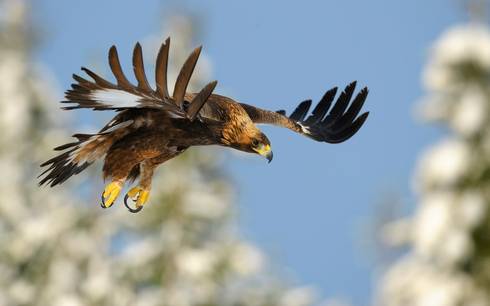 The open, upland wilderness habitats of this unspoilt Highland glen offer chances of some spectacular wildlife, set to a breath-taking backdrop. Contrasting habitats occur here, from the heather-rich mountains in the western extent of the area, to the densely wooded banks of the River Conon to the east. Red Deer, Red Squirrel, Polecat, Golden Eagles, Red Kite, Osprey, Siskin, Tree-creeper and perhaps even Ring Ouzel and Merlin are highlights. Strathconon is often referred to as the 'glen for all seasons', and rightly so. During the spring and summer months, the glen erupts with a spectacular carpet of wildflowers, including carnivorous sundews and butterworts. As the summer progresses, Red Stags in velvet will slowly shed; by August, their magnificent antlers will be revealed, ready for the enthralling and exhilarating rutting season. Into September, Meadow Pipits can be seen massing on the strath floor, ready for migration; a sight to truly delight the naturalist.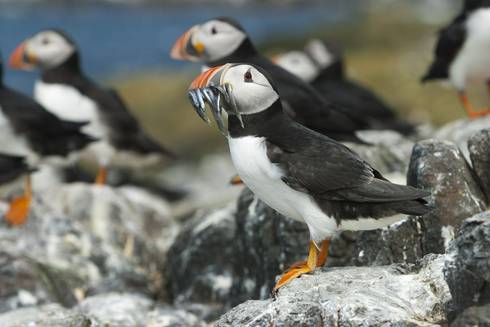 With mile upon mile of long sandy beaches, big skies, wild landscapes, picturesque castles and moody cloud formations the Northumberland coast, and its collection of offshore islands, is simply spectacular, delighting naturalists and photographers alike. Large numbers of nesting Arctic, Roseate and Little Terns, ever-photogenic Puffins and myriad nesting seabirds including Shags, Fulmars, Guillemots, Razorbills and Kittiwakes are just a few of the attractions awaiting visitors to the region, with many migrant specialties passing through in autumn and spring. The dramatic fells and valleys of the Cheviot Hills, too, offer an enticing selection of upland birds, including Red Grouse, Dipper, Grey Wagtail and Raven, alongside a window into Northumberland's past, with ancient castles dotting the landscape and the impressive monastery on Holy Island.  The legendary and world-renowned Farne Islands are ranked amongst the greatest seabird islands in Europe. Here, colonies of Arctic and Sandwich Terns present scenes of constant activity and noise, Guillemots, Shags and Kittiwakes line cliff ledges and Puffins play out their role as court jesters. A day on the Farne Islands is a truly magical experience and, as well as the principal performers, there is also an impressive supporting cast including rafts of handsome Eiders and large numbers of Atlantic Grey Seals.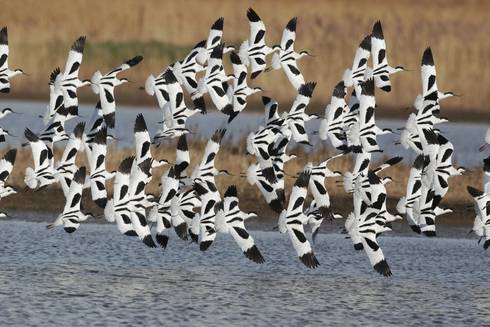 From birds to botany, galls to geology, a visit to the Colne Estuary and surrounding areas will lift the lid on the sometimes surprising 'wild side' of Essex, and is the perfect area for the all-round naturalist to discover. This 2,915 hectare area holds numerous environmental designations, and rightly so. The site's collection of habitats includes saltmarsh, shingle spits, mud flats and historic gravel pits, and is of international importance for an array of avifauna including Little Tern and overwintering Brent Goose, Avocet and Black-tailed Godwit. Its assemblages of plants and invertebrates are also impressive, with species of note including Golden Samphire and Shrubby Seabblite. Along the Wivenhoe waterfront, an array of rare, scarce and unusual plants include Jersey Cudweed and Four-leaved Allseed; both recent colonisers. During the autumn months in particular, a visit to the salt marshes is enticing, with several species of Glasswort and late flowering Sea Aster and Golden Samphire providing a late flush of colour and attracting many butterflies as well as the rare Sea Aster Mining-bee, whilst the reedbeds and grazing marshes provide opportunities for birds such as Cetti's Warbler. Striking inland onto the gravel ridge of the 'Essex Alps', there are many more interesting plants to find, including the local speciality Lesser Calamint, alongside an array of birds including chats, warblers and thrushes. In late summer, and into autumn, the area is also especially good for fungi, with such delights as coral fungi and brackets, Fly Agaric and earth-tongue. Cockaynes Wood Nature Reserve is also a fantastic location to visit; an exceptional example of 'life after gravel', now a reserve with shallow ponds for water birds and dragonflies, and the nearby Wivenhoe's King George V field offers some magnificent trees, especially Holm Oaks.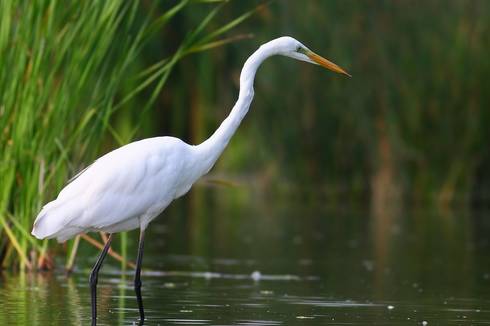 Built in 1955 to supply Northamptonshire with water, the pristine and tranquil Pitsford Reservoir has long been recognised as one of the best birdwatching sites in the region. Recognised as a Site of Special Scientific Interest for its importance for passage and wintering waterfowl, the reserve also supports a fantastic array of other wildlife including many butterflies, dragonflies and moths, with a small colony of the locally uncommon Essex Skipper recorded on site. Over winter, areas of shallow water created from the reservoir's four inlet streams offer excellent feeding and sheltering opportunities for the many wildfowl. As water levels recede in the spring and summer months, invertebrate-rich mud is revealed, providing further feasts. These mudflats are quickly colonised by unusual plants to delight the keen botanist, including Golden Dock, Orange Foxtail and Mudwort, with Celery-leaved Buttercup and Water Mint attracting an array of winged insects. Mammals on site include European Badger, Brown Hare and the endearing Harvest Mouse, all taking advantage of the range of undisturbed habitats present.
Large, modern hides dotted around the reserve make for easy and comfortable viewing of the birds, which include rafts of Gadwall and Tufted Ducks, with smaller numbers of Pochard and Teal, Shoveler and sometimes Red-crested Pochard, alongside Grey Heron, Great Cormorant, gulls  (often including Yellow-legged Gull), Little Egret and, during the autumn, Great White Egret. Over 10,000 birds overwinter at the reserve, with such delights as Gigeon, Gadwall, Pintail and Teal present in high numbers. Great Crested Grebe, Little Grebe, Grey Heron and Goldcrest are amongst the over 40 species of bird to breed on site. The scrub and woodland compartments are the feeding areas for good numbers of Marsh Tits, warblers, Goldcrests and Treecreepers depending on the season, with huge numbers of migrant songbirds present in spring, and raptors on show are likely to include Red Kite, Common Buzzard, Hobby and Sparrowhawk, with Osprey a possibility.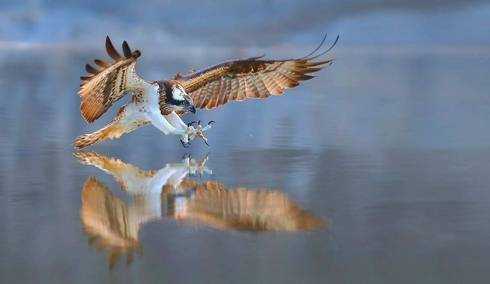 Widely regarded as one of the UK's best nature reserves and the annual home of the world-renowned 'Birdfair', Rutland Water is a must visit destination for keen birders and generalists alike. This internationally important site supports a vast array of birds, and is also home to the exciting Rutland Osprey Project. These magnificent creatures can be seen at their nest site on Lyndon Nature Reserve, soaring over the water and diving to catch fish – a most memorable sight!
There is much to see here at any time of year. Spring sees carpets of vibrant bluebells and the arrival of migrants such as Sand Martin, Black-necked and Slavonian Grebes. The songs of Wren, Chiffchaff, Song Thrush and Willow Warbler, together with the drumming of woodpeckers, echo through the cool air alongside the first Reed and Sedge Warblers. Great Crested Grebes begin to enact their intriguing dance before breeding on the reserve, and Hobby and tern which will begin to appear alongside occasional waders such as godwits, Spotted Redshank and Green Sandpiper. The arrival of warmer weather in May brings Nightingale song and perhaps the purring of a Turtledove, occasionally interspersed by the call of a Cuckoo. There is much breeding activity across the reserve at this time of year, including Osprey and a good number of waders such as Dunlin, Avocet, Turnstone and godwit, not forgetting the magnificent Garganey. Summer is also an excellent time to take advantage of the reserve's relaxing and informative 'Osprey Cruise'. Later in the summer one can catch the southern migration, with an array of godwits, Green Sandpipers, Little and Temminck's Stint, Curlew and sometimes Spoonbills on passage.  As summer transitions to autumn, tits and finches feast on the array of fruits offered up by the hedgerows and migrants including Redstart, Whinchat, Wheatears and Barred Warblers arrive, alongside thousands of passage and overwintering wildfowl. Come winter, tens of thousands of wildfowl can be seen, including up to 25,000 ducks, geese and swans interspersed by many other species; a truly impressive spectacle, with Smew a particular highlight, alongside Bearded Tit, Bittern, Snow Bunting and even European Otter.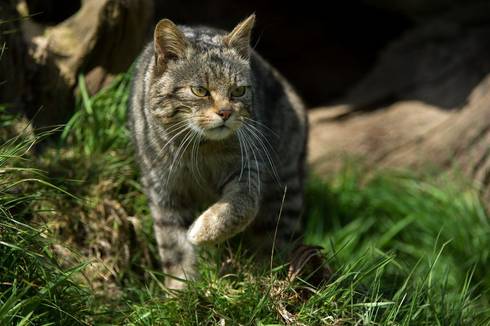 A true conservationist's paradise, the Alladale Wilderness Reserve was created with the intention of reintroducing native wildlife to restore this unique part of the highlands and is the perfect choice for those looking for a true wilderness adventure. Activities include visits to a Scottish Wildcat Breeding Centre, a Red Squirrel relocation experience, visiting Golden Eagle and Dotterel breeding sites, a Pine Marten hide, and visits to a Black Grouse Lek. The nearby Comarty Firth is one of the best places in the UK to see Bottlenose Dolphins and full day trips can be arranged to find these graceful cetaceans. Other day trips to the nearby Loch Fleet might reveal Otter, Salmon, Osprey, Harbour Seals, and a whole host of wading birds.
Accommodation
Alladale Lodge
The extensive Alladale Lodge, with 7-ensuite bedrooms, can be hired out exclusively for large families or groups of friends; whilst two other properties on the 23,000-acre reserve cater for 4-10 guests. All properties offer full board and guided activities can be hand-picked as part of your stay.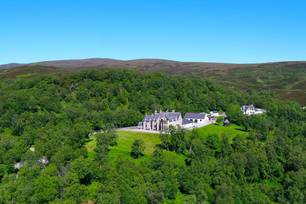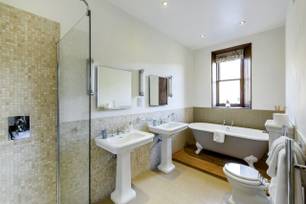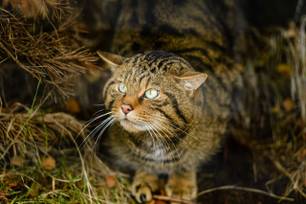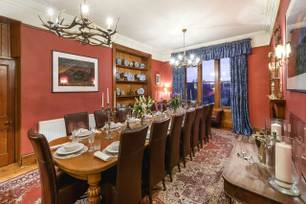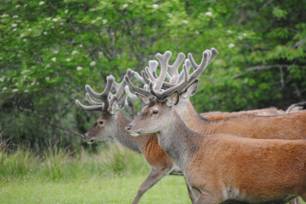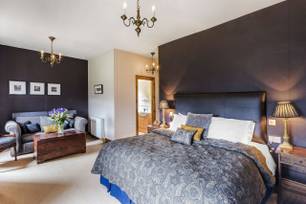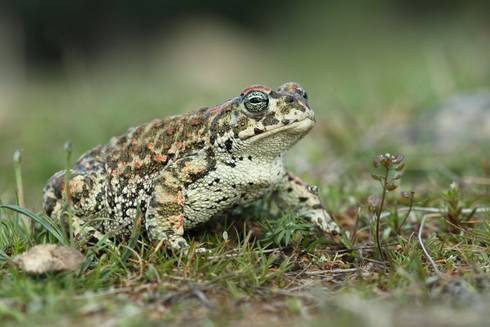 The wild and wonderful Sefton Coast is one of the hidden gems of the north. This Site of Special Scientific Interest stretches approximately 20 kilometres between Liverpool and Southport and comprises a dynamic coastal zone offering an array of different habitats including the largest sand dune system in England, marshes, tidal mudflats and coniferous woodland. An array of wildlife reserves can be enjoyed in the region, supporting some of Britain's rarest and specialist creatures. A walk through the historical asparagus fields of Formby might be rewarded with sightings of a thriving population of Sand Lizard, alongside such botanical joys as Pyramidal Orchid, Seaside Centaury and the nationally scarce Portland Spurge, as well as the elusive Dune Helleborine. The shallow pools and dune slack habitats of Formby's dunes support a breeding population of the rare Natterjack Toad, and visitors in spring might be lucky enough to enjoy the distinctive tones of males as they attempt to attract a mate. The pine woodlands of Formby Point, managed by the National Trust, support a population of one of the UK's most iconic species; the Red Squirrel, and those with an interest in invertebrates will also delight in the many rare species found along the coast, including the Brown Tiger Beetle. At the RSPB's Marshside reserve, Brown Hares mix with Avocets and Shelduck amongst the coastal pools and saltmarsh. The autumn months are a wonderful time to visit the area, with the arrival of over 350,000 birds from the Arctic regions. The coast also incorporates Crosby Beach, the site of Antony Gormley's Another Place art installation, which is certainly worth a visit.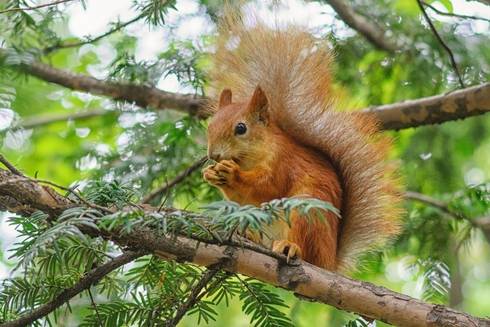 Smardale Gill comprises a beautiful landscape, where industry, heritage and nature merge perfectly. This wonderful Wildlife Trust reserve is designated as a Site of Special Scientific Interest due to the superb diversity of rare species that can be found here, including birds, orchids, butterflies, reptiles and mammals. A walk along the old railway line will take in species-rich limestone grasslands, with botanical treats such as Grass-of-Parnassus, Bird's-eye Primrose, Horseshoe Vetch, Bloody Cranesbill and Greater Butterfly, Frog and Fragrant Orchids, alongside the elusive but beautiful Common Lizard. Here, one should also keep an eye out for Red Kites soaring overhead. Butterflies, too, are plentiful, with Northern Brown Argus and Scotch Argus both found on site, alongside Dark Green Fritillary, Dingy Skipper and Common Blue. Presently, the trail enters the woodland where, with some patience, one has the exciting chance of spotting the UK's native squirrel – the Red Squirrel. Redstart, Wood Warbler and Pied Flycatcher are amongst some of the other delights held by the woodlands in summer, whilst the autumn months see the arrival of Goldfinch, Redwing and Field Fare. Treecreeper, Green Woodpecker and Sparrowhawk can be seen throughout the year. The grand Grade 2 listed Smardale Gill Viaduct runs through the reserve, adding further interest.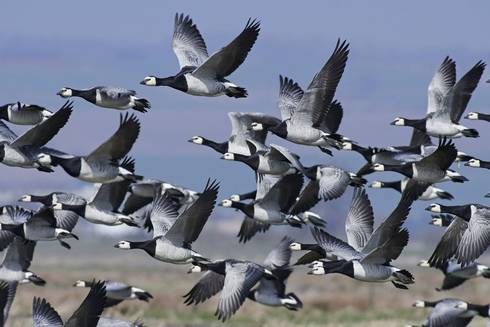 Forming a section of the England/Scotland border, the Solway Firth is a very special estuary. Quintessentially wild and expansive, it offers an exciting opportunity to see the classic vistas of Britain's open and haunting wetlands, together with coastal dunes and raised mires. Barnacle Geese from Svalbard flood here in their thousands in the autumn months – a spectacle of black and white migrating marvels. Whooper Swans, too, flock here for the winter, with Pink-footed Geese, Greenland White-fronted Geese, Wigeon, Teal, Pintail and Shoveler all seeking the wide expanse of flat estuarine habitats. The feeding of the Whooper Swans is a superb spectacle and allows very close views of these beautiful birds. This huge number of waterfowl attracts predators, and Peregrine Falcons are regularly seen with Merlins, Hen Harriers and Short-eared Owls all possible. The wide muddy shores also attract large numbers of waders including godwits, Snipe and numerous plovers. The surrounding hedgerows support Yellowhammers, Reed Buntings and various finches, in turn attracting darting Sparrowhawks, and flocks of Fieldfare and Redwing are common at the feeders in winter. Mammals such as Roe Deer, Stoat and Weasel are often seen and with luck Otter, not uncommon here, can also be encountered. A walk along the edge of the merse (saltmarsh) within the National Nature Reserve is always productive, and a visit to the remains of the historic 13th Century Caerlaverock Castle provides lovely views.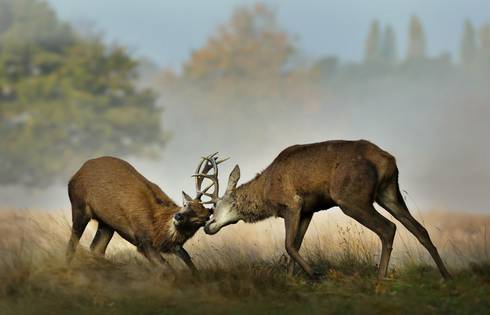 First enclosed as a deer park around 800 years ago, the historic 830 acre Bradgate Park in Leicestershire has much to offer throughout the seasons, including a diverse array of wildlife. The park is dominated by wild, rocky moorland, interspersed with pine and mixed woodland blocks including some beautiful, ancient oaks dating back several hundred years. The Park supports both wild Red and Fallow Deer, with a herd size of approximately 550, and is perhaps most well-known for its annual Red Deer rut in October, which provides one of the best opportunities in the UK to observe and photograph this exciting natural spectacle to a backdrop of vibrant autumnal colours. Spring, too, is a lovely time to visit, with fawns easily viewed, vibrant wildflowers carpeting the ground and breeding birds plentiful. Birding highlights include Yellowhammer, Skylark, Reed Bunting, Rook and Meadow Pipit, with an array of wildfowl attracted to the reservoir and River Lin, which runs through the Lower Park. The park is also steeped in a rich and varied history; one can visit 'Old John', an 18th Century folly at the highest point in the Park and one of the most famous landmarks in Leicestershire, and the adjacent Leicestershire Yeomanry War Memorial, which commemorates those lost in the Boer and World Wars and contains two bronze tablets. The remains of Bradgate House are also present; this was one of the earliest brick-built country houses in England, and the birthplace and childhood home of Lady Jane Grey, famously Queen of England for nine days in 1553, and is now designated as a Scheduled Ancient Monument.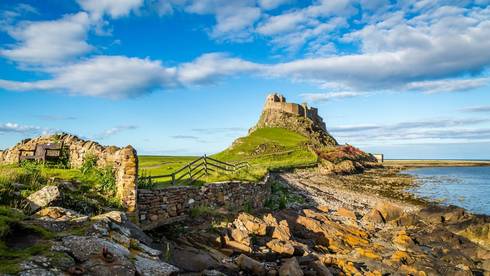 The magical Holy Island is recognised as one of the most important sites for early Christianity in England and sits within Lindisfarne National Nature Reserve, a 3,500 hectare area encompassing dunes, tidal mudflats and saltmarsh. There is much to explore in and around the reserve as well as along the beautiful Northumberland coast, from the impressive castle at the lovely coastal village of Bamburgh and spectacular views out along the causeway to the island, to a unique and spectacular array of wildlife. 11 species of orchid can be found in the marram grass-stabilised dunes, including the Lindisfarne Helleborine, endemic to Holy Island, and Grey and Harbour Seals can often be heard 'signing' from the mudflats. The area, too, is well known for its birding, with much to see throughout the year. The Northumberland coast is an important migration route for arctic breeders moving south, as well as others that choose to overwinter here, taking advantage of the invertebrate-rich mudflats. Autumn and spring months are great times to watch this spectacle, as well as providing chances of rare species on migration. This is the only regular wintering site in the UK for Pale-bellied Brent Goose arriving in September alongside Pink-footed Goose, Wigeon, Grey Plover and Bar-tailed Godwit, amongst a plethora of other species. Many smaller birds on migration can also be found in autumn, particularly along the hawthorn hedges of the Lonnens, and the rocks at Bamburgh are an excellent spot for viewing grebes, divers and sea ducks. During the spring and summer months the reserve is carpeted in beautiful wildflowers, and comes alive with myriad insects, including many beautiful butterflies. From early April to the end of July many birds also breed on the reserve, including Ringed Plover, who's nesting areas are protected.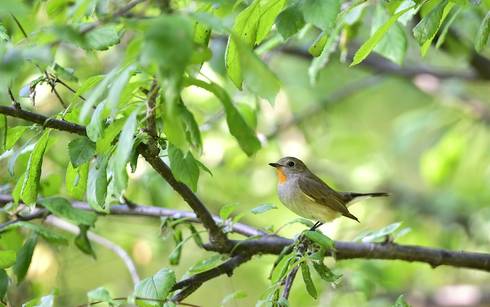 The long distance migration of birds is a remarkable feat. It is certainly one of the true wonders of the natural world, and one of the most fascinating areas of ornithology. The east coast of Yorkshire is legendary in the birding world for watching and studying bird migration, and Spurn National Nature Reserve has gained a reputation as one of the premier migration hotspots in Britain. On this narrow sand tidal island, in September and October, anything is possible, especially with easterly winds; think of a European bird and it might just turn up here! Common species such as Meadow Pipit and Swallows pass through in their thousands and it is a treat to stand at 'Numpties' – a high watch point overlooking the North Sea and The Humber Estuary – to watch the birds stream overhead. Whinchat and Pied Flycatcher are regular visitors, and scarce migrants such as Red-backed Shrike, Wryneck, Barred Warbler and Red-breasted Flycatchers are all also possible. Time spent sea-watching may be rewarded with all four Skua species, amongst many other seabirds, and thousands of waders should be present on the Estuary. Spurn offers the visitor exceptional natural history opportunities, as well as spectacular views and big skies, at any time of year, and it should certainly not be discounted outside of the migration season. During the spring, birding highlights include Whimbrel, Wheatear, and Ring Ouzel. Summer brings chances of Little Tern, as well as Harbour Porpoise and, with a bit of luck, the vibrant Red-veined Darter dragonfly. The autumn months provide opportunities for Woodcock, and winter sees Brent Goose, Snow Bunting, dashing Merlins and, on the water, inquisitive Harbour Seals. The land-side mud flats offer important feeding grounds for waders throughout the year, and are always worth a visit. The site also offers the chance to climb the iconic lighthouse; the views from the top are certainly worth the exertion!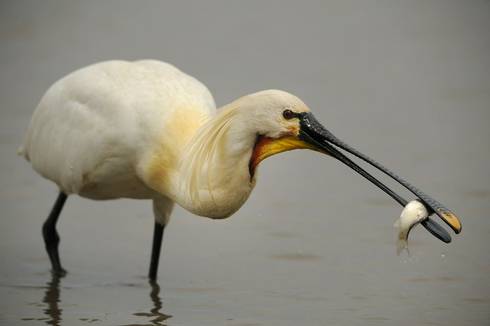 Nestled along the Lincolnshire coast, RSPB Frampton Marsh is fast becoming one of Britain's favourite birdwatching destinations, and for good reason. A large Avocet colony can be seen around the freshwater scrapes in late spring and summer. This most elegant of waders breeds on site, alongside Redshank in more recent years; more than 200 pairs now breed here – a real success story for the RSPB. 'Mad March Hares' also make an appearance at this time of year, leaping enthusiastically in the air, performing their iconic mating ritual. Flocks of Lapwing are full-time residents of the site, and their impressive aerial breeding displays also delight visitors each spring. As spring merges into summer, an array of passage waders can be seen, with some rarities usually mixed into the crowds. In late summer, the marsh and pools are buzzing with activity, and high tide sees birds stream in from 'The Wash' to roost. Thousands of Knot and Black-tailed Godwits join the breeding waders, such as Little Ringed Plover, Oystercatcher, Lapwing, Avocet and Redshank on the scrapes. A selection of returning migrants such as Little Stint, Spotted Redshank, Curlew Sandpiper and Wood and Green Sandpipers should also be present, alongside a handful of Spoonbill on the pools. At this time of year, however, anything might turn up! Recent years have seen Stilt Sandpiper, Long-billed Dowitcher, Squacco Heron, two White-rumped Sandpipers, Buff-breasted Sandpiper, Pectoral Sandpiper and even a Caspian Tern! Brent Geese arrive during the autumn months from their Siberian breeding grounds, foraging in the fields and saltmarshes, with Hen Harriers darting overhead in search of their next meal, and vibrant Kingfishers taking up their winter residence. Entomologists will delight at the chance of Sea Aster Mining Bee, which can sometimes be found along the saltmarsh margins. Winter sees thousands of birds congregating onto the wet grasslands, amongst them Wigeon and Golden Plover, and Whooper Swans roost on the reed bed.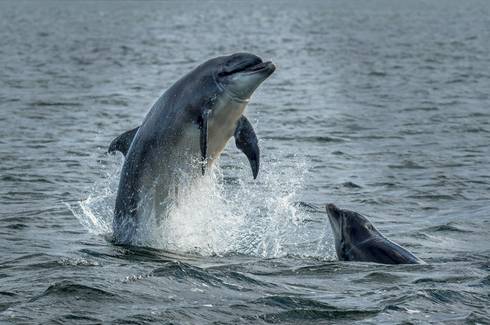 At the far extent of the Tarbat peninsular in Easter Ross, and south of the entrance to Dornoch Firth, Tarbat Ness is perfectly positioned for sea-searching, and there is much to see here throughout the year. A particularly favoured time of year to visit is autumn, where tens of thousands of seabirds pass through during migration. Mud flats teem with foraging waders, and out to sea Gannets, Fulmars, Manx Shearwaters and possibly sea-ducks can be sighted. Through the winter months, vast numbers of geese and swans, including Whooper Swan, Barnacle Goose and Snow Goose congregate on the grasslands of the headland. Out to sea, one has chances of Bottlenose Dolphin, Atlantic Grey and Common Seals, Otter, Minke Whale and an enthralling array of seabirds. The coastal heath habitat of this headland is full of wildflowers and is a great spot for House Martin, Rock Pipit, Yellowhammer and Pied (or maybe a White) Wagtail. The headland itself includes the famed Tarbat Ness Lighthouse, one of the tallest lighthouses in mainland Britain, which has been alerting unsuspecting sailors to the perilous rocky outcrop since 1830.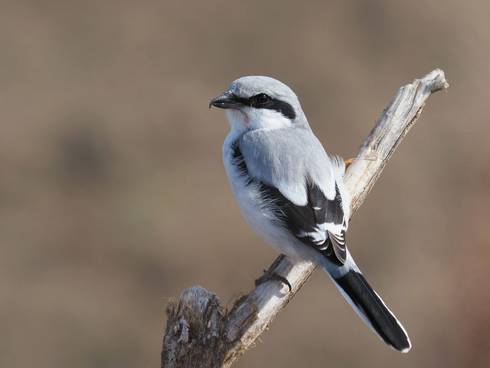 Located south of Royal Tunbridge Wells, the wonderful Ashdown Forest is a haven for wildlife, particularly birds and dragonflies. The spring and summer months are the perfect opportunity for finding such species as Woodlark, Dartford Warbler, Redstart, Tree Pipit, Lesser Redpoll and many more. Depending on the month, Nightjar will be possible at dusk, churring and wing-clapping as darkness falls, and Woodcock often 'ride' over the trees, also at dusk. During June and July, the range-restricted incarnata form of Early Marsh Orchid survive on a small patch of bog, Heath Spotted Orchids are widely scattered, and there has also been a record of Heath Fragrant Orchid in recent years. The woodlands support the Bird's-nest Orchid, and Broad-leaved Helleborine can be found under the magnificent Beech trees. Late summer brings chances of some exciting southbound migrants, whilst Black Darters are at their most abundant at this time. Other Odonata represented here include the rare Brilliant Emerald, Brown Hawkers and Golden-ringed Dragonflies that roam the many acidic pools. The scarce Raft Spider is also a regular feature and can be seen waiting in disguise hoping to latch onto one of the Keeled Skimmers that often land within striking distance! During the winter months there is a possibility of a Great Grey Shrike being located in the forest as one normally winters here. Winter thrushes such as Redwing and Fieldfare can often be found, and the ever-present Dartford Warblers are still lurking in the dense heather. Fallow Deer are often also found with relative ease.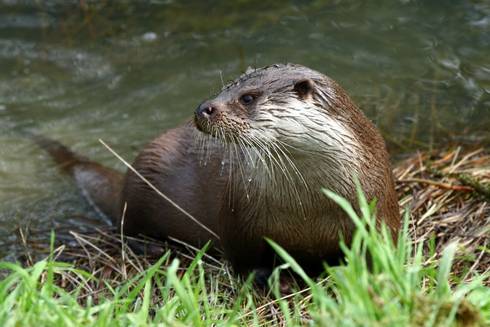 In the eastern Pennine foothills of South Yorkshire the Dearne Valley, with its rich coal mining history and nationally significant industrial heritage, now represents one of the most diverse natural areas of South Yorkshire. Its waterways, woodlands and magnesium-limestone meadows support some truly wonderful flora and fauna. One can spend many an enjoyable hour wandering the grasslands in search of such delights as Pyramidal and Bee Orchids and the elusive Six-belted Clearwing moth (which is attracted to pheromone lures), with the River Dearne and onward into the River Don providing marvellous opportunities for species such as Kingfisher, Grey Wagtail and, with some luck, Bittern, alongside European Otter. Other highlights awaiting the naturalist include Brown Hare, Grass Snake, Spindle trees, Ruddy Darter dragonflies and Sanicle flowers. Myriad reserves dot the region, perhaps most notably the RSPB's 89 hectare Old Moor Wetland Centre, formerly the Wath marshalling yard, serving the railway coal traffic. The reserve supports many a wetland specialist, with its breeding residents including Lapwing, Redshank and Avocet to name but a few, and overwintering Golden Plover a regular sight.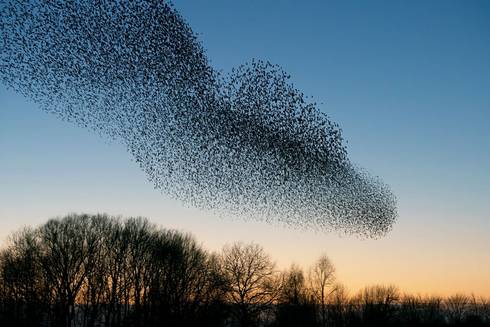 The Somerset Levels is an area of wetland and coastal plain covering 650 square kilometres, between the Quantock and Mendip Hills. The numerous wetlands, meadows, gorges and marshes support a fantastic assemblage of very special wildlife including Large Blue Butterfly, Bittern, Lesser Horseshoe Bat, Great White Egret, Red Deer, Otter, Round-leaved Sundew and Cheddar Pink.
The flocks or 'murmurations' of Starling that can be seen at the levels each winter, secure its status as must-visit destination for the general naturalist and keen birder alike. This spectacular display sees hundreds of thousands of individual starlings swirling and diving together as one in a cloud formation, before flying to their evening roosts.
Each winter, internationally important numbers of wildfowl can be found across the levels including species such as Wigeon, Gadwall, Pintail and Shoveler. Bitterns are now an established breeding species and, during the winter, numbers increase with migrants from the continent. The wonderful Marsh Harrier breeds here in good numbers and can be seen year-round with smaller numbers of wintering raptors such as Merlin and Hen Harrier. The Levels are also home to Great White Egret which bred for the first time in the UK in 2012 and can now be regularly seen on both winter and summer tours. With the Somerset Levels being such an extensive and varied habitat it was decided that this would be the site to release the Common Crane back into the West Country. The "Great Crane Project" is still ongoing and these beautiful birds are most easily sighted during the winter months when they gather in flocks.
In addition to the birds, the area has a flourishing population of Otters and although typically nocturnal, our guests have been lucky enough to see this gorgeous animal as it continues to bounce back across the UK.
Sample Itineraries
A 3-day break focusing on the birdlife and other natural history of the Forest of Dean.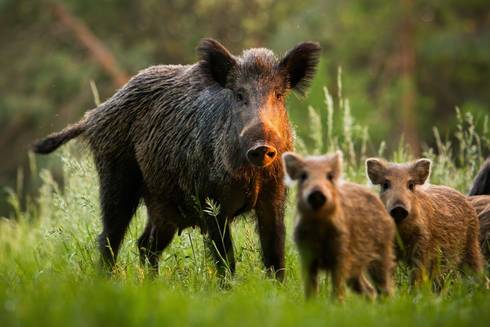 Day 1
Arrive and meet your wildlife guide
Day 2/3
Visit woodlands, lakes, rivers, streams and glades for a wonderful array of birds and mammals, including evening spotlighting sessions
SAMPLE ITINERARY
COST (PER ADULT)
This varied and exciting holiday will focus on enjoying a great range of habitats and therefore birds across England, taking in coastal wetlands and marshes, vast reedbeds, noisy seabird colonies and rugged uplands.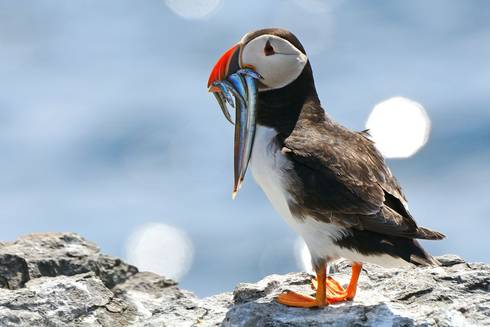 Day 1
Meet at Heathrow and travel East Anglia
Day 2/3
Birdwatching East Anglia
Day 4
Travel to Teesdale via Bempton Cliffs RSPB
Day 5/6
Upland birding in the Pennines
Day 7
Farne Islands and on to Edinburgh
Day 8
Leave from Edinburgh Airport/Train Station
SAMPLE ITINERARY
COST (PER ADULT)
Best of England - A Birdwatching Tour
from £2,295 (Land Only)
Enquire Now
The Essentials
Wildlife Guides: All our leaders are expert naturalists with outstanding organisational and people skills. They will be able to show you, and help you to identify, the birds, plants and mammals that occur in the region that you are visiting. Quite simply, we think we have the best tour leaders in the business!
When to Visit: This all depends on what you are most interested in seeing. Spring is traditionally the most popular time for birding holidays, as summer visitors return from Africa, are vocal on territory, and boast fresh breeding plumage. The summer months usually offer the best of the great British weather and butterflies are at their best early in the season. The Autumn is a wonderful time to visit Scotland for the Red Deer Rut and also for Autumn migrations throughout the UK. The winter months also offer excellent chances for overwintering wildfowl and waders, not to mention the hundreds of thousands of starlings in their spectacular murmuration formations across the Somerset Levels. Each season brings its own unique wildlife highlights and we would be pleased to offer Tailormade holidays across the British Isles at any time of year. 

| | | | | | | | | | | | |
| --- | --- | --- | --- | --- | --- | --- | --- | --- | --- | --- | --- |
| J | F | M | A | M | J | J | A | S | O | N | D |
| YY | YY | YY | YY | YY | YY | YY | YY | YY | YY | YY | YY |

Getting Around: Our Tailormade holidays can be arranged to suit any requirements, whether that be a multi-day holiday escorted by a private naturalist guide; making your own way to the meeting point of a private day tour; or an extended self-drive holiday, possibly enjoying several private day tours with one or more of our leaders in different locations throughout the country. Our wide network of guides scattered across the UK means that we can cater to most transport requirements.
Accommodation
Alladale Lodge
The extensive Alladale Lodge, with 7-ensuite bedrooms, can be hired out exclusively for large families or groups of friends; whilst two other properties on the 23,000-acre reserve cater for 4-10 guests. All properties offer full board and guided activities can be hand-picked as part of your stay.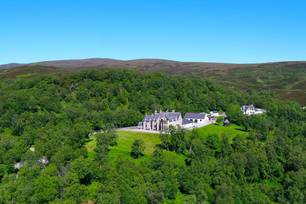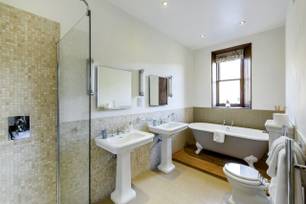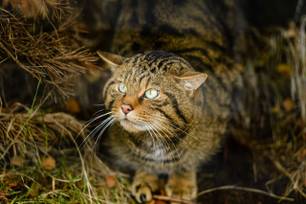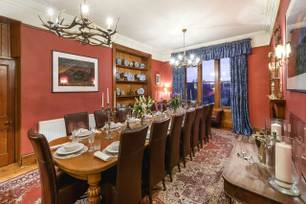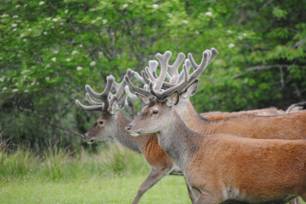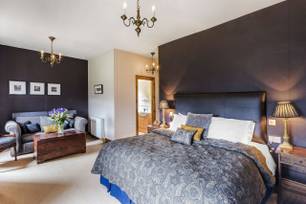 Why Naturetrek Tailormade?
'A Naturetrek Tailormade holiday allows you, with the benefit of our wildlife travel expertise and destination experience, to enjoy the perfect private wildlife holiday – one that truly matches your requirements, expectations and ambitions. We will ensure the most competitive prices, superb naturalist guides and seamless ground services.
Some of the benefits of Naturetrek Tailormade travel include:
• A bespoke itinerary which is crafted by experts and designed specifically for you
• Private guiding by the very best local naturalists 
• Travel with people you know, at your own pace
• Incorporate as much culture, history or relaxation time as you wish
• Choose dates to suit you
• Select your preferred style of accommodation
• Travel with families and children of any age
Furthermore, our Tailormade team are always on hand to help and guide you along the way, with friendly advice, first-hand knowledge and inside information specific to your destination of choice. So if you have any queries about your holiday, we will be delighted to answer them. Please just give us a call!'
Similar Trips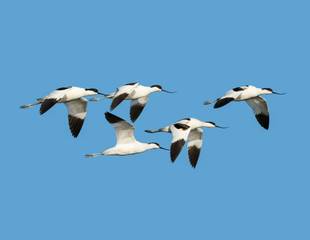 Add this tour to your favouritesRemove from Favouritesstar_border star
This varied and exciting holiday will focus on enjoying a great range of habitats and therefore birds across England! We shall experience coastal wetlands and marshes, vast reedbeds, noisy seabird colonies and rugged uplands as we go.
Jan

Feb

Mar

Apr

May

Jun

Jul

Aug

Sep

Oct

Nov

Dec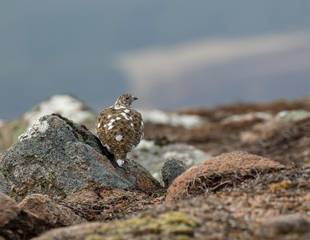 Add this tour to your favouritesRemove from Favouritesstar_border star
This varied and exciting holiday will focus on enjoying a great range of habitats and therefore birds across Scotland! From the magical island of Mull to the wonderfully rugged Cairngorms.
Jan

Feb

Mar

Apr

May

Jun

Jul

Aug

Sep

Oct

Nov

Dec