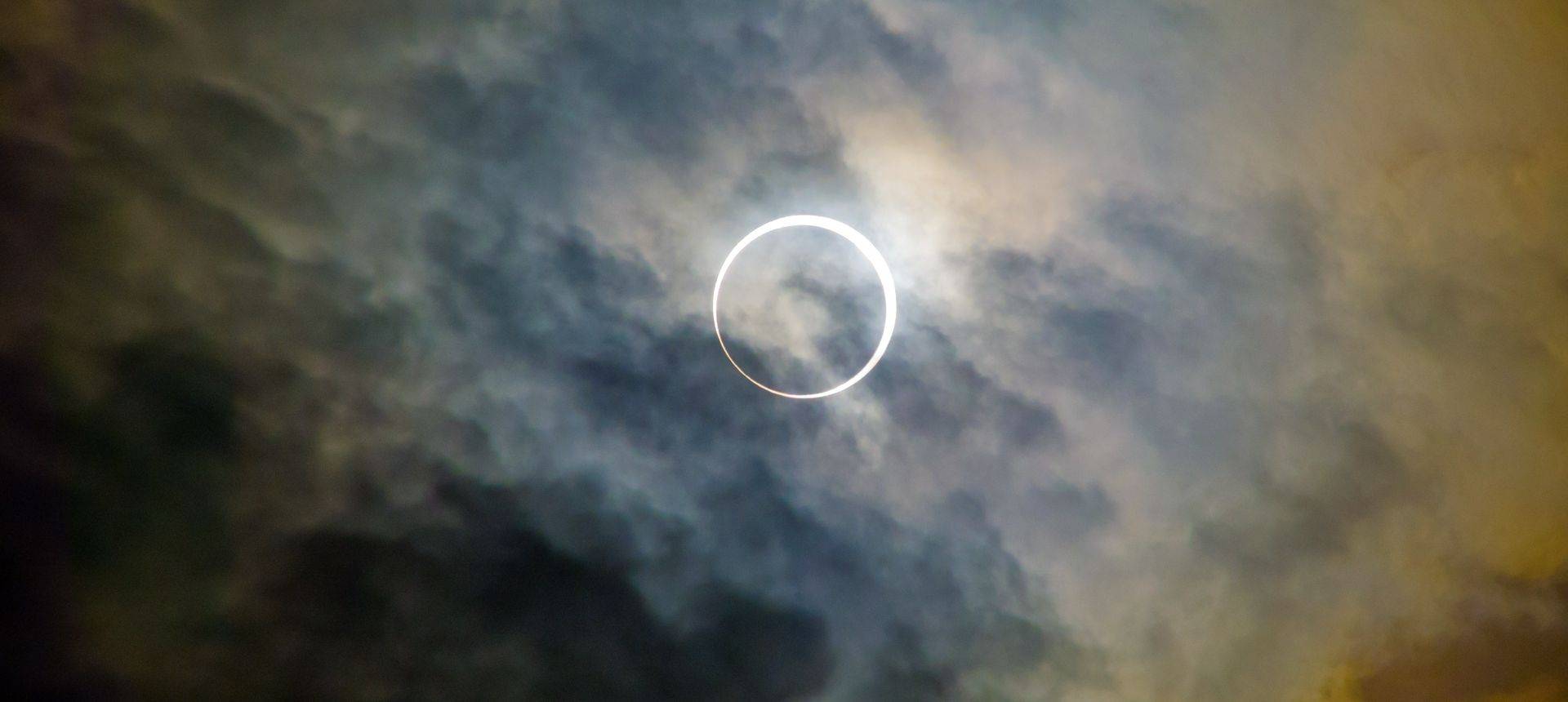 Southern India - Annular Eclipse and Nagarhole
Tour Code: IND56
An exciting holiday that combines an Annular Eclipse from a beachside location with the wonderful wildlife of Southern India.
This tour has a dual focus: a spectacular 'ring-of-fire' eclipse viewed from the coast of Kerala state and the rich wildlife of Nagarhole National Park. With a relaxed start, the tour sees you settling into a beautiful hotel on Kerala's coast, enjoying Christmas day in Indian style and preparing for the annular eclipse. The eclipse will be observed from the hotel's gardens or from the palm-fringed beach. The second part of the tour sees the focus switch to wildlife as we drive to Nagarhole National Park, home to such iconic species as Bengal Tiger, Indian Leopard, Asian Elephant, Gaur, Sloth Bear and over 270 species birds. Wildlife excursion in both the morning and afternoon will be from safari vehicles and boats. 
Annular Eclipse
Pre-eclipse briefing
Extensive wildlife viewing in Nagarhole National Park
Led by expert local naturalist guides and an astronomy guide
Can I help you?

Outline Itinerary
Day 5
Transfer to Nagarhole, pm jungle activity
Day 6/9
Nagarhole - am and pm jungle activities
Day 10
Transfer to Bangalore for flight home
Food & Accommodation
All included in the price except for main meals at Taj Bekal.
Comfortable hotels and forest lodges, all with private facilities.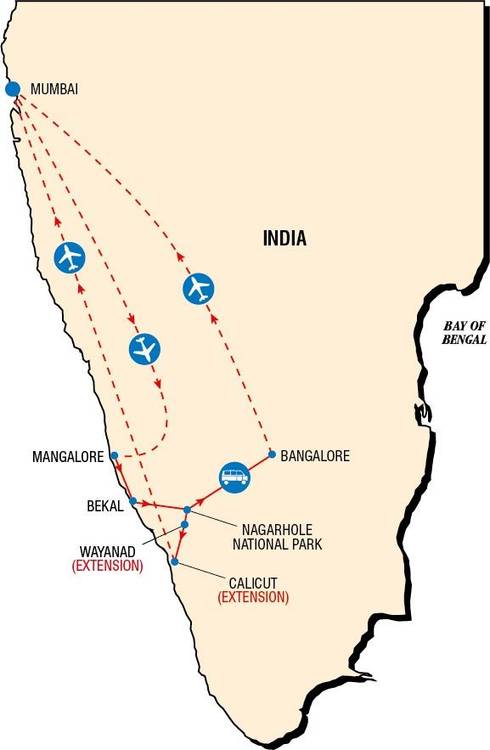 Tour Downloads
Departing London on a scheduled Jet Airways flight to Mumbai we connect with a flight to Mangalore and on arrival on 24th December, we travel south along the coast to our hotel. Our very comfortable hotel, set in beautiful gardens and close to the beach, will provide a relaxing base for Christmas and the Annular Eclipse.
On the morning of Boxing Day the eclipse begins just after 8am (local time) with the annular phase, lasting for three minutes, just before 9:30am. The sight of the sun shining like a ring of fire around the moon and blocking out 93% of sunlight will be provide one of the defining moments of the tour. During December the weather is typically dry and sunny along the Malabar Coast of India providing a very good chance of clear skies for the eclipse.
Naturetrek will provide you with eclipse glasses to watch the eclipse in complete safety. After the eclipse you will have the rest of the day to relax and enjoy the surroundings.
From the coast this tour heads inland and through the Western Ghats, the range of mountains that runs the length of the west coast. The Nargarhole National Park, nestled on the Eastern flanks of the range is our base for the second part of the tour. The rich biodiversity includes large mammals such at Asian Elephant, Tiger, Leopard, Gaur (Indian Bison), a variety of deer species, primates and many smaller mammals such as fruit bats, and species of squirrel and mongoose. The park is also home to abundant bird life including Racket Tailed Drongo, Indian Peafowl, Grey Jungle Fowl, Pied and the Common Kingfishers, variety of Woodpeckers, Malabar Trogon, Blyth's Baza, Crested Serpent Eagles, Honey Buzzards, Black-headed Cuckoo Shrikes, various species of Barbets, Owls, Cuckoos, Flycatchers, Minivets, Herons and Ibis.
During your stay in Nagarhole, the Serai Kabini offers great service and hospitality with excellent restaurant and bars.
Throughout the park the beautiful waterfalls, hills and valleys will be visited by canter style vehicles and by rivers explored by boat.
After five wonderful days of wildlife viewing the tour ends with a drive to Bangalore to fly home via Mumbai.
Please contact us on 01962 733051 for details on what extensions either pre or post tour are available for this Tour.
2019
Departures
Availability
Cost
Mon 23rd Dec - Thu 2nd Jan
SPACES
£4,995
Flights:
Most Naturetrek tours include flight costs ex-UK. If flights are not included, we indicate that here.
Flights are included in the tour cost
Regional Departures:

On certain tours it is possible to depart from a regional airport (rather than London). If a regional departure is possible, we indicate that here.
Regional Departures are available. Call 01962733051
Land only cost:

The "Land Only" cost is the tour price you will pay if you choose to arrange your own flights/transport.
£4,495
Single Room Supplement:
£1,695