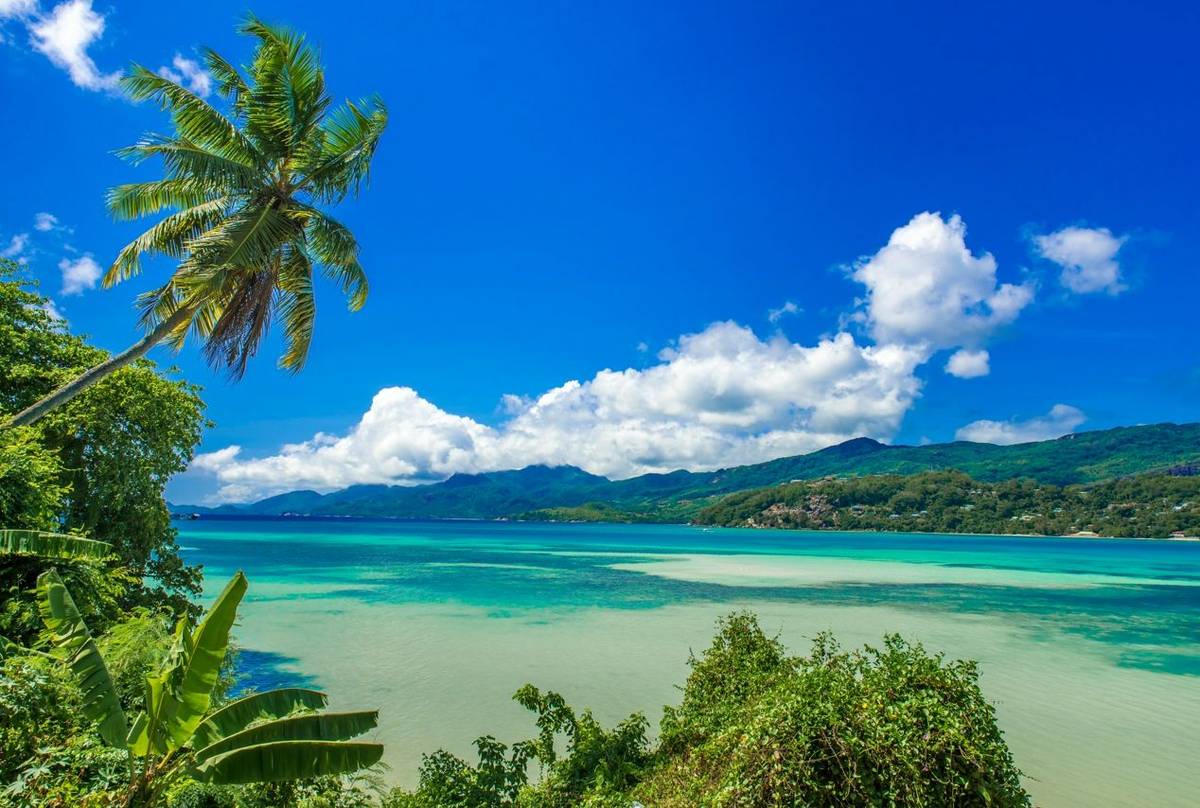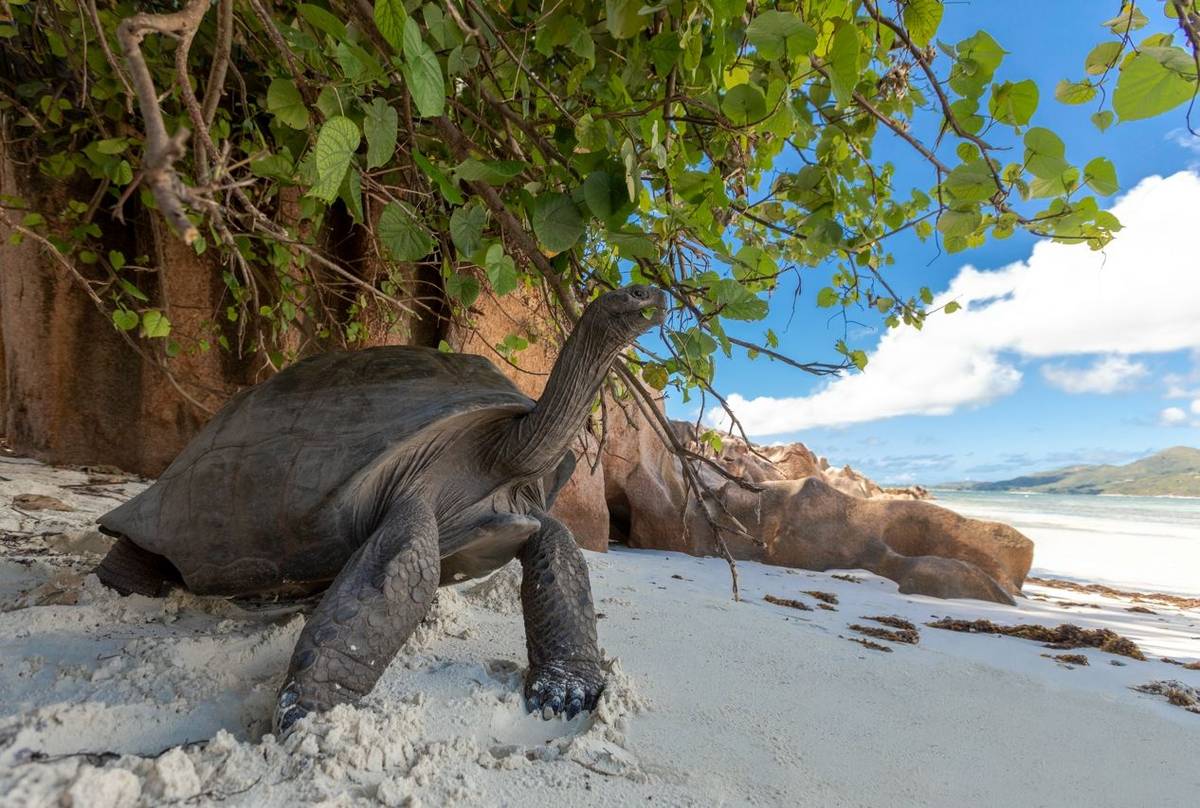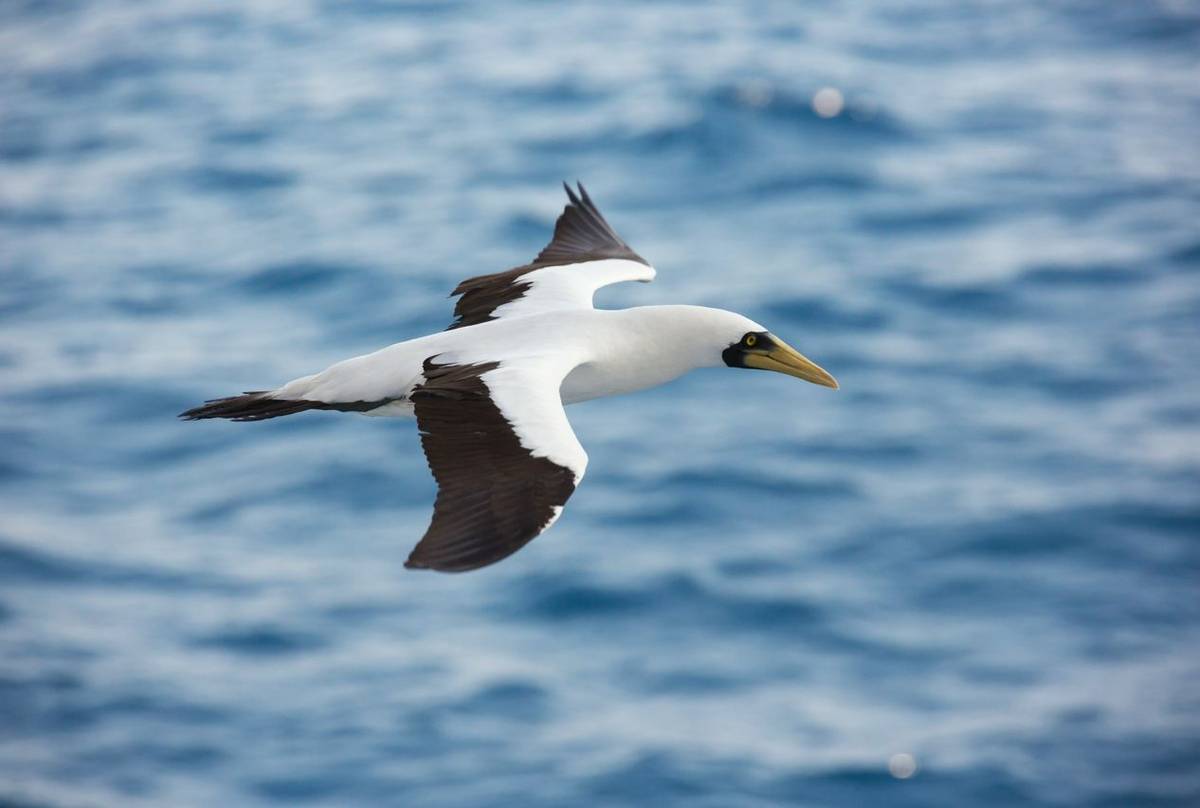 TOUR ITINERARY AND REPORTS
Can I help you?

Seychelles and the Aldabra Atoll: A Wildlife Cruise
Tour Code: SYC02
A 17-day holiday, including a 14-night cruise through the Seychelles archipelago all the way to the remote and unexplored Aldabra Atoll.
We hope to run this tour in the future, but have not yet finalised dates and prices. To be added to a waiting list and be informed when details are confirmed, please click on the register interest button, or phone 01962 733051.
Register Interest
Add this tour to your saved toursRemove from saved toursstar_border star

Add to Saved Tours
Highlights
TOUR ITINERARY AND REPORTS
Can I help you?

Summary
The Indian Ocean's remote Aldabra Atoll is one of the largest coral atolls in the world and a UNESCO World Heritage Site; its remoteness and inaccessibility has allowed wildlife to flourish without the influence of humans for much of its existence. And flourish it has! The four main islands are home to over 100,000 Aldabra Giant Tortoises, and the surrounding seas host important populations of Green and Hawksbill Turtles. The last flightless bird of the Indian Ocean, the Aldabra Rail, lives here alongside splendid endemics including Abbott's Sunbird and Aldabra Fody. The coral reefs are simply outstanding, and a real highlight of the holiday should be a drift snorkel through the large reef channel, with the tide gently sweeping us past Turtles, Reef Sharks and large Groupers.
For this very special, one off Naturetrek cruise, we plan to exclusively charter the MV Maya's Dugong in late February 2021. During the sea voyage between Mahé and Aldabra we will have plenty of time to relax on board, whilst passing through rich tropical waters and taking advantage of the opportunity to scan for whales, dolphins, seabirds and other marine-life. One of our stops on the way is likely to be the isolated atoll of Cosmoledo, a regular haunt of the gorgeous Red-tailed Tropicbird and enigmatic Crab Plover, and home to three breeding species of Boobies (Masked, Red-footed and Brown).
Join Naturetrek on an expedition cruise on board the MV Maya's Dugong, which carries a maximum of just 13 guests
Led by expert marine biologist Dr Chas Anderson, plus a Naturetrek naturalist tour leader.
Over one hundred thousand Aldabra Giant Tortoises on Aldabra Atoll, the last survivors of a population that once covered numerous Indian Ocean islands
Red-tailed Tropicbird, Crab Plover and Masked, Red-footed and Brown Boobies on Cosmoledo
Endemic bird species / sub-species on Aldabra include Aldabra Rail, Abbott's Sunbird, Aldabra Fody and Aldabra Drongo.
Pristine fringing coral reefs with abundant corals and fish species, offering unrivalled snorkelling opportunities
Outline Itinerary
Day 1
Fly Mahé, Seychelles
Day 2
Arrive Mahé, board MV Maya's Dugong this afternoon and depart for Bijoutier
Day 3
At sea; late arrival at Bijoutier
Day 4
Island visits and snorkelling at Bijoutier
Day 5/6
At sea; cetacean watching. Late arrival at Cosmoledo
Day 7
Snorkelling and island visits at Cosmoledo
Day 8
Early morning cruise to Astove, island visit and snorkelling at Astove, overnight crossing to Aldabra
Day 9/11
Three full days of island visits and snorkelling at Aldabra
Day 12
Depart for crossing towards Alphonse Group; cetacean watching
Day 13/14
At sea; cetacean watching
Day 15
Afternoon arrival at St. Joseph
Day 16
Island visits and snorkelling at St. Joseph. Mid-afternoon departure for crossing to Mahé
Day 17
Arrive Mahé and overnight
Day 18
Fly London (or extend your holiday in the Seychelles)
Why Naturetrek?
At Naturetrek we craft expertly-guided group and tailor-made wildlife holidays and cruises to all seven continents. On one of our holidays, you can be assured that our passionate team will enable you to experience and enjoy the best of the world's wildlife and natural spectacles in as comfortable and rewarding a manner as possible, caring as best we can for the environment in the process. We are proud to provide:
The widest choice of wildlife holidays worldwide
Tours managed and led by naturalists, for naturalists
Outstanding value and exceptional customer service
Furthermore, as a Naturetrek client, our office team are always to on hand to help you – so if you have any queries about your holiday, whether before or after you have booked, we will be delighted to answer them on the phone. Please just give our team a call!