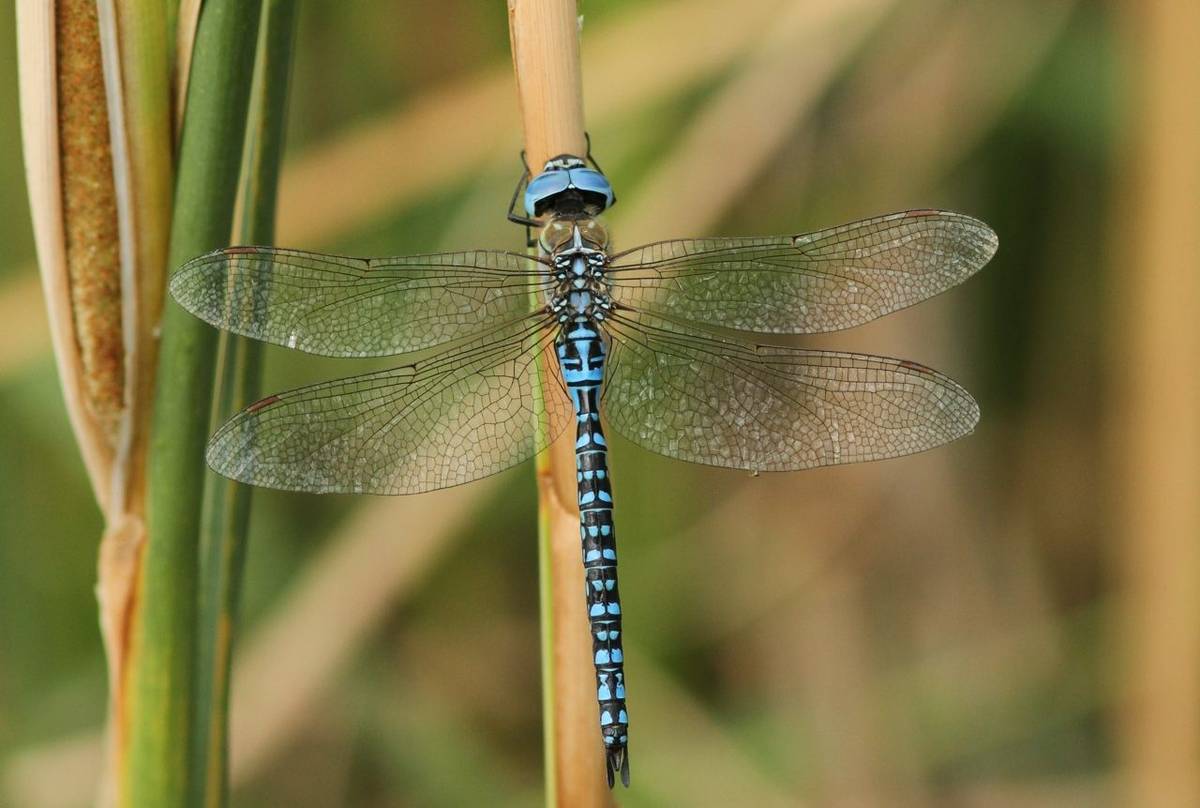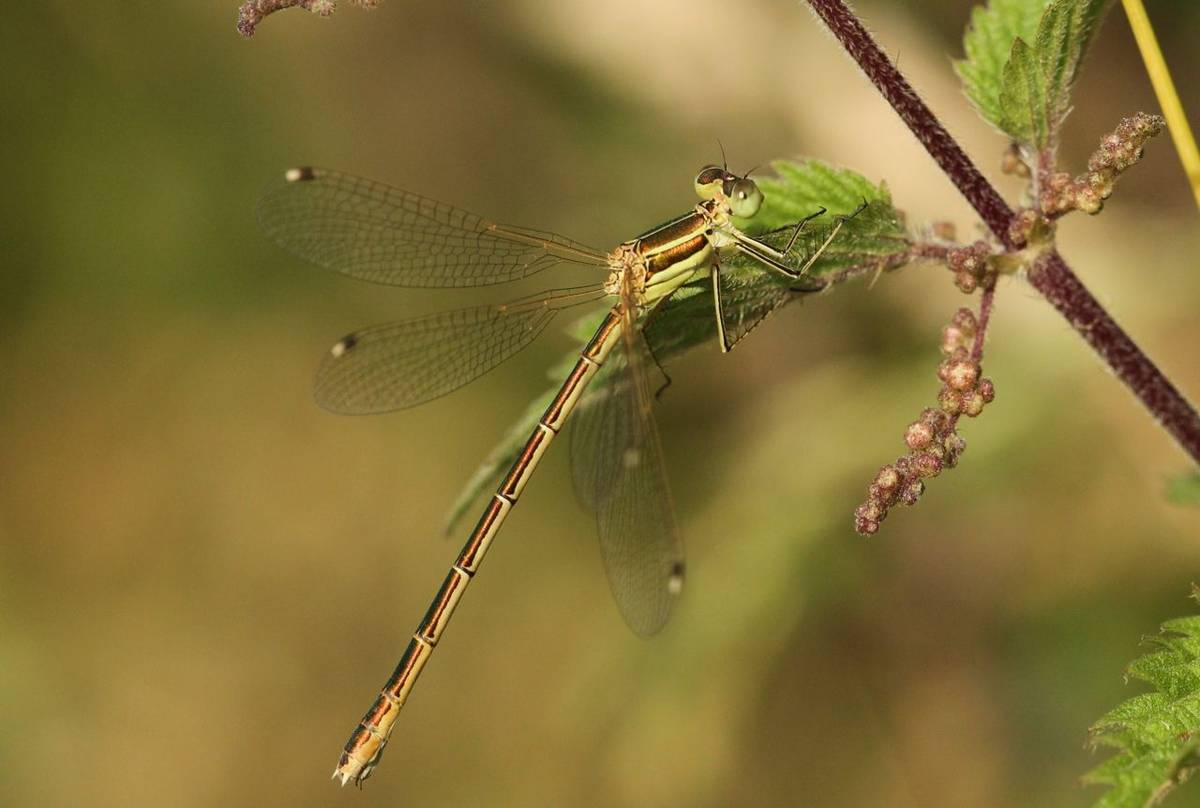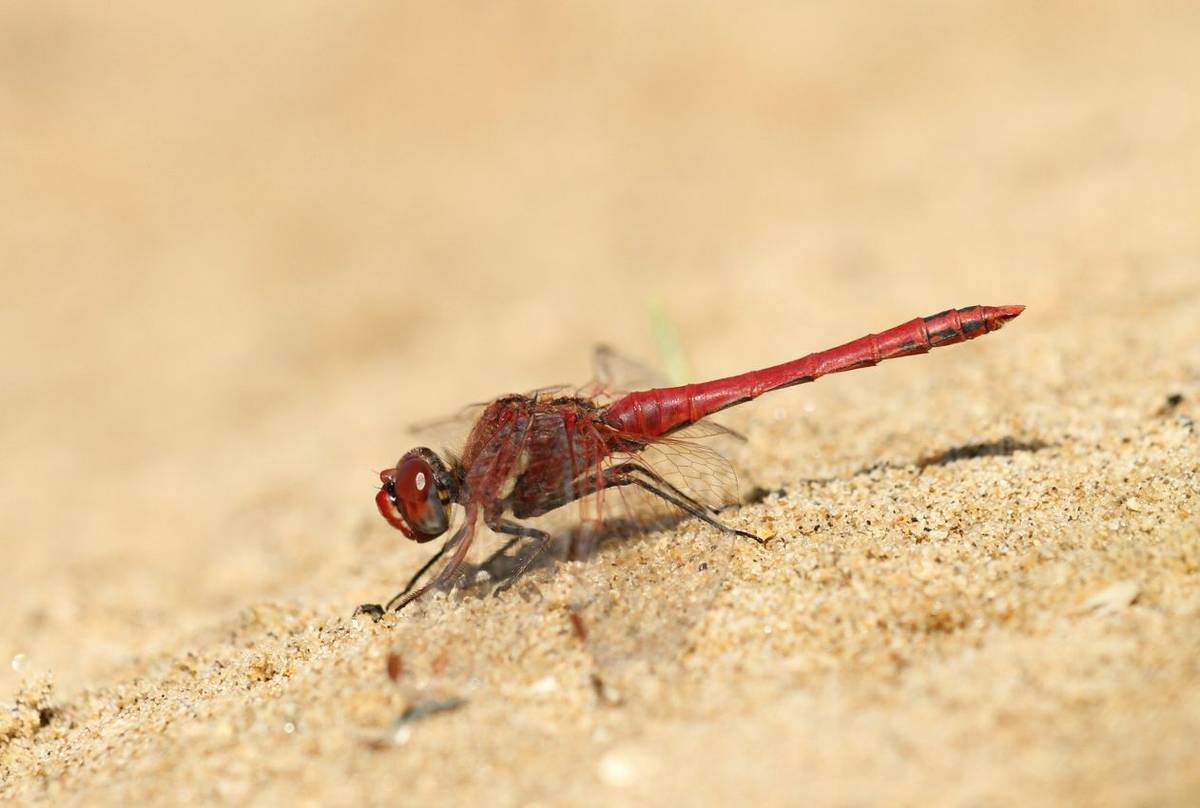 Tour Itinerary and Reports
Rare Dragonflies & Damselflies of Sandwich Bay, Kent (Day Trip)
Tour Code: GBR227
A day walking around the excellent Sandwich Bay area searching for some of Britain's rare and scarce dragonflies and damselflies as well as the local birdlife.
1 days from
£50 (land only)
Add this tour to your saved toursRemove from saved toursstar_border star

Add to Saved Tours
Highlights
Tour Itinerary and Reports
Summary
Join Odonata enthusiast and birder, Marc Heath, at Sandwich Bay (13 miles to the east of Canterbury) where we will spend a day searching for some of Britain's rarest dragonflies and damselflies, which can be found at this excellent site. Sandwich Bay hosts more species of Odonata than anywhere else in the country. Highlights could include Southern Migrant Hawker, Southern Emerald Damselfly, Scarce Emerald Damselfly, Small Red-eyed Damselfly and Red-veined Darter along with a whole host of other common species. We will be joined on the tour by Steffan Walton (warden at Sandwich Bay Bird Observatory) whose expert local knowledge of the area will be most beneficial.
Walking around Sandwich Bay is generally flat and we anticipate to be walking for about four miles (approx 1 hour to the furthest site, so a good level of fitness required).
As we will be on private land for the day, a donation fee of £10 has to be paid on the day. 
Rare dragonflies may include Southern Migrant Hawker and Red-veined Darter

Rare damselflies may include Southern Emerald and Scarce Emerald Damselflies

Commoner species including Ruddy Darter, Small Red-eyed Damselfly and Four-spotted Chaser

Led by an Odonata expert and a local warden

Sandwich Bay is an excellent birdwatching area too
Dates & Prices
2021
Departures
Availability
Cost
Sat 31st Jul - Sat 31st Jul
FULL
£50
Land only cost:
The "Land Only" cost is the tour price you will pay if you choose to arrange your own flights/transport.
£50
Tour Leader:
Please note that, whilst we assign leaders to particular tours well in advance, we reserve the right to make changes if necessary
Marc Heath

Marc has been a naturalist for over 35 years with a special interest in birds and for the past ten years, dragonflies and damselflies. It was at nearby Chislet in June 2012 where he first had an encounter with the rare Norfolk Hawker which sparked an interest in Odonata. Since then, he has spent much time travelling parts of Kent and out of the county to study and photograph common, scarce, and rare dragonflies and damselflies. This has given him the chance to produce the website 'A Photographic Guide to the Dragonflies and Damselflies of Kent' (www.marcheathwildlifephotography.zenfolio.com). This showcases photos of the different species, their nymphs and exuviae to be found in the county. In January 2020, Marc became the county dragonfly recorder for Kent which has enabled him to complete fieldwork and surveys on behalf of the British Dragonfly Society. Marc has had a number of photos published in magazines including Dragonfly News, Atropos, the British Wildlife Magazine and Birdwatch. You can also find further published photos of Marc's in books including 'Europe's Dragonflies' and 'Dragonflies and Damselflies of Britain and Western Europe'.
Why Naturetrek?
At Naturetrek we craft expertly-guided group and tailor-made wildlife holidays and cruises to all seven continents. On one of our holidays, you can be assured that our passionate team will enable you to experience and enjoy the best of the world's wildlife and natural spectacles in as comfortable and rewarding a manner as possible, caring as best we can for the environment in the process. We are proud to provide:
The widest choice of wildlife holidays worldwide
Tours managed and led by naturalists, for naturalists
Outstanding value and exceptional customer service
Furthermore, as a Naturetrek client, our office team are always to on hand to help you – so if you have any queries about your holiday, whether before or after you have booked, we will be delighted to answer them on the phone. Please just give our team a call!