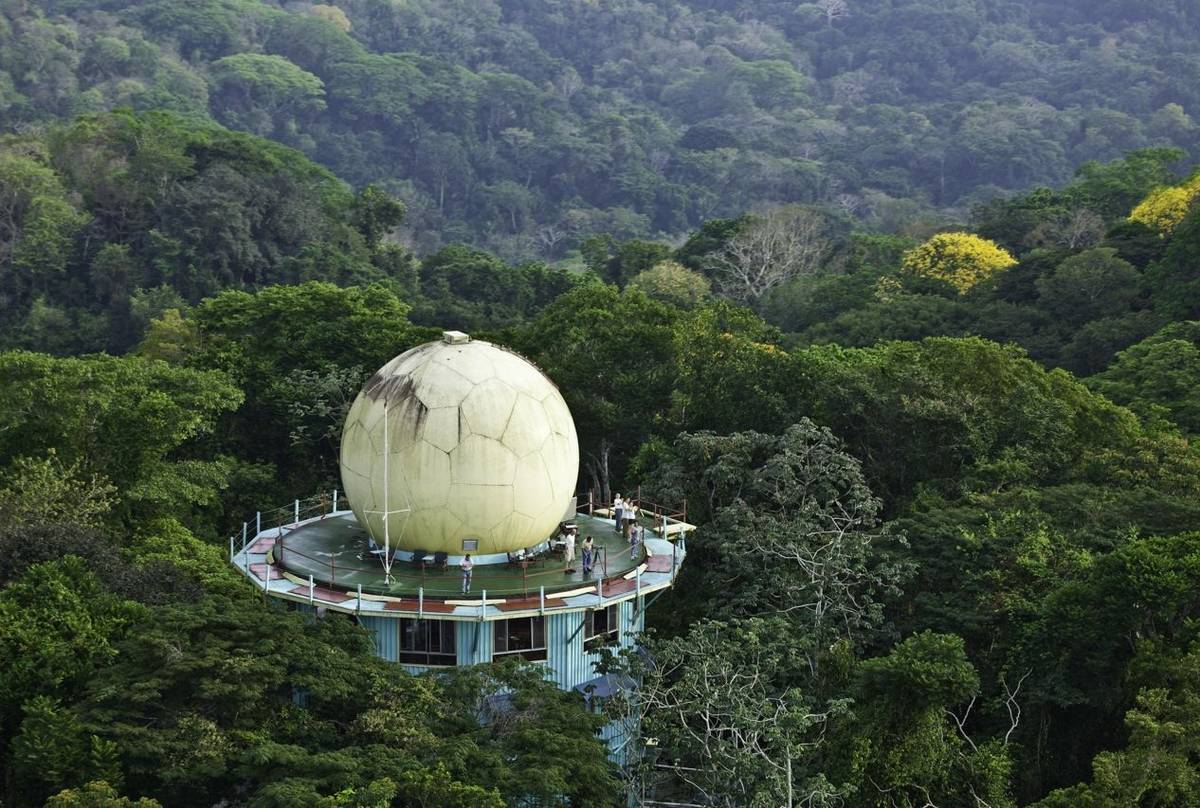 TOUR ITINERARY AND REPORTS
Panama's Reptiles and Amphibians
Tour Code: PAN06
A 10-day, two-centre wildlife holiday offering the wonderful opportunity to encounter the spectacular reptiles and amphibians of Panama's rainforests with the expert guidance from world renowned herpetologist Dr Stephen Mullin whilst staying at the famous Canopy Tower and Lodge.
10 days from
£ (land only)
Add this tour to your favouritesRemove from Favouritesstar_border star

Add To Favourite
Highlights
TOUR ITINERARY AND REPORTS
SUMMARY
On this new 2-centre holiday, herpetologist Dr. Stephen Mullin will join the bilingual naturalist guides at the Canopy Tower and lead the search for these wonderful creatures. Our tour begins with a 4-night stay at the Canopy Tower in Soberanía National Park. This rainforest eco-lodge boasts a 50-foot observation deck providing the opportunity to view Green Iguanas basking in the treetops and if lucky, a Berthold's Bush Anole (Canopy Lizard) with a tail 3 times the length of its body. For the second part of the tour we transfer to the Canopy Lodge in El Valle de Anton for a 4-night stay. Along the Guayabo River at the Lodge, Common Basilisks bask on the rocks. If disturbed, they will run across the surface of the water. Tiny Talamanca Rocket Frogs chirp during the day along the forested pathways, and they present a good challenge to locate and observe! Join our expert local guides as we explore this hospitable and wildlife-rich country in search of an exciting variety of reptiles and amphibians.
Grading
This is a traditional lodge-based tour with no strenuous walking involved, although some trails are steep and can be slippery.

Of the countless animals you may encounter in a tropical rainforest, amphibians and reptiles really are a prized find. Showy lizards to leaf-like frogs, shy turtles to pencil-thin snakes, this group of animals is truly fascinating. In the lowlands and foothills of Central Panama, dozens of species of frogs, lizards, snakes and other herpetofauna exhibit a dazzling array of life-history traits as they adapt to a wide variety of habitats. Many species are most active at night, when the forest becomes alive with the calls of frogs, toads and other nocturnal creatures. Their unique behaviors and attractive coloration are spectacular.

For this exciting 8-night tour, herpetologist Dr. Stephen Mullin will join the bilingual naturalist guides at the Canopy Tower and lead the search for these wonderful creatures. Steve is the Chair of the Department of Biology at Stephen F. Austin State University and Editor of Herpetologica, an international scientific journal specializing in reptiles and amphibians. He has been involved in herpetology surveys in tropical America, and is the lead instructor for a field herpetology workshop hosted at the Southwest Research Station in Arizona so we really will be in expert hands.

With Steve and Canopy Family's naturalist guides this will be an unforgettable and unique tour in search of an array of special Panamanian reptiles and amphibians! We will visit some of our premier areas for wildlife watching during the day, and conclude several days with night walks, when many of these animals are very active. Steve brings his knowledge and expertise to this exciting program on our daily walks, and will deliver informative presentations regarding the natural history, ecology and conservation of tropical reptiles and amphibians.

By maximizing our opportunities for exploration, we will no doubt find many interesting representatives of these two groups of animals! There are also ample opportunities to enjoy the birds, mammals, invertebrates, and plant life of the rainforests!

 

DETAILED INFORMATION
Outline Itinerary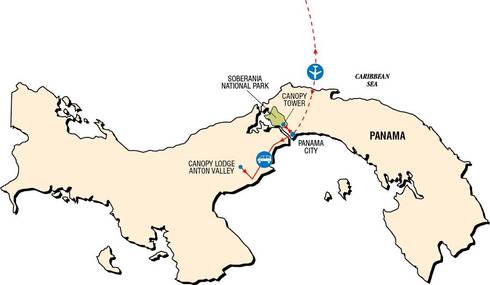 Day 1
In flight, Canopy Tower
Day 2
Semaphore Hill & Ammo Pond
Day 3
Pipeline Road, Summit Pond and Old Gamboa
Day 4
Plantation Road, Gamboa Resort & "Tierra de Ranas" Display
Day 5
Transfer to Canopy Lodge, Canopy Adventure
Day 6
Cerro Gaital, Stream walk by the Lodge
Day 8
La Mesa, El Valle Amphibian Conservation Center and El Valle Serpentarium
Day 9
Canopy Lodge, in flight
What's Included?
Flights
Accommodation: Four nights at the Canopy Tower which is a converted former radar and look out tower and 4 at the nearby Canopy Lodge.
Food: All food is included in the tour cost.
Why Naturetrek?
At Naturetrek we craft expertly-guided group and tailor-made wildlife holidays and cruises to all seven continents. On one of our holidays, you can be assured that our passionate team will enable you to experience and enjoy the best of the world's wildlife and natural spectacles in as comfortable and rewarding a manner as possible, caring as best we can for the environment in the process. We are proud to provide:
The widest choice of wildlife holidays worldwide
Tours managed and led by naturalists, for naturalists
Outstanding value and exceptional customer service
Furthermore, as a Naturetrek client, our office team are always to on hand to help you – so if you have any queries about your holiday, whether before or after you have booked, we will be delighted to answer them on the phone. Please just give our team a call!