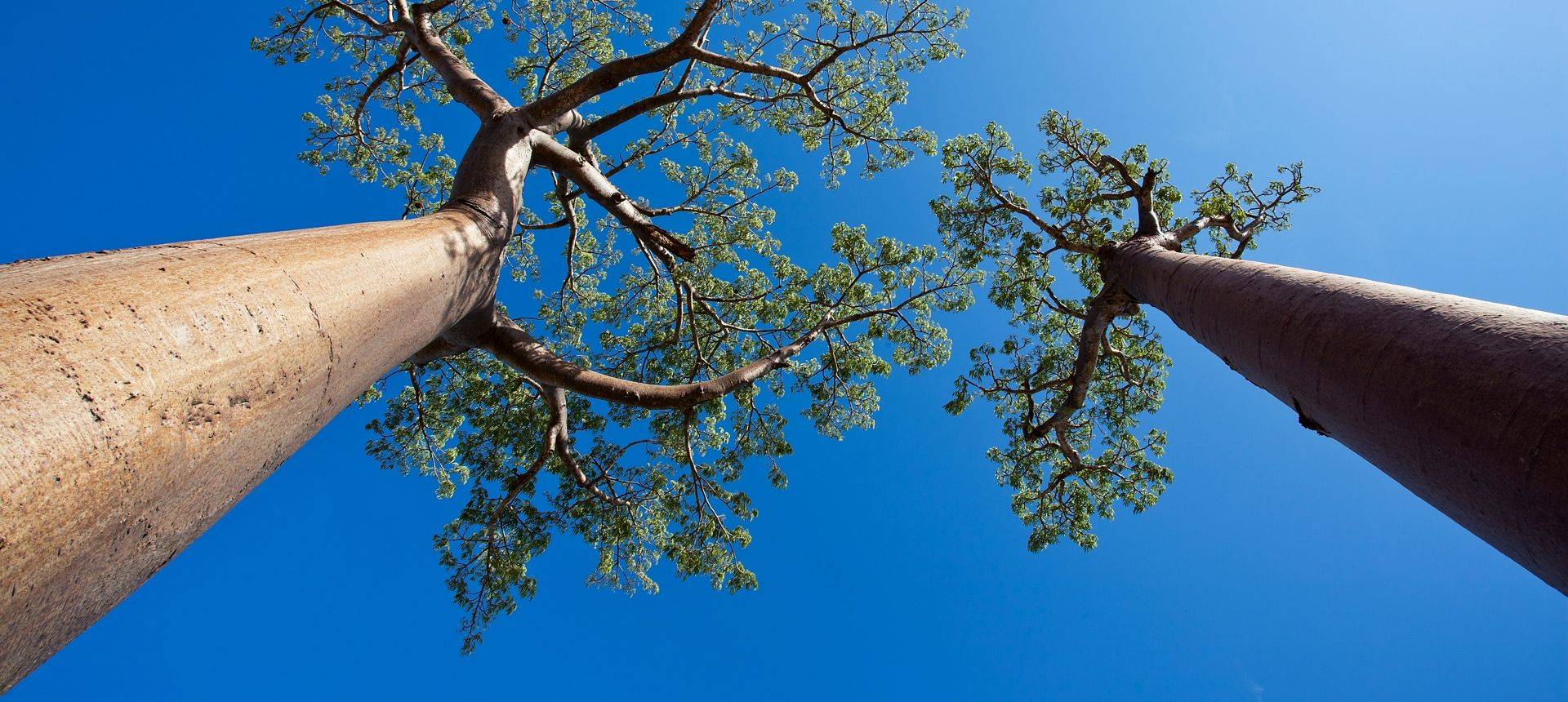 Madagascar's Endemic Flora
Tour Code: MDG02
A pioneering 14-day botany holiday to Madagascar in search of the island's endemic flora and other unique wildlife.
Madagascar hosts an outstanding range of habitats, from the lush rainforests of the east coast to the dry central uplands and low-lying spiny deserts of the south-west. Over 80% of life here is endemic, including around 9,600 species of plant. This includes 6 of the world's 8 species of baobab, 40 species of endemic aloe and a staggering 850 species of endemic orchid! Our pioneering botany holiday focuses on this unique flora, as we explore the bloated Baobabs and twisted Didiereaceae of Ifaty's spiny deserts, look for orchids in the lush moss-draped rainforests of Mantadia National Park, and enjoy Madagascar's wonderful scenery and other unique wildlife, including a wealth of lemurs, birds, chameleons, geckos and insects!
Discover a unique flora on a pioneering tour
Wander amongst the Baobabs and Didiereaceae of the Spiny Desert
Explore a range of habitats including Spiny, Littoral, Transitional, Gallery and Rain Forests
Hear the plaintive dawn song of the Indri at Perinet
Night walks in search of nocturnal lemurs, birds and reptiles
Encounter lemurs, birds and other wildlife
Small group size: 12, plus the best expert local guides and British Naturetrek botanist
Spectacular scenery
Can I help you?

Outline Itinerary
Day 2/3
Andasibe (Perinet)
Day 13
Fly Tana, depart Tana at midnight
The spiny forests were quite out of this world. Coca was a most knowledgeable botanist, very patient and helpful. David was unfailingly helpful and patient with excellent knowledge of plants and other wildlife. Botanical holidays are few and far between - so thank you Naturetrek!

J.D. Norfolk
Food & Accommodation
All included in the price.
Simple but comfortable hotels and eco-lodges. All rooms have private facilities.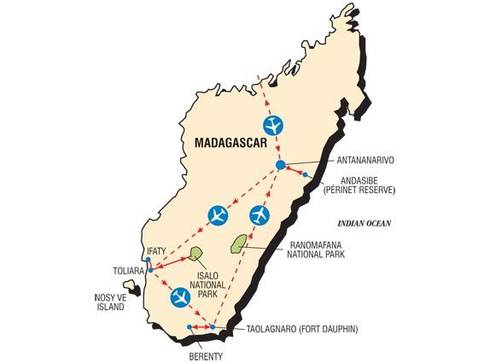 Tour leaders
Paul Harmes

Paul has always lived in the south of England on the Downs near Brighton in East Sussex. Many of his early years were spent in exploring this area. His interest in the natural world gradually developed from about the age of eight and he began to take a special interest in plants, although reptiles and amphibians, mammals and insects are also a passion. Paul is a Fellow of the Linnean Society, an active member of the Sussex Botanical Recording Society and the Botanical Society of the British Isles, which he represents as the county recorder for East Sussex. In 2003, he took voluntary severance from the National Grid Company plc and started his own botanical and ecological survey company. Paul enjoys sharing his knowledge of the natural world with other like-minded and interested people.

Paul Stanbury

Paul graduated in Environmental Science in 1995 and joined the Naturetrek team in January 1996. His keen interests in birds and travel began when aged seven and the intervening years have taken him to many parts of the world. Paul has always had a particular interest in North American wildlife, a fascination which led him to spend the second year of his degree course studying at Western Washington University near Seattle, where he developed a detailed knowledge of the Pacific North-west and its birds. He has also travelled widely in Europe and Africa, and spent three months backpacking around South East Asia from Borneo to Thailand. At present, Paul lives in Petersfield, Hampshire, only 30 minutes from the Naturetrek office in Chawton where he is based.
The island of Madagascar straddles the tropic of Capricorn approximately 400 kilometres off the east coast of Africa, across the Mozambique Channel. A former French colony until the 1960s, it is the fourth largest island in the world and two and a half times the size of Great Britain. The island is thought to have separated from the 'Dark Continent' about 160 million years ago when the prehistoric super-continent, Gondwanaland, began to split apart. Today, Madagascar is home to an outstanding range of habitats, from the lush rainforests of the east coast to the dry central uplands and low-lying Spiny Forests of the south-west, and a truly unique natural history which we will discover and enjoy on this holiday. Our primary focus, though, will be on the island's flora; this includes over 12,000 species of plant, of which 9,600 are endemic! For example, six of the world's eight species of baobabs ('Upside Down Trees') are endemic to Madagascar, four of which we stand a good chance of finding. There are 40 species of endemic aloes and over 1,000 species of orchid, 85% of which are endemic. Mention must also be made of the bizarre thorn-covered Didiereaceae, perhaps the most intriguing plants of all and a totally endemic family that occurs nowhere else on Earth!
This unusual and pioneering holiday begins with a flight to Antananarivo, the Malagasy capital, Antananarivo, known locally as 'Tana'. Here we spend our first night before flying on to Toliara (Tulear) on the south-western coast of the island. A short drive will bring us to the coastal community of Ifaty for a 2-night stay. Our main target here will be the Spiny Forest, a fascinating and bizarre ecosystem dominated by a unique family of trees, the endemic Didiereaceae. Through the tangle of thorns and branches we should be able to pick out the shape of the curious multi-branched Octopus Tree (EM>Didierea madagascariensis/EM>) whose trunks curve to grow into the prevailing southerly wind, and the tall thorny trunk of the Songo-be (EM>Alluaudia ascendens/EM>) which can reach 15 metres in height. Known locally as 'Ala Maiky', the Spiny Forest enjoys a maximum of only 610 millimetres of rain a year, but supports an extraordinary range of plants and other wildlife, including such birds as the beautiful Long-tailed Ground-roller and Sub-desert Mesite.
We next head north-east to Isalo National Park, located on Madagascar's high and dry central plateau, breaking the journey with a visit to the dry western forests of the Zombitse Reserve. Isalo National Park is renowned for its bizarre sandstone landscape of canyons, rocky pillars and other extraordinary wind-sculpted shapes. These outcrops are of particular spiritual significance to the local Bara tribe and the caves and rock walls house numerous burial sites and tombs. This park is home to the endemic Tapia trees (EM>Uapaca bojeri/EM>), and the bizarre rock-clinging Pachypodium rosulatum, also known as the Elephant's Foot. In addition, we hope to find yet another endemic, the Isalo Aloe (EM>Aloe isaloensis/EM>), along with Feather Palm (EM>Chrysalidocarpus isaloensis/EM>), Dwarf Baobab (EM>Adansonia rubrostipa/EM>) and birds such as Reunion Harrier and Forest Rock Thrush.
Retracing our steps back to Toliara, we next fly to Fort Dauphin on the southeastern coast of the island. From here we transfer to the privately owned Berenty Reserve for a 2-night stay. Established by the D'Heaulme family, this 260-hectare reserve protects a mix of Spiny Forest and impressive Tamarind Gallery Forest. The botany is certainly fascinating, but here we can also enjoy another endemic Malagasy family, the endearing lemurs. Berenty is world famous for its confiding troops of Ring-tailed Lemurs and Verreaux's Sifakas; indeed the Ring-tailed Lemurs in particular are sure to be our day-time companions as we explore the network of trails that provide access through the reserve. Nighttime forays may also yield one or two nocturnal species such as Grey Mouse Lemur and White-footed Sportive Lemur. On the return journey to Fort Dauphin we will stop to see the Three-cornered Palm, insectivorous pitcher plants and a variety of plants to be found in the lowland rainforest and transitional forest to the west of the town.
For our final two nights we catch a return flight to Tana and then transfer east to the rainforests of Andasibe. The lush forests here are extremely rich in endemic orchid and palm species, but are also home to the beautiful Indri, the largest and most vocal of the lemurs. Before embarking on our botanical walks we will visit the forests early one morning to hear the Indri sing, a mesmerising and haunting sound that is sure to remain with us long after we have returned to Tana for our overnight flight home.
Please contact us on 01962 733051 for details on what extensions either pre or post tour are available for this Tour.
The spiny forests were quite out of this world. Coca was a most knowledgeable botanist, very patient and helpful. David was unfailingly helpful and patient with excellent knowledge of plants and other wildlife. Botanical holidays are few and far between - so thank you Naturetrek!

J.D. Norfolk

Our trip leaders breadth of botanical knowledge was excellent and key to the botanical success of the trip...I enjoyed the trip immensely.

M.P. USA
2019
Departures
Availability
Cost
Sat 2nd Nov - Fri 15th Nov
SPACES
£5,795
Flights:
Most Naturetrek tours include flight costs ex-UK. If flights are not included, we indicate that here.
Flights are included in the tour cost
Regional Departures:

On certain tours it is possible to depart from a regional airport (rather than London). If a regional departure is possible, we indicate that here.
Regional Departures are available. Call 01962733051
Land only cost:

The "Land Only" cost is the tour price you will pay if you choose to arrange your own flights/transport.
£4,895
Single Room Supplement:
£595