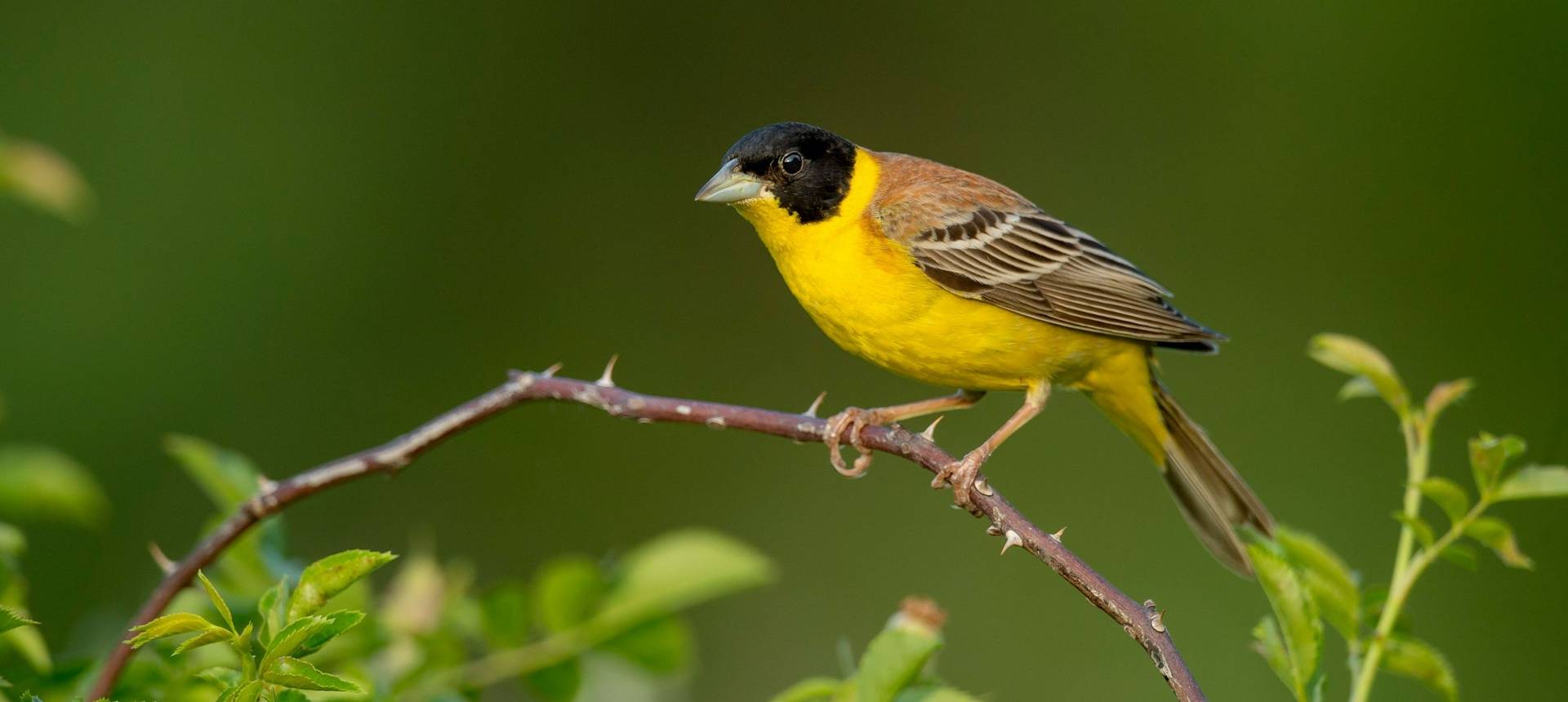 Lesbos in Spring - A Beginner Birding Tour
Tour Code: GRC10
A 8-day birdwatching holiday to the beautiful Greek island regarded as one of the best places in Europe to observe spring migrants. This tour has been designed specifically with Beginner Birdwatchers in mind.
Renowned for the volume and diversity of its bird migration, the lovely Aegean island of Lesbos is an ideal destination for our 10-day spring birdwatching tours. From a comfortable hotel base in Skala Kallonis, we set out each day to visit different parts of this small island, enjoying the ever-changing selection of migrant birds which pause to rest and feed before continuing their journeys. In addition to these long-distance travellers, the avifauna of Lesbos is also notable for a fine range of breeding birds which includes Krüper's Nuthatch and Cinereous Bunting. Whatever the vagaries of migration may bring, tour members are assured a superb birdwatching holiday on an archetypal Greek island. 
Witness spring bird migration in the Mediterranean
Impressive variety of resident birds
Atmospheric Greek Island
Colourful flora 
Single hotel base in Skala Kallonis
Be guided by our expert Naturetrek ornithologists
Can I help you?

For expert advice call +44 (0) 1962 733051

Operations Manager

X
David Phillips
David has had an enthusiasm for both nature and astronomy from an early age. As an undergraduate, reading Mathematics and Physics, he took courses in astrophysics and became chairman of the university's Astronomical Society. For the past 10 years David has worked in the travel industry and, during that time, he has organised and led many astronomically themed tours. He has seen eight solar eclipses and spent many nights viewing the spectacular Northern Lights from northern Iceland, one of his favourite places. David has travelled to 70 countries on all seven continents, combining his love of wildlife and star-gazing; during a recent winter trip to Norway (looking for Orcas and Humpback Whales) he saw in the New Year with a spectacular Northern Lights display as a backdrop.
Outline Itinerary
Day 1
Fly Mytilini; transfer to Skala Kallonis
Day 2/7
Daily programme of birdwatching excursions from Skala Kallonis
Food & Accommodation
All included in the price.
A pleasant family-run tourist hotel at Skala Kallonis, all rooms with private facilities.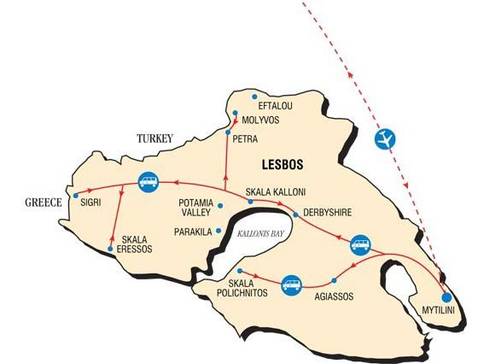 Please contact us on 01962 733051 for details on what extensions either pre or post tour are available for this Tour.