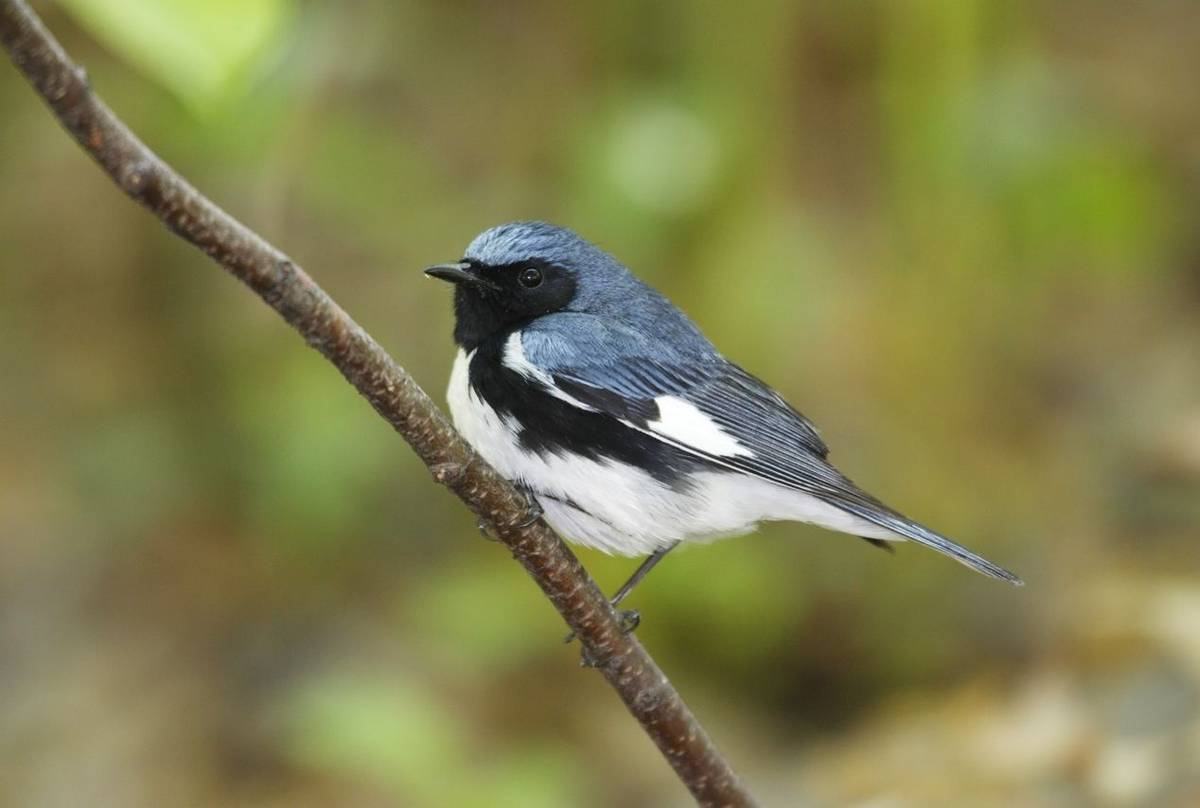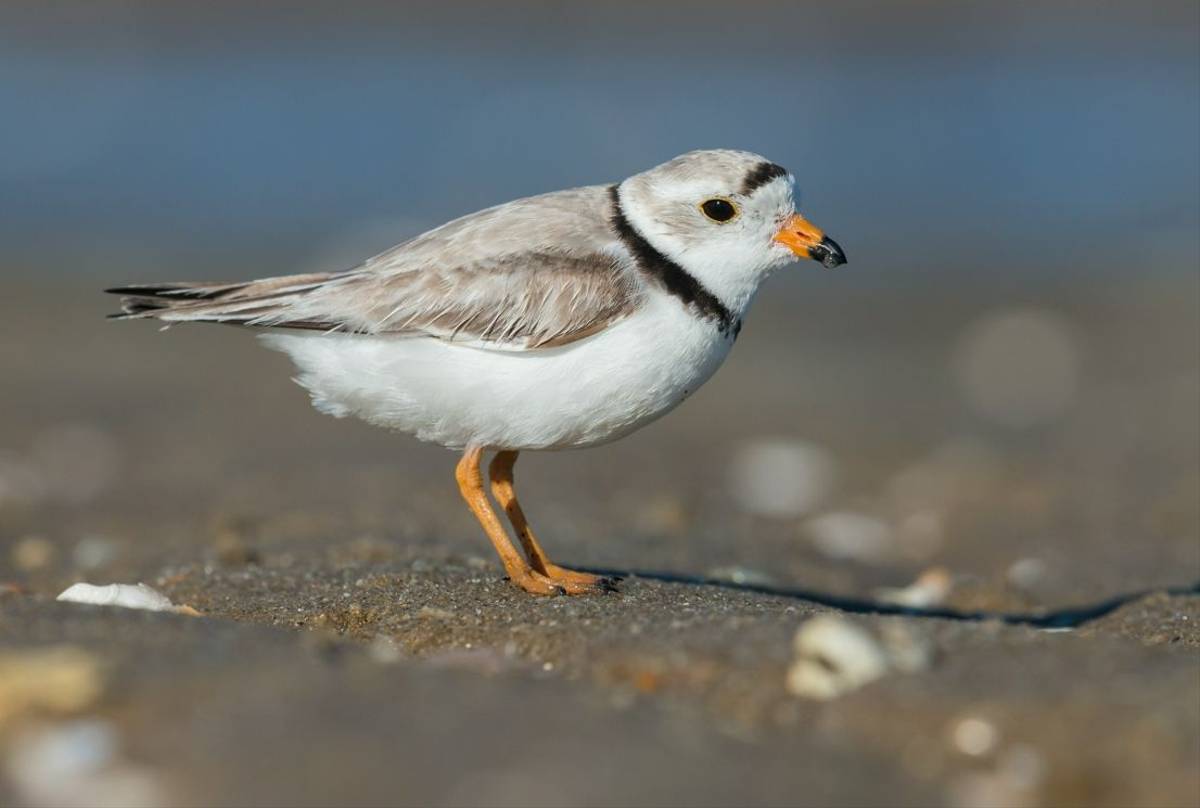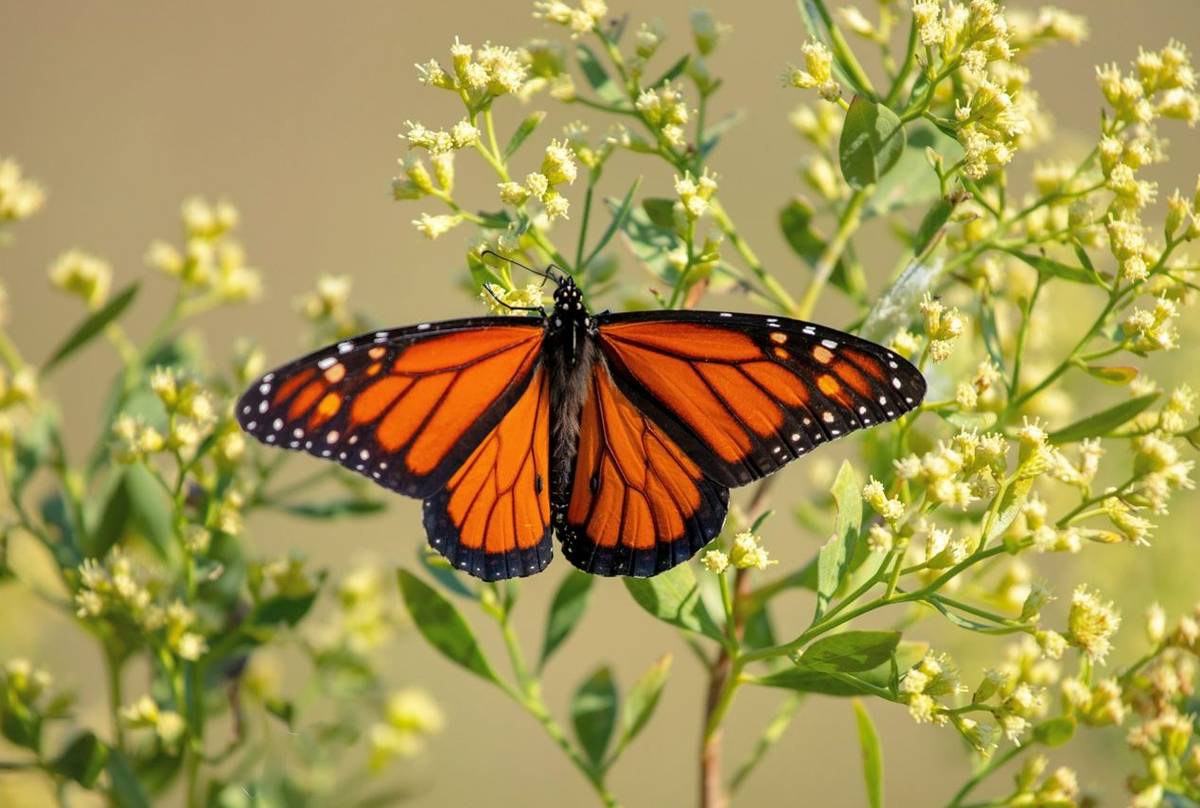 Tour Itinerary and Reports
Go Slow ... in Cape May
Tour Code: USA18
A gentle-paced 11-day holiday to the legendary birding mecca of Cape May to enjoy the autumn migration of eastern North America's birds, butterflies and dragonflies.
11 days from
£3,895 (Inc flights)
Land only price from
£3,395
Add this tour to your saved toursRemove from saved toursstar_border star

Add to Saved Tours
Highlights
Tour Itinerary and Reports
Summary
Cape May, in southern New Jersey, is one of the most exciting migration hotspot in the eastern United States, with some 300 species of North American birds passing through each spring and autumn. Late September is one of the best times of the year for variety, be it a "fallout" of warblers and other migrants, a movement of hawks overhead or high numbers of shorebirds, gulls and terns at the waterside. Dragonfly and butterfly migration can present great excitement too; in short, we never know what we might find! During our 8-night stay in Cape May we will enjoy all aspects of the area's varied natural history, along with excellent, 4* accommodation and friendly American hospitality … all at a leisurely Go Slow pace.
An abundance of migrating songbirds including American wood warblers, vireos, flickers, buntings, and many other species
Spectacular raptor migration, with hundreds, sometimes thousands, of hawks, harriers and falcons possible in a single day
One of the largest diversity of waders, herons and other shorebirds in North America
Boat trip through New Jersey's southernmost salt marsh for up-close views of shorebirds, herons, and other marsh birds
Incredible Monarch butterfly and dragonfly migration
Grading
Grade A. This is a 'Go Slow' holiday designed to have inbuilt flexibility for the majority of the time around Cape May. In Cape May, we will offer early starts on a couple of days to make the most of the overnight migration. During the middle of the day we will have the option of visiting hawk and butterfly-migration viewpoints, with further optional late afternoon jaunts for more wildlife. On two days we travel a little further afield and will plan to be out for the full day, returning to our hotel in good time to freshen up before dinner. The tour is comprised mainly of short walks, of easy to moderate level. Driving time between locations will be less than 30 minutes on average; one drive will be up to 1 hour.
Cape May has long been heralded as the most exciting migration hotspot in the eastern United States. Each spring and autumn over 300 species of North American birds – many in huge numbers – pass through and over the point as they migrate between their breeding and wintering grounds along the so-called 'Eastern Flyway'. Bordered by Delaware Bay to the west and the Atlantic Ocean to the east, the peninsula acts as a natural funnel, eventually concentrating the birds at its tip. These weary migrants suddenly find themselves 'trapped' by water on three sides and many opt to land and rest rather than continue south over the bay and into Delaware. Such a concentration of birds in a relatively small area attracts plenty of keen naturalists too, and presents us with the opportunity to enjoy a week of outstanding, and easy, birding!
After a direct flight to the city of Philadelphia and an overnight stop, we will spend the next eight nights at the 4-star Ocean Club Hotel, Cape May, just steps away from the beachfront and promenade. Our plans each day will be kept flexible to make the most of the weather conditions and recent sightings, but our base is perfectly positioned and most excursions will be within half an hour's drive of the hotel. Given the right weather, the woodlands and bushes around Cape May fill with warblers, vireos, buntings, orioles and tanagers each morning, all seeking a place to rest and feed after their nocturnal flight. Late September offers the peak of migrant diversity, especially in 'fall conditions' when a passing cold front can ground a wonderful variety of species including Scarlet Tanager, Rose-breasted Grosbeak, Blackburnian, Chestnut-sided and Black-throated Blue Warblers and many more. Raptor-watching can be equally spectacular, with Sharp-shinned, Cooper's and Broad-winged Hawks, Northern Harriers and American Kestrels all passing through. Nearby wetlands attract innumerable waders, herons, gulls and terns, while spectacular movements of Monarch butterflies and dragonflies often take place too. Cape May is also one of the best places in the US to look for vagrant birds; in short, it is impossible to predict what might drop in during our stay!
Expertly guided by naturalists Adam Dudley and Jane Dixon, we will enjoy all aspects of Cape May's varied natural history on this new tour, which offers excellent accommodation, exciting birding and friendly American hospitality … all at a gentle 'Go Slow' pace.
DETAILED INFORMATION
Outline Itinerary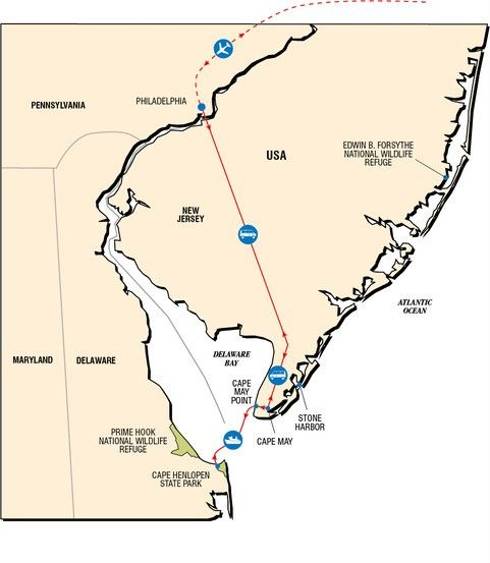 Day 1
Fly Philadelphia & overnight
Day 2/9
Excursions from Cape May
Day 10
Transfer to Philadelphia; depart for London
cloud_downloadDownload Full Itinerary
What's Included?
Flights
Accommodation:

After an overnight in a comfortable hotel in Philadelphia close to the airport, we spend the rest of our stay in the comfortable Ocean Club Hotel, a boutique hotel with outdoor pool, poolside bar and spacious sundeck, situated directly across from Cape May's beach and promenade. All rooms have ocean views (some have full ocean views, some have side-on ocean views), balcony, free Wi-Fi, mini fridge, coffee maker, hair dryers and air-con / heating.

Food:

All food is included in the price of the tour. We will usually take picnics or pick up sandwiches to keep us going during the day, and eat at a selection of local restaurants in the evenings.
Dates & Prices
2020
Departures
Availability
Cost
Fri 25th Sep - Mon 5th Oct
SPACES
£3,895
Flights:
Most Naturetrek tours include flight costs ex-UK. If flights are not included, we indicate that here.
Flights are included in the tour cost
Regional Departures:
On certain tours it is possible to depart from a regional airport (rather than London). If a regional departure is possible, we indicate that here.
Regional Departures are available. Call 01962733051
Land only cost:
The "Land Only" cost is the tour price you will pay if you choose to arrange your own flights/transport.
£3,395
Single Room Supplement:
£695
Why Naturetrek?
At Naturetrek we craft expertly-guided group and tailor-made wildlife holidays and cruises to all seven continents. On one of our holidays, you can be assured that our passionate team will enable you to experience and enjoy the best of the world's wildlife and natural spectacles in as comfortable and rewarding a manner as possible, caring as best we can for the environment in the process. We are proud to provide:
The widest choice of wildlife holidays worldwide
Tours managed and led by naturalists, for naturalists
Outstanding value and exceptional customer service
Furthermore, as a Naturetrek client, our office team are always to on hand to help you – so if you have any queries about your holiday, whether before or after you have booked, we will be delighted to answer them on the phone. Please just give our team a call!