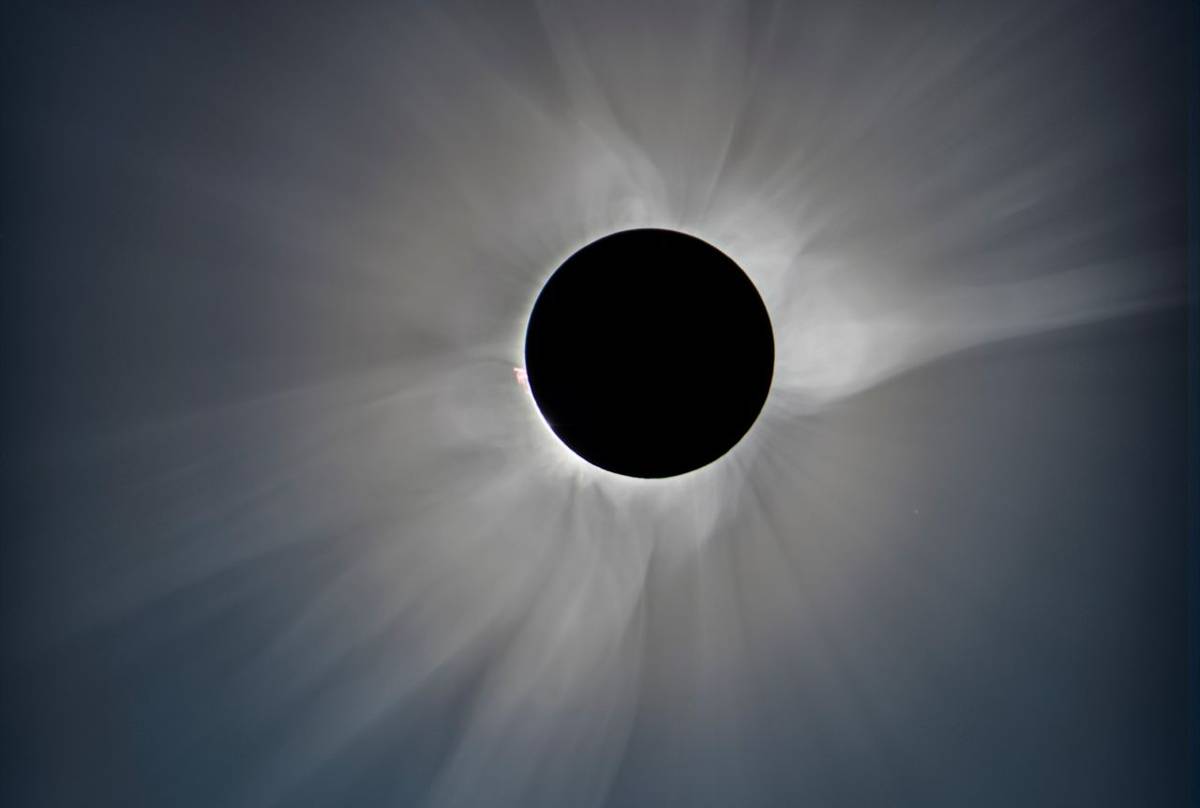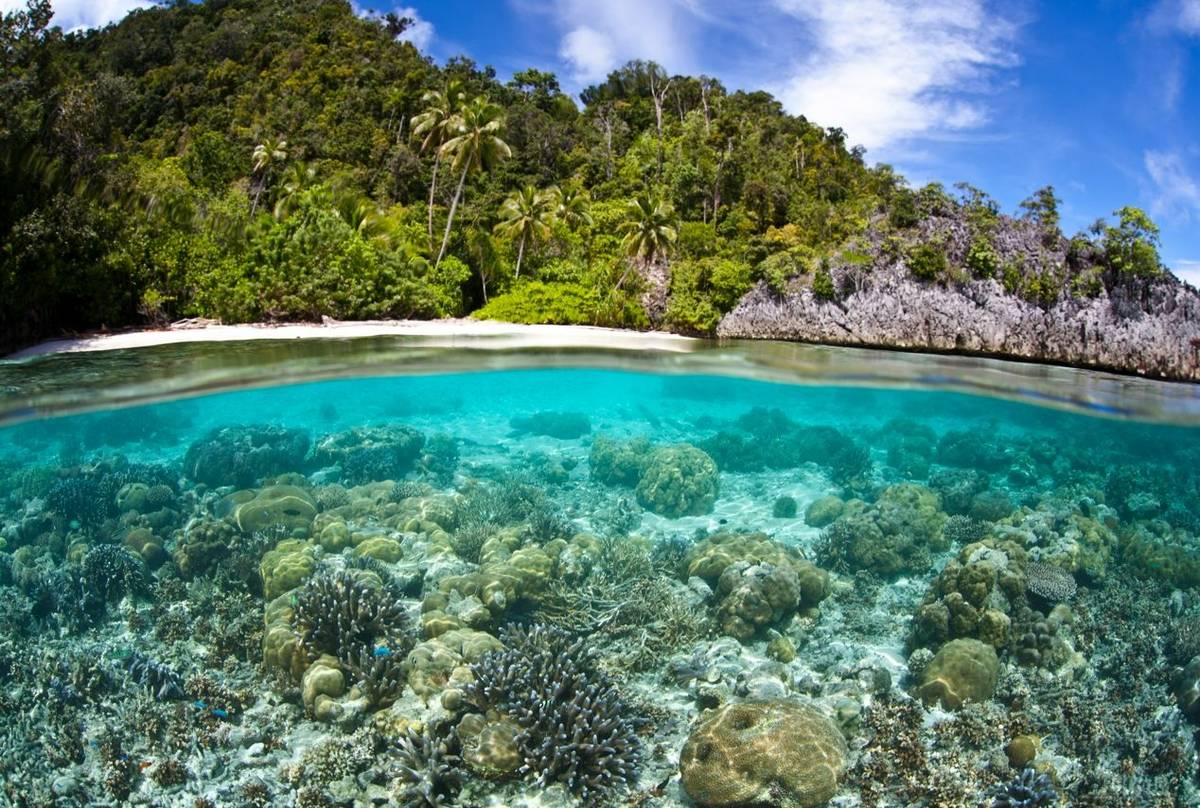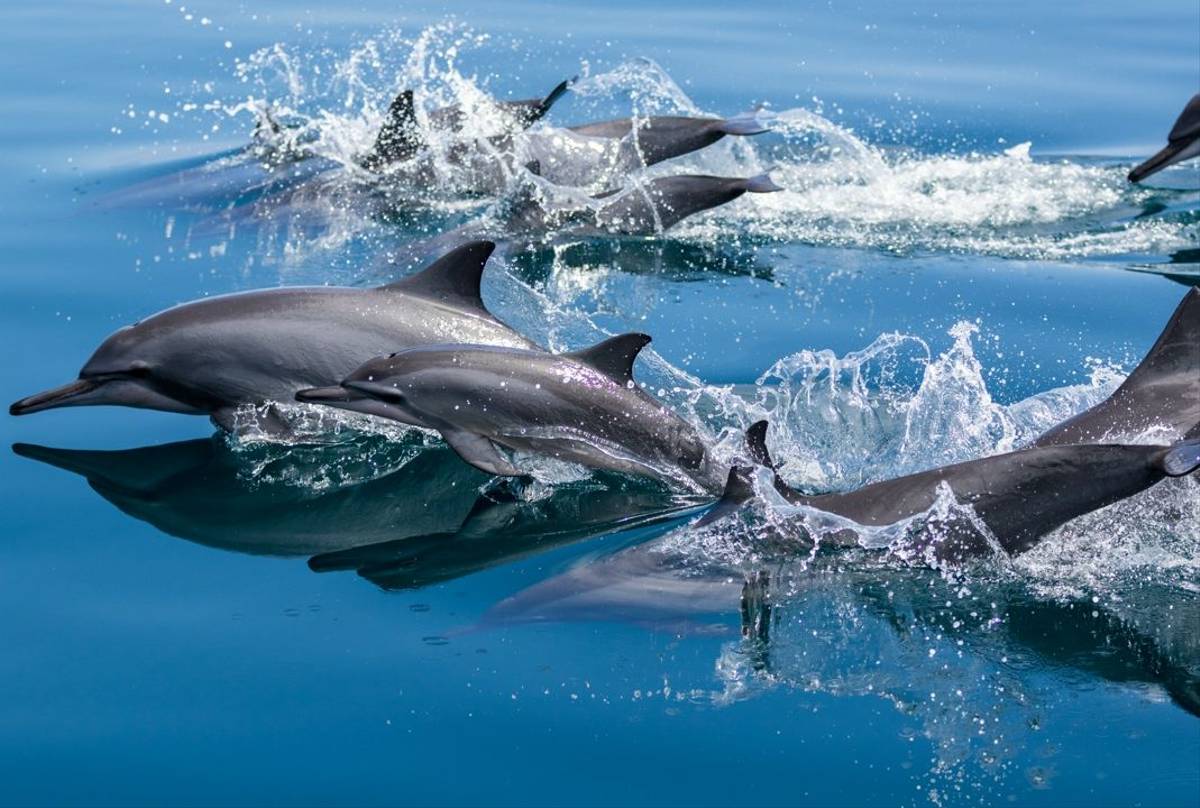 Tour Itinerary and Reports
Spice Islands to Raja Ampat - Indonesia's Total Solar Eclipse
Tour Code: IDN03
Board an eleven night cruise through the islands of Eastern Indonesia to explore some of the most pristine reefs on earth, look for birds of paradise and witness a total solar eclipse.
16 days from
£8,995 (Inc flights)
Land only price from
£8,095
Add this tour to your saved toursRemove from saved toursstar_border star

Add to Saved Tours
Highlights
Tour Itinerary and Reports
Summary
On 20th April 2023 the track of a total solar eclipse will clip the extreme northwest coast of Australia before crossing the Timor Sea and on to Indonesia. Taking full charter of the M/V Mermaid, a 28m motor yacht, our group will sail from Ambon in Indonesia, stopping in the Banda Islands which were fought over by the European powers in the 17th century as the only source of the spices nutmeg and mace, before sailing across the archipelago to the path of the eclipse and anchoring off the Gorom Islands. This should be a remarkable setting to watch the dramatic and awe-inspiring celestial alignment unfold.   
Sailing north across the Ceram Sea we will approach Raja Ampat, a group of islands and coral reefs off West Papua that are considered by many to be the most pristine on the planet. In addition to watching out for numerous cetacean species that frequent these tropical waters, there will be numerous opportunities to get into the water and snorkel among the kaleidoscopically coloured fish and coral. On our land excursions we hope to see several species of birds-of-paradise, that most richly decorated and flamboyant of bird families. This tour is truly a feast for the senses above and below the water and in the skies.
In addition to witnessing extraordinary natural phenomena, we will cruise a region rich with history. The parts of Indonesia that we pass through were visited by the great Victorian naturalist and co-founder of the theory of evolution, Alfred Russel Wallace. During the 1850s and 60s, Wallace spent eight years travelling around the archipelago collecting thousands of specimens of birds, insects and mammals to send back to wealthy collectors in Britain. During his expeditions he noticed distinct differences in the mammals and birds on either side of a boundary that came to be known as the Wallace Line. He recognized that to the west of the line the species were similar to those in South-East Asia and those to the east of the line were more closely related to the Australasian fauna. For this observation Wallace is regarded at the 'Father of Biogeography'.
Includes a 11-day cruise aboard the exclusively chartered MV Mermaid I
Snorkel over pristine coral reefs each day
Spinner, Spotted & Indo-Pacific Bottlenose Dolphins all possible
Look for Pilot Whale & Sperm Whale plus False Killer & Killer Whales with a chance of the rarer Bryde's & Omura's Whales
Look for the stunning Red Bird-of-paradise
Total Solar Eclipse and enjoy stunning views of the night sky
Historic spice islands and and fauna that inspired A R Wallace  
Led by renowned marine biologist Dr Chas Anderson. 
Grading
Grade A. All island walks and snorkelling excursions are optional.
Outline Itinerary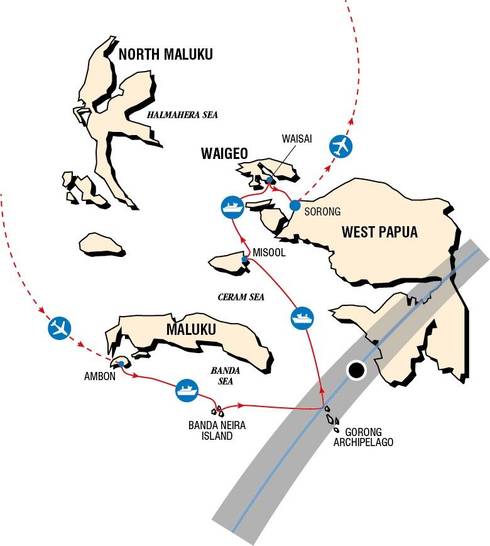 Day 1/2
Depart London / In flight
Day 3
Arrive Ambon and overnight
Day 4
Board 'MV Mermaid I' and begin cruise
Day 5/8
Cruising the Banda Sea
Day 9
Total Solar Eclipse
Day 10/14
Cruising Seram Sea and Raja Ampat
Day 15
Disembark 'MV Mermaid' and fly London
cloud_downloadDownload Full Itinerary
Dates & Prices
2023
Departures
Availability
Cost
Wed 12th Apr – Thu 27th Apr
FULL
£8,995
Flights:
Most Naturetrek tours include flight costs ex-UK. If flights are not included, we indicate that here.
Flights are included in the tour cost
Regional Departures:
On certain tours it is possible to depart from a regional airport (rather than London). If a regional departure is possible, we indicate that here.
Regional Departures are available. Call 01962733051
Land only cost:
The "Land Only" cost is the tour price you will pay if you choose to arrange your own flights/transport.
£8,095
Why Naturetrek?
At Naturetrek we craft expertly-guided group and tailor-made wildlife holidays and cruises to all seven continents. On one of our holidays, you can be assured that our passionate team will enable you to experience and enjoy the best of the world's wildlife and natural spectacles in as comfortable and rewarding a manner as possible, caring as best we can for the environment in the process. We are proud to provide:
The widest choice of wildlife holidays worldwide
Tours managed and led by naturalists, for naturalists
Outstanding value and exceptional customer service
Furthermore, as a Naturetrek client, our office team are always to on hand to help you – so if you have any queries about your holiday, whether before or after you have booked, we will be delighted to answer them on the phone. Please just give our team a call!