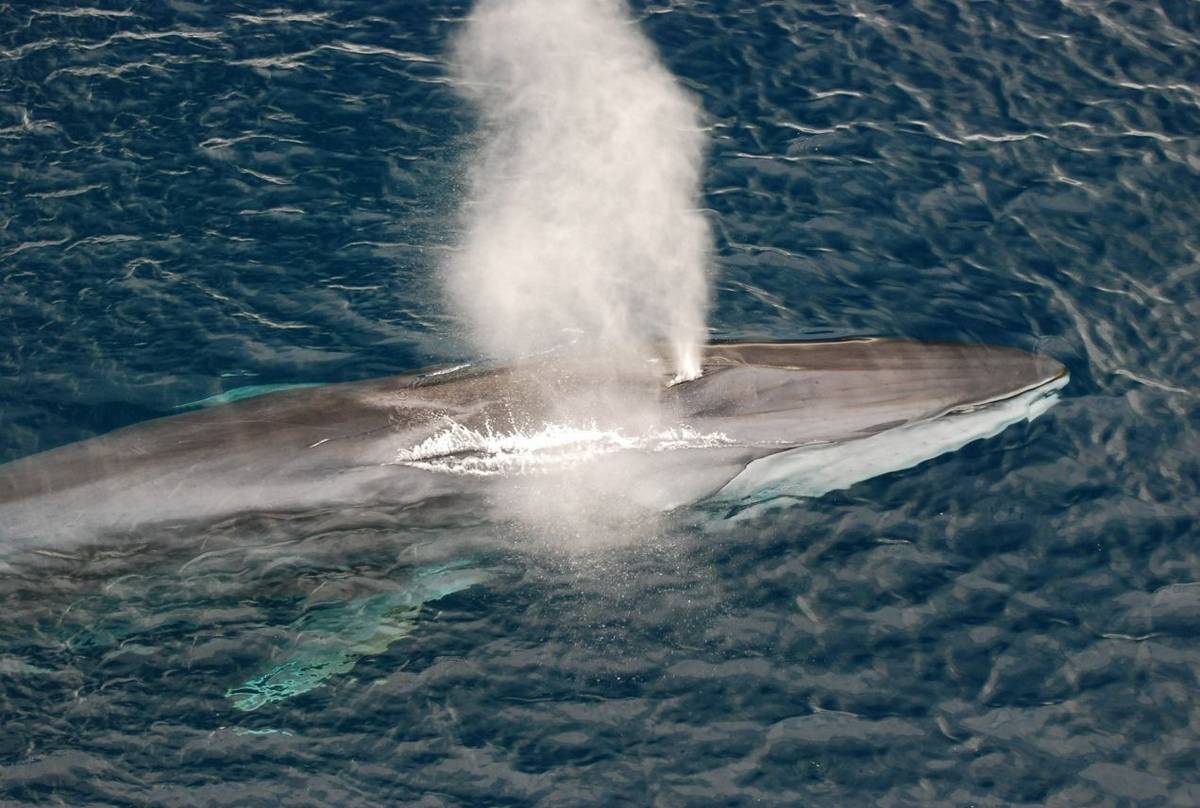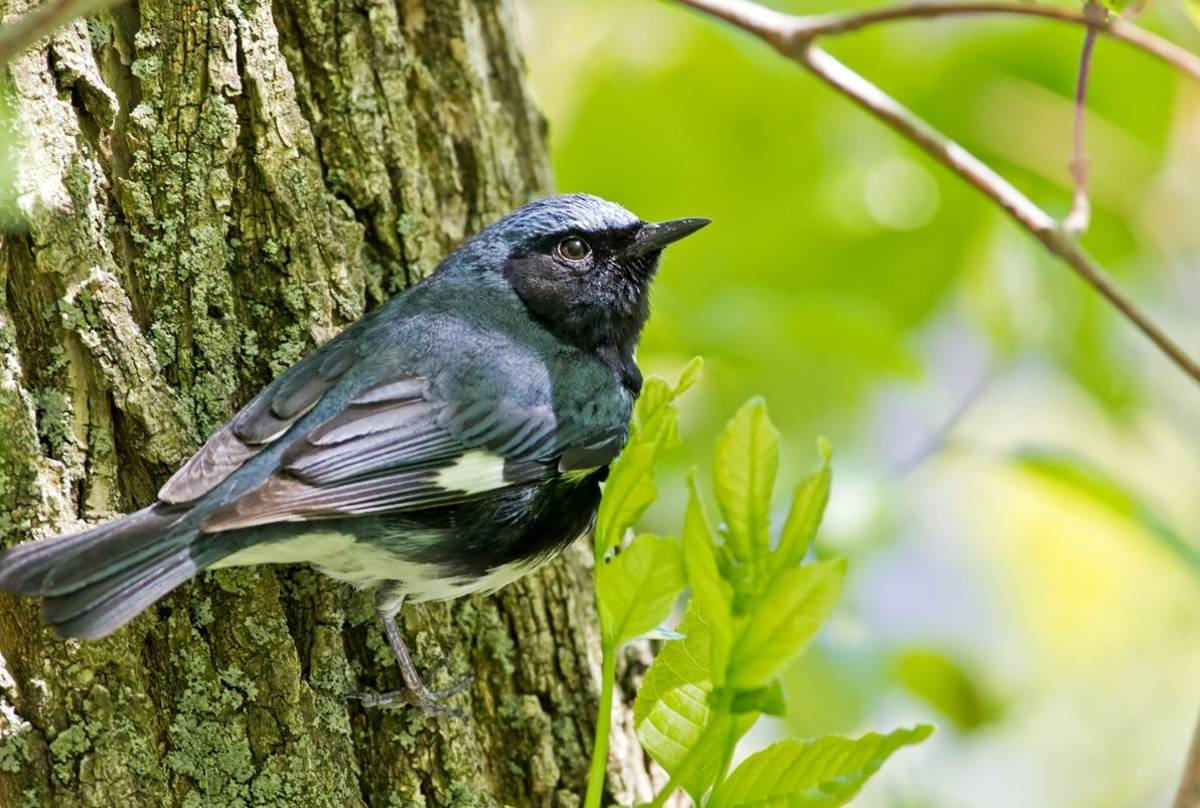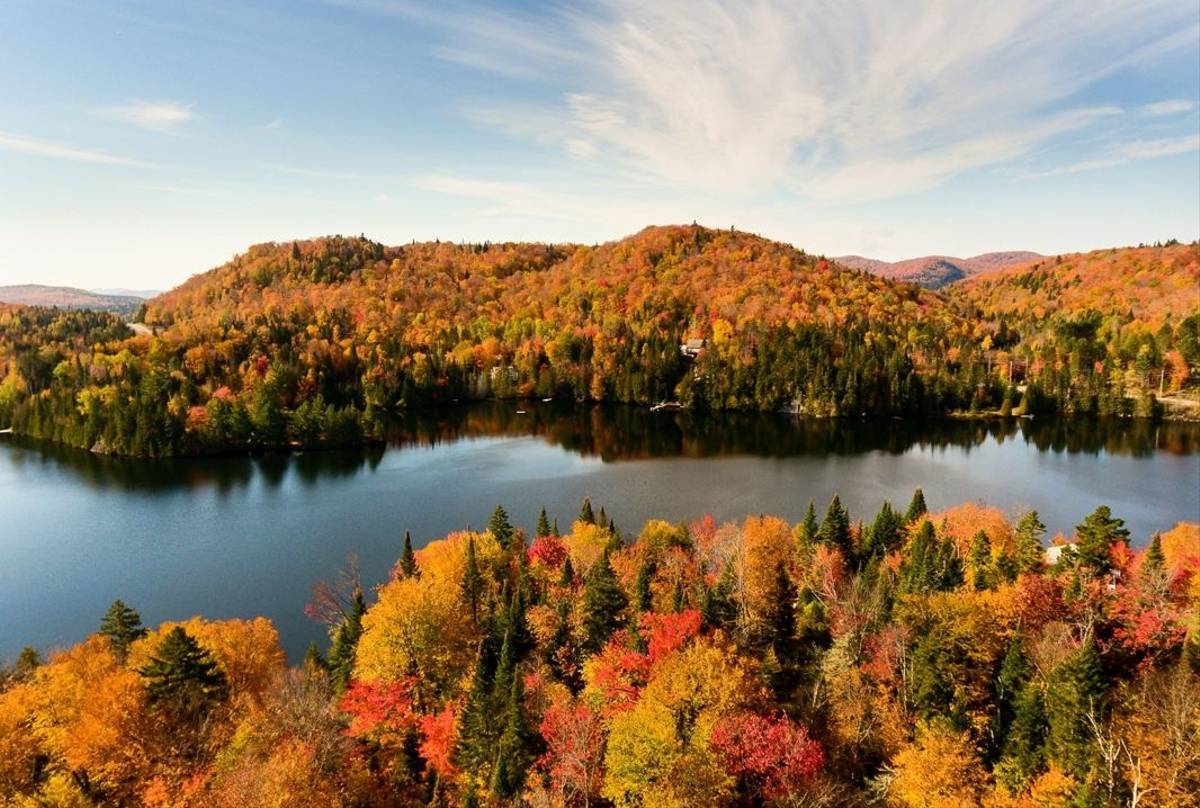 TOUR ITINERARY AND REPORTS
Can I help you?

Eastern Canada - Great Whales & the Fall Migration
Tour Code: CAN06
A 17-day wildlife holiday focusing on the birds and mammals of the Canadian provinces of New Brunswick and Quebec, as well as the region's spectacular scenery and the breathtaking colours of the 'Fall'.
17 days from
£5,995 (Inc flights)
Land only price from
£5,195
Add this tour to your saved toursRemove from saved toursstar_border star

Add to Saved Tours
Highlights
TOUR ITINERARY AND REPORTS
Can I help you?

Summary
Eastern Canada in the 'fall' offers a landscape over which you can imagine a paint box has been spilt. The intense reds, oranges and golds of the aspens, maples and beeches in the autumn provide one of natural world's great spectacles, and it is to this backdrop that we will search for the region's exciting wildlife. This trip offers a double dose of world-class whale-watching – firstly in New Brunswick's Bay of Fundy, searching for Fin and Humpback Whales, and perhaps Northern Right Whale, and secondly in Quebec's St Lawrence Seaway for Fin Whales and its small population of Belugas. Meanwhile, the autumn migration of warblers, waders, raptors and other birds will be in full swing, and we will visit some of the region's very best woodlands and wetlands in search of them. The tour ends in the historic city of Quebec City and time to explore its old quarter, a designated UNESCO World Heritage Site.  
Look for Fin Whales and Humpback Whales in the Bay of Fundy
Northern Right Whale possible
Seabirds including Great Shearwater & Wilson's Petrel
Explore Grand Manan Island, one of Eastern Canada's migration hot-spots!
Search for Beaver and Moose in Fundy National Park & the Parc de la Gaspesie
Look for Beluga in the St Lawrence River
Spectacular colours of the Canadian 'fall'
New World warblers including Magnolia, Black-and-white, Blackburnian & Black-throated Green 
Waders including Semi-palmated, White-rumped, Stilt and Pectoral Sandpipers
Explore the historic city of Quebec
Led by expert naturalist guides
Grading
Grade A - Mostly easy wildlife walks but with some more strenuous optional hikes.
This exciting tour combines the very best of eastern Canada's provinces of New Brunswick and Québec, at a time of year when the southbound migration of birds will be in full swing, cetaceans and seabirds crowd into the Bay of Fundy and the forested hills and coastal woodlands are swathed in the reds, oranges and golds of the Canadian 'Fall'. It will take us from the rocky island of Grand Manan, past New Brunswick's attractive fishing villages, into Québec's mountains and forests and along the mighty St. Lawrence River to the fortified walls of Québec City itself. En route we will go in search of an unforgettable variety of wildlife from the ghostly-white Beluga and rare Northern Right Whales to the tiny Least Sandpiper, the smallest wader in the world! Mixed flocks of warblers, vireos and kinglets will cross our path as we explore the region's foremost wildlife reserves, whilst boat trips out into the Bay of Fundy and St. Lawrence River will introduce us to eastern Canada's exciting marine-life.
We begin our tour in Saint John, New Brunswick, from where we take a ferry to the island of Grand Manan which sits in the middle of the Bay of Fundy. Here we will be based for four nights whilst we explore both on land and at sea, in search of Fin and Humpback Whales - and perhaps Northern Right Whale - seabirds including Great Shearwater and a host of migrating passerines and waders. Moving on, we will make our way north through New Brunswick, stopping to look for Moose and Beaver in Fundy National Park and waders such as Semipalmated, Pectoral and Stilt Sandpipers in the wetlands of Île Miscou. Crossing into neighbouring Québec, we will explore the extensive boreal forests of the Parc de la Gaspésie, home to mammals such as Black Bear and such birds as Spruce Grouse and Black-backed Woodpecker. Turning south-west, we next follow the course of the mighty St. Lawrence and cross the river at Rivière-du-Loup to spend two nights in Tadoussac. By early October the maples, aspens and beeches of the region's temperate forests should be a kaleidoscope of colour and to this wonderful backdrop we will take to the water in search of Fin and Minke Whales and the St. Lawrence's small population of Belugas. We complete our tour with a night in the historic city of Québec, before continuing south to Montréal for our flight home.
DETAILED INFORMATION
Outline Itinerary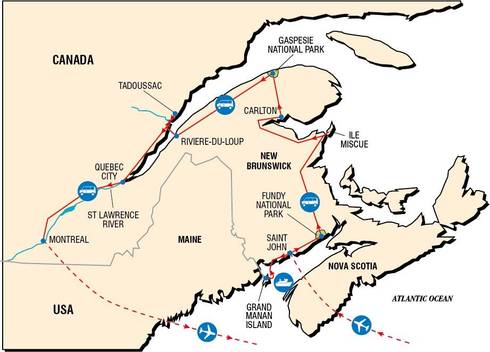 Day 1
Fly Saint John, New Brunswick, and overnight
Day 2/5
Grand Manan Island
Day 6
Fundy National Park
Day 10/11
Parc de la Gaspesie
Day 15
Cap Tourmente and Quebec City
cloud_downloadDownload Full Itinerary
What's Included?
Flights
Accommodation:

Comfortable gites, hotels and auberges, all with private facilities.

Food:

All breakfasts are included in the tour cost. Lunches and dinners are excluded. Allow approximately £500. 
Dates and Prices
2020
Departures
Availability
Cost
Mon 21st Sep - Wed 7th Oct
SPACES
£5,995
Flights:
Most Naturetrek tours include flight costs ex-UK. If flights are not included, we indicate that here.
Flights are included in the tour cost
Land only cost:
The "Land Only" cost is the tour price you will pay if you choose to arrange your own flights/transport.
£5,195
Room sharing options:
If a customer on this departure has already expressed an interest in sharing a room it will be flagged here. We will identify if there are sharing options for male, female or both.
Not available
Single Room Supplement:
£1,395
Why Naturetrek?
At Naturetrek we craft expertly-guided group and tailor-made wildlife holidays and cruises to all seven continents. On one of our holidays, you can be assured that our passionate team will enable you to experience and enjoy the best of the world's wildlife and natural spectacles in as comfortable and rewarding a manner as possible, caring as best we can for the environment in the process. We are proud to provide:
The widest choice of wildlife holidays worldwide
Tours managed and led by naturalists, for naturalists
Outstanding value and exceptional customer service
Furthermore, as a Naturetrek client, our office team are always to on hand to help you – so if you have any queries about your holiday, whether before or after you have booked, we will be delighted to answer them on the phone. Please just give our team a call!