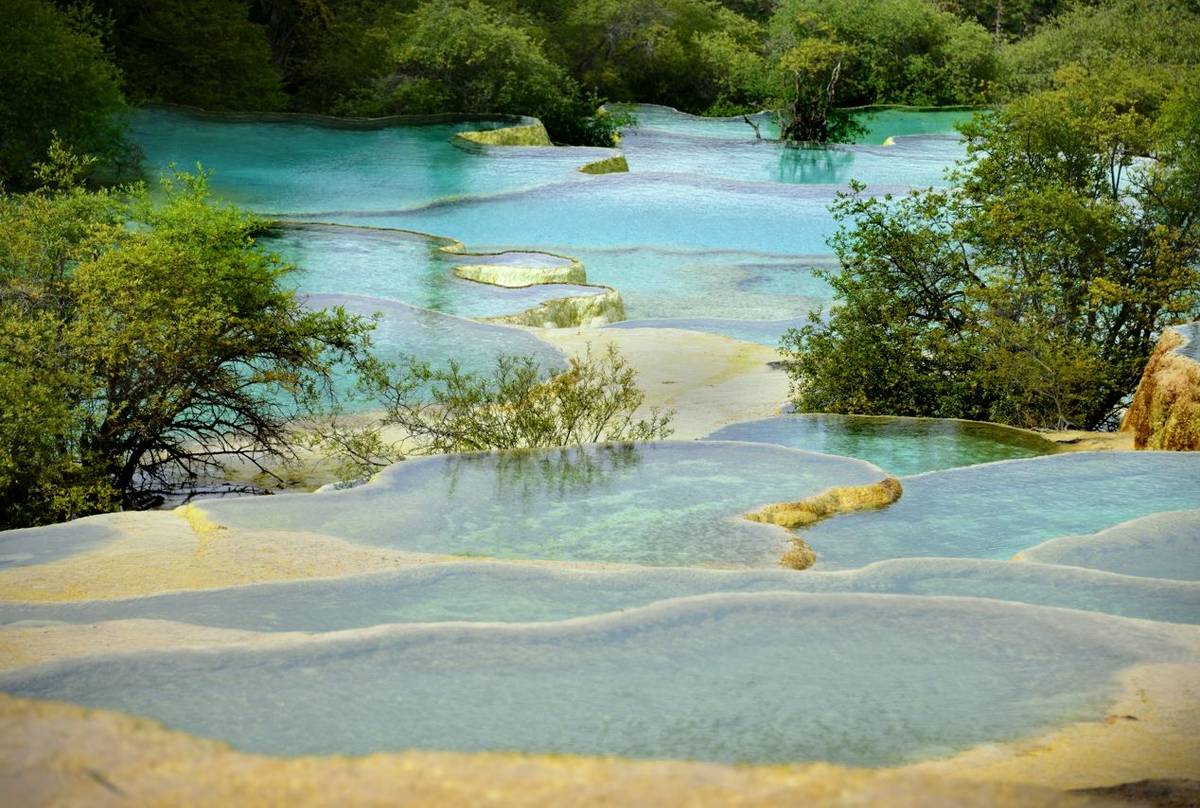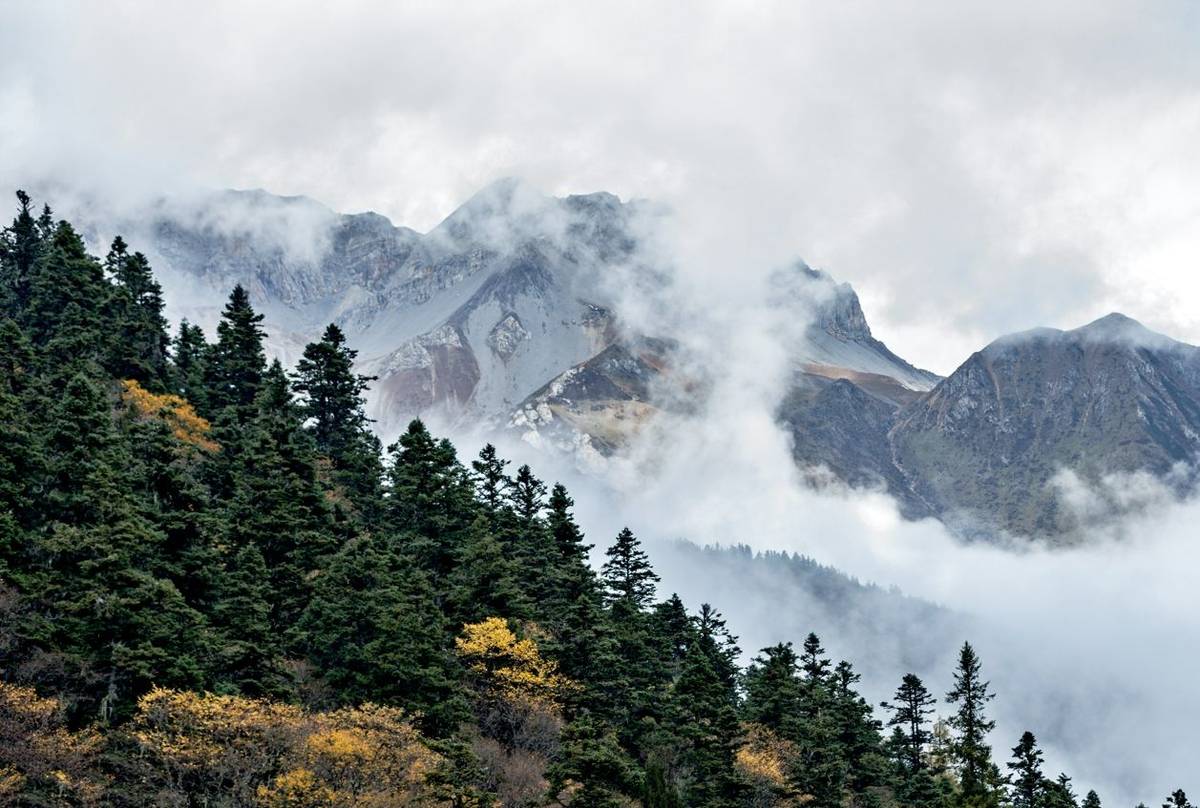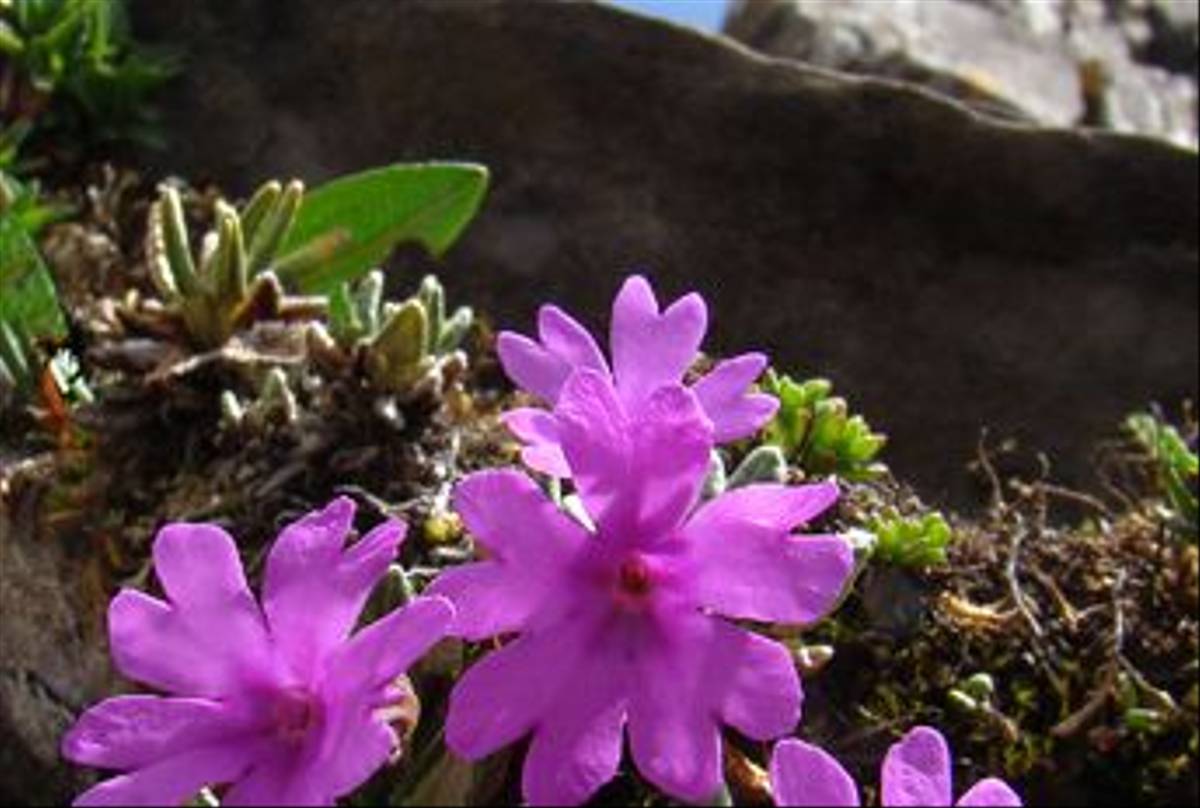 TOUR ITINERARY AND REPORTS
China - Plant Hunting in Sichuan, Land of the Panda
Tour Code:
A pioneering 22-day botanical tour to Sichuan Province following in the footsteps of the early plant-hunters.
Add this tour to your favouritesRemove from Favouritesstar_border star

Add To Favourite
Highlights
TOUR ITINERARY AND REPORTS
SUMMARY
In the far west of China, the Province of Sichuan encompasses fertile subtropical plains and high mountain ranges marking the border with neighbouring Tibet. There are strong Tibetan influences throughout the Province, especially in the appearances of the villages and the features of the local tribespeople. Famous as the home of the Giant Panda, Sichuan boasts the most diverse temperate flora in the world, and we will be emulating the feats of early plant-hunters such as Ernest Wilson and George Forrest as we travel the length of the Province searching for rare and exotic species of flowers.
Stunning flora & home of many now familiar garden plants
Fascinating Tibetan influenced culture
Adventurous itinerary to areas little visited by Westerners
Rhododendron forests & meadows full of Primulas
Mecanopsis in grasslands, including the blue poppy
Pitao Valley & Balang Shan pass – botanical paradise!
Mecanopsis punicea, which Ernest Wilson travelled 600 miles to collect
Breathtaking scenery from high alpine plateaux to forests & grassland
Led by botanist John Shipton
Grading
Moderate walking but travelling in this part of China can be demanding.

In the far west of China, where the atlas marks in streaks of purple the great plateau of Tibet tumbling to the south and east into the plains of China, the great province of Sichuan lies. Its subtropical fertile plain, known as the Red Basin, is ringed by mountains, and its remoteness from the centres of power and its relative inaccessibility, until recently ensured that this region was China's 'Wild West', to both Chinese and foreigners alike. The west of the province, dominated by those great mountain ranges with peaks towering to over 7,000 metres, was part of Kham and Amdo, old provinces of Tibet that remained under the control of the Dalai Lama until early in the last century. Today the Tibetan people of western Sichuan cling fiercely to their distinct way of life, language and culture, as do other ethnic minorities such as the Hui and Qiang, despite the upheavals of the 20th century and the incursions of the Han Chinese. 

 

P class=Body style="MARGIN: 0cm 0cm 0pt">FONT size=3>FONT color=#000000>FONT face=Helvetica>The great range of environmental conditions here, from alpine slopes to temperate forests and high grasslands, has given rise to one of the richest and most diverse temperate floras in the world. Towards the end of the 19th century, and into the early 20th, the great plant-hunters Ernest Wilson, George Forrest, Joseph Rock, and Purdom and Farrer travelled FONT size=3>FONT color=#000000>FONT face=Helvetica>through Sichuan and collected what, today, are some of our best-known garden plants, and introduced them for the first time into cultivation in European gardens. It is only in recent years that Sichuan has become accessible again to travellers from outside China, making it possible for intrepid plant enthusiasts to see some of these species in the wild. The sheer range of plants is breathtaking, and there is still a long way to go in assessing their potential in horticulture. Change is happening very quickly, but the vast reaches of western Sichuan are still infrequently visited by Westerners. o:

 

P class=Body style="MARGIN: 0cm 0cm 0pt">FONT size=3>FONT color=#000000>FONT face=Helvetica>We begin our journey in Chengdu, the capital of the province, which lies on the western side of the Red Basin. Then, leaving the subtropical plain behind, we enter the Pitiao Valley and the Wolong Nature Reserve. Wolong is well known for being the largest of China's 20 Giant Panda reserves, as well as a haven for many bird and animal species. The Pitiao Valley, and the valleys which run alongside its many side streams, are a botanical paradise, and it is on these which we will focus our attention. We will also botanise the Balang Shan pass, where a wonderful variety of Meconopsis species grow: several blue, and the scarlet EM>M. punicea/EM> that lured Wilson to this region; we will search for these as well as many other alpines. Next we will travel to Kangding, across remote passes and in the footsteps of Wilson and Père David, discoverer of the handkerchief tree, EM>Davidia involucrata/EM>. This area is surrounded by mountains, including Gonga Shan (western China's highest peak at over 7,500 metres), and the countryside here is composed of a mosaic of lakes, steep forested valleys, grassland and high passes. Within easy striking distance are fertile plant-hunting grounds: rhododendron forests, moist meadows abounding in EM>Primula/EM> and EM>Pedicularis/EM> species, grasslands holding EM>Meconopsis integrifolia/EM> and screes where the blue EM>Meconopsis /EM>species may be found. o:

 

P class=Body style="MARGIN: 0cm 0cm 0pt">FONT size=3>FONT color=#000000>FONT face=Helvetica>After a 3-night stay in Kangding we venture onto the Tibetan Plateau itself. We will spend the next 10 days ascending and descending the Plateau — FONT face=Helvetica>crossing mountain passes (some over 4,500 metres high) rich in alpines, and exploring vast meadows and grasslands where among the myriad plants we should find in flower are EM>Cremanthodium brunneopilosum/EM>, EM>Ligularia liatroides/EM>, EM>Stellera chaemojasme/EM> and a spectacular range of EM>Pedicularis/EM> species. We will then plunge into rich tracts of temperate broadleaf woodlands and valleys, before ascending once more onto the Plateau where snow-capped peaks and huge vistas dotted with Tibetan herdsmen and their tents greet us again. In the Zheduo range, we will look for a mouthwatering variety of alpine plants including EM>Soroseris/EM>, EM>Cremanthodium/EM>, EM>Pedicularis/EM>, Anemone and EM>Gentiana/EM> species. We will visit the great Tagong Monastery, and walk through rich forests to Danba, home of the Jiarong Tibetans, a unique people with a language, architecture and customs that differ from other Tibetans. At 3,900 metres, we will cross between the drainage basins of China's two great rivers, the Yangste and Yellow. The views from this height across Tibet are superb, and as we pick up trails along the Yellow River we'll admire species such as EM>Primula tangutika/EM> that grow here. On another day we will cross the Quiji La, a 4,000-metre high pass where red, blue and yellow EM>Meconopsis/EM> cover the mountainsides. We then travel to Huanglong and Munigou Valley National park in Songpan county, where limestone rock formations have resulted in a shallow series of stunning pale turquoise lakes and pools adorned with numerous EM>Cypredium/EM> species (slipper orchids) — FONT face=Helvetica>here, often far larger than those found in Europe.o:

 

Finally we will descend the Min Valley, through gorges in which we will look for EM>Lilium regale/EM>, a species discovered by Wilson and which astonished Europe when he first brought it home. We stop for the night at Maoxian, a town overlooked by villages of the indigenous Qiang people, before our final journey back to Chengdu.SPAN style="mso-spacerun: yes">  o:

 

 

 

DETAILED INFORMATION
What's Included?
Accommodation: Hotels of varying standards; most will have private facilities but in more rural areas this cannot be guaranteed.
Food: All included in the price.
Why Naturetrek?
At Naturetrek we craft expertly-guided group and tailor-made wildlife holidays and cruises to all seven continents. On one of our holidays, you can be assured that our passionate team will enable you to experience and enjoy the best of the world's wildlife and natural spectacles in as comfortable and rewarding a manner as possible, caring as best we can for the environment in the process. We are proud to provide:
The widest choice of wildlife holidays worldwide
Tours managed and led by naturalists, for naturalists
Outstanding value and exceptional customer service
Furthermore, as a Naturetrek client, our office team are always to on hand to help you – so if you have any queries about your holiday, whether before or after you have booked, we will be delighted to answer them on the phone. Please just give our team a call!