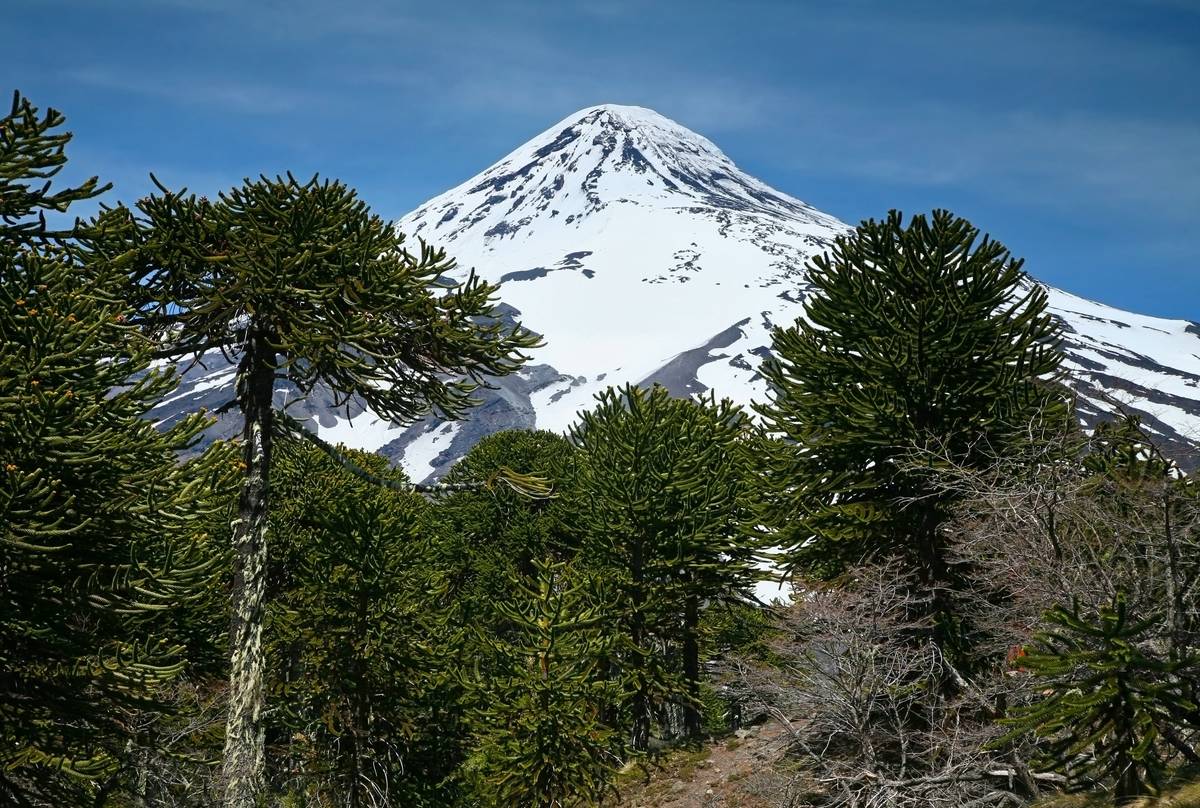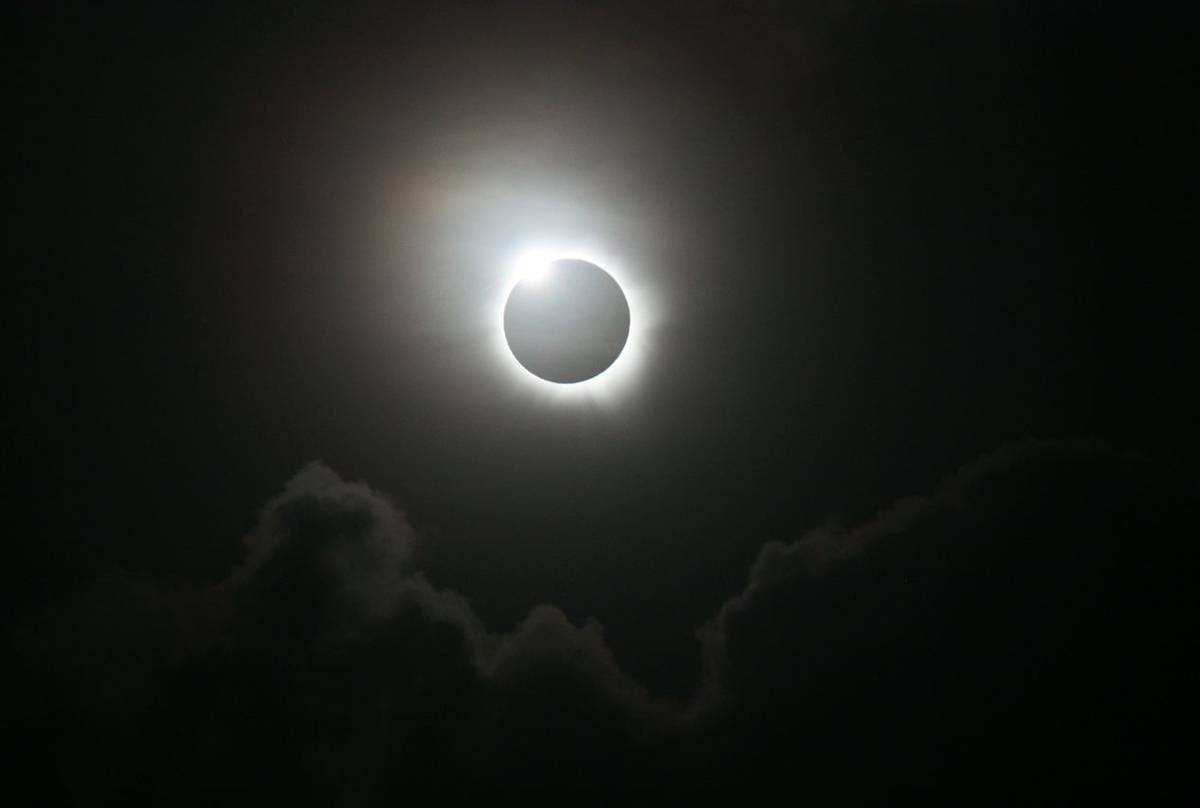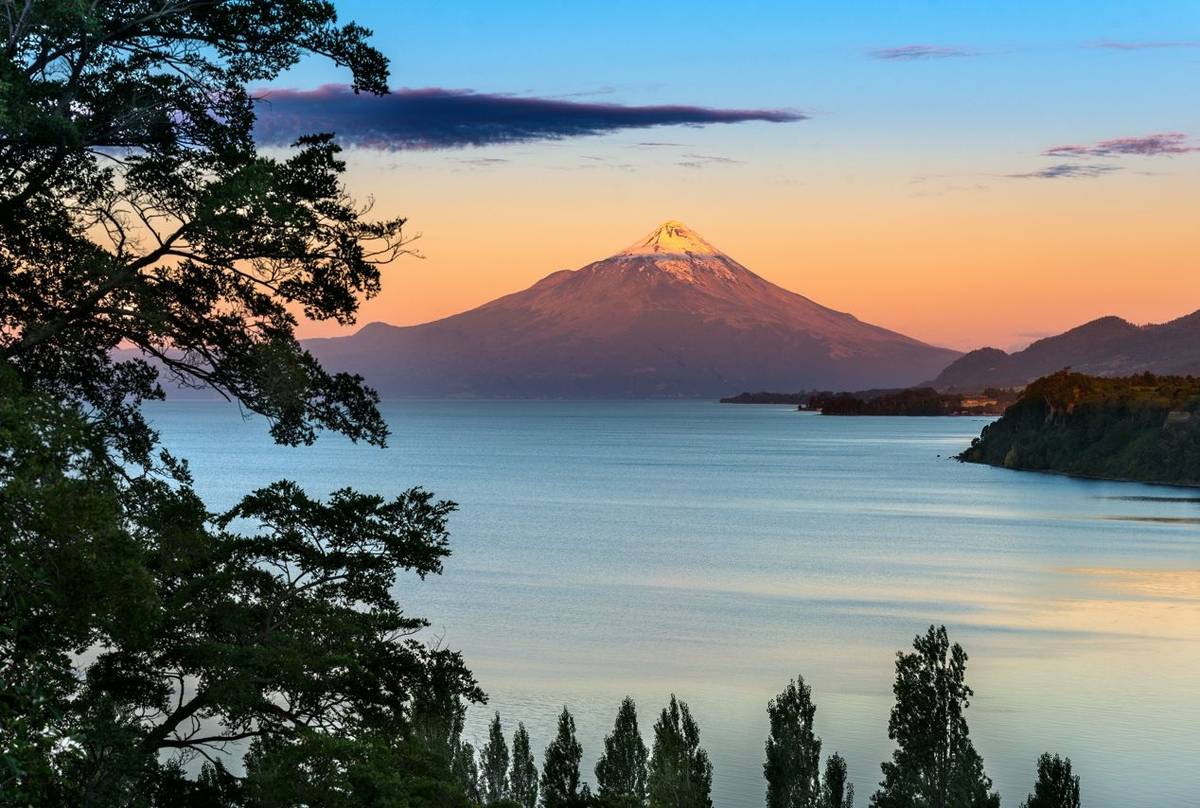 Tour Itinerary and Reports
Chile - Eclipse, Lake District and Chiloe
Tour Code: CHL08
A 14-day tour visiting Chile's beautiful Lake District, Chiloe Island and witnessing a total solar eclipse.
We hope to run this tour in the future, but have not yet finalised dates and prices. To be added to a waiting list and be informed when details are confirmed, please click on the register interest button, or phone 01962 733051.
Register Interest
Add this tour to your saved toursRemove from saved toursstar_border star

Add to Saved Tours
Highlights
Tour Itinerary and Reports
Summary
Snow-capped, conical volcanoes reflected in the deep-blue waters of Chile's Lake District make a perfect setting for what is arguably nature's greatest spectacle: A total solar eclipse. Exploring two contrasting regions this tour offers stunning landscapes, cultural insight and nature.   
Explore historic Valpariso and wineries of the Central Valley
Witness a total Solar Eclipse
The Lake District - deep blue lakes, snow-capped volcanoes, pristine forests and rushing waterfalls.
Amazing trees from the towering Alerce to the magical Monkey Puzzle.  
Traditional curanto meal
Chiloe Island's Humboldt and Magellanic Penguins
Grading
A. Day Walks - all optional.
Lying to the west of the great mountain chain of the Andes, Chile runs 4,000km from north to south along the Pacific coast. The great range of latitudes (18°S to 55°S) and altitudes (sea level to over 6,000m) gives rise to many ecological zones and a wide range of flora and fauna. Our tour begins in the vibrant capital of Santiago, which is set in a wide valley in sight of the Andes. The warm, sunny climate and rich soils here enable the production of some fine wines and our stay will include a visit to vineyards to learn about the production process and sample the produce. A short drive from the capital lies Valparaiso, the country's main port known for its steep funiculars and colourful, clifftop homes set in a natural amphitheatre. The fine 19th century architecture in the centre of the city has been included in the UNESCO World Heritage listing. Overlooking the bay, La Sebastiana was the house of poet, diplomat and noble prize winner Pablo Neruda. The quirky residence makes an interesting visit.   We fly to Puerto Montt, to head on to Puerto Varas, our base for exploring the southern part of Chile's Lakes District, a verdant region of conical volcanoes reflected in blue lakes. Next stop is rugged island of Chiloé where we hope to see Humboldt and Magellanic Penguins, Kelp Gulls, Red legged Cormorants and Marine Otters. The island is home to a distinct culture and a great way to discover this is the experience of a traditional 'curanto' meal.
Travelling to the city of Valdivia, our base for 3 nights, we first spend a day exploring the dramatic landscape and fascinating geology around Lake Villarrica. Amid the volcanoes we will encounter forests of Monkey Puzzle trees that grow only in this region.
On eclipse day we make our way from Valdivia to the eclipse site in plenty of time to settle in and prepare ourselves before the start of the eclipse and enjoy the build-up. As totality approaches the landscape will become enveloped in a softer, pastel light and, as shadows sharpen, the scene around you takes on a peculiar quality. As totality approaches, the final rays of the Sun will cut through the valley of the moon producing a 'diamond ring' and then, almost immediately, the eclipse becomes total. For two-and-a-half minutes the most extraordinary sight will greet you. Against a deep blue sky the Sun will be surrounded by pearly wisps of the corona – the Sun's outer atmosphere, and around the disk pink flares may be visible. The brighter stars and planets will become visible. A total eclipse is truly one of the most awe-inspiring sights in nature. As we journey back to our hotel in Valdivia, our thoughts will be filled with the otherworldly vision that we have just witnessed.
We fly to Santiago with free time to explore and enjoy our last night in Chile.
DETAILED INFORMATION
Outline Itinerary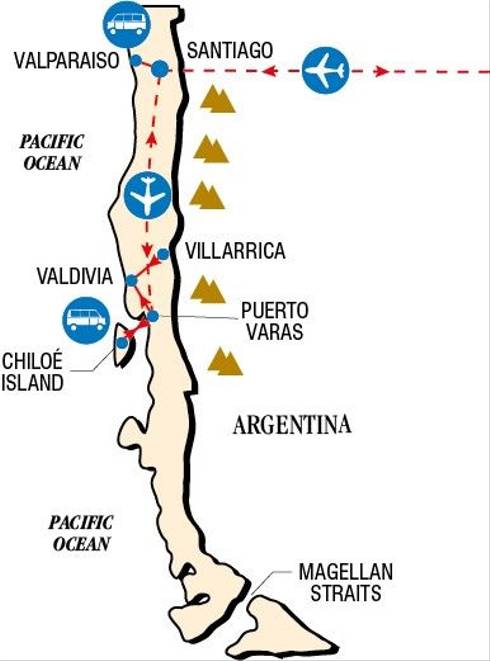 Day 3
Valparaiso / Winery visit
Day 4/6
Chilean Lake District
Day 10/11
Valdivia + Lake District + Eclipse
cloud_downloadDownload Full Itinerary
What's Included?
Flights
Accommodation:

Comfortable hotels, all with private facilities.

Food:

Breakfast daily, 9 lunches and 5 dinners.
Why Naturetrek?
At Naturetrek we craft expertly-guided group and tailor-made wildlife holidays and cruises to all seven continents. On one of our holidays, you can be assured that our passionate team will enable you to experience and enjoy the best of the world's wildlife and natural spectacles in as comfortable and rewarding a manner as possible, caring as best we can for the environment in the process. We are proud to provide:
The widest choice of wildlife holidays worldwide
Tours managed and led by naturalists, for naturalists
Outstanding value and exceptional customer service
Furthermore, as a Naturetrek client, our office team are always to on hand to help you – so if you have any queries about your holiday, whether before or after you have booked, we will be delighted to answer them on the phone. Please just give our team a call!