Exclusive ornithological, natural history and botanical holidays for groups, clubs and societies
Are you the trip organiser of a local ornithological or natural history group or society, or a member of one, and would like to know more about a private and exclusive group holiday? Naturetrek would be delighted to help, making available to you all of its knowledge, experience and expertise to create the best possible wildlife holiday for your members. All of the benefits to our regular customers will apply to your group, such as 100% financial protection, comprehensive pre-departure information, flights from regional airports and many more besides.
We can organise tours ranging from a weekend in the UK to a grand 21-day all-encompassing tour of India. The options and possibilities are practically endless and each tour would be designed around your society and its members, taking into account when and where you want to travel, for how long, the group size, the type of accommodation you are looking for, and any little additions to make your group holiday extra special.
We take away all of the hassle of arranging a group holiday, so you can relax and enjoy yourself, safe in the knowledge that your members are in the best of hands! 
Whether it be something your club or society has never done before, or you are planning the umpteenth trip for the group, we are on hand to help with your travel plans. We look forward to hearing from you!
Private Groups Tour Reports
---
South Devon in Winter, RSPB Brighton, Nov 2022
Orkney, Natural History Society of Northumbria, May 2022
Speyside in Spring, RSPB North Bucks, May 2022
Abruzzo in Autumn, Natural History Society of Northumbria, September 2020
Romania's Danube Delta & Carpathian Mountains, Natural History Society of Northumbria, September 2019
France – The Vercors, Darlington Orchid Society, May 2019
The Camargue in Spring, Northampton Bird Club, May 2019
Poland in Spring, Natural History Society of Northumbria, May 2019
Spain & Morocco: Birding on Two Continents!, RSPB North Bucks, April 2019
Extremadura in Spring, RSPB Reading, April 2019
Spain's Coto Donana & Extremadura, RSPB Basingstoke, March 2019
Extremadura & Gredos Mountains, RSPB Newcastle, March 2019
Extremadura in Winter, RSPB Guildford, October 2018
Poland in Autumn, RSPB Reading, September 2018
Ireland's Wild Atlantic Way, RSPB Sevenoaks, June 2018
Birding in North Wales, RSPB Guildford, May 2018
Birding in North Wales, RSPB Guildford, May 2018
Poland in Spring, RSPB North Bucks, May 2018
Spring Birding in Mallorca, Natural History Society of Northumbria, April 2018
The Italian Dolomites, North American Rock Garden Society, June 2017
The Italian Dolomites, North American Rock Garden Society, June 2017
Catalonia - The Eastern Pyrenees, Natural History Society of Northumbria, April 2017
The Somerset Levels, RSPB Central London, January 2017
Extremadura in Spring, RSPB Guildford, April 2016
Lesbos, RSPB Sevenoaks, May 2014

Suggested Tours for Private Groups
Here are just a handful of Naturetrek holidays which can easily be arranged for your group as an exclusive private trip. We can and will happily tailor any of our group itineraries to meet your needs, from departing from a regional airport to including target species. There are no limitations...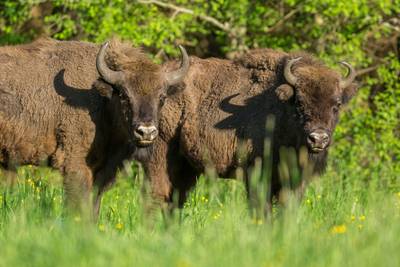 Poland's Bialowieza Forest is home to over 200 species of bird and mammals such as Wolf...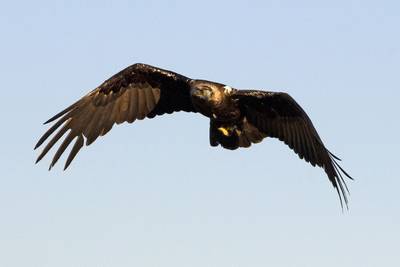 A birding visit to Extremadura in the crystal-clear light and relatively mild temperatures of winter...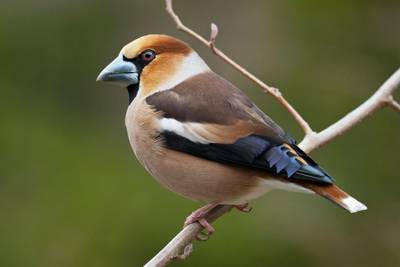 A 3-day break focusing on the birdlife and other natural history of the Forest of Dean.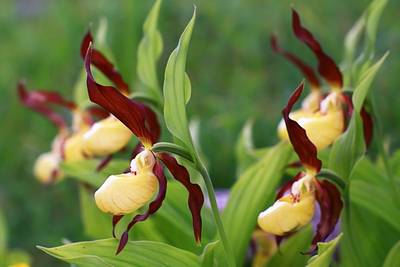 An 8-day holiday in search of birds, plants, mammals and butterflies in the Vercors massif...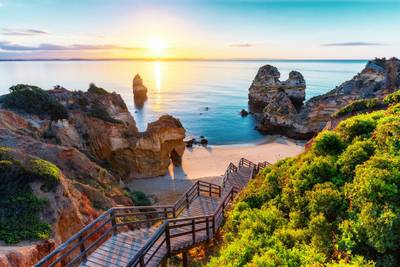 An 8-day holiday of botanical and birdwatching walks and excursions in the hills, steppes...
Recent Feedback
Jessica Turner and Luca Boscain were outstanding guides. Jessica has an encyclopaedic knowledge of the plants of the Dolomites and was totally committed to finding them for us to see. Luca has an equally encyclopaedic knowledge of the birds and butterflies of the Dolomites. They both were very good at herding our group and organizing all the outings. They were kind and patient, with good senses of humour, and could not have done a better job.
RM, North American Rock Garden Society, Italian Dolomites, June 2017
Despite very cold and windy weather, we had a wonderful time. We saw over 80 bird species and saw stunning cliffs full of nesting birds, beautiful beaches and the famous Scottish Primrose. Our guide was extremely knowledgable not just about wildlife but also the historical aspects of the Orkneys. This was the perfect first trip for us after lockdown. Naturetrek were extremely helpful with any queries, and assisted us with our travel arrangements to the Orkneys. All the information provided about the tour was very detailed and clear. The trip offered very good value for money. They acknowledged the feedback we provided following the trip. 
JB, Natural History Society of Northumbria, Orkney, May 2022
The stunning variety of bird, insect and mammal species we saw plus the sights and sounds of Morocco and southern Spain were outstanding. Only our second birdwatching holiday and as memorable as the first for a whole new set of reasons. Wonderful photos and memories. Thank you all so much.
BR, North Bucks RSPB Group, Spain & Morocco, April 2019