Wildlife Holidays in Venezuela
Venezuela is a former Spanish colony which became independent in 1821.
It is a tropical South American country with numerous islands off the coast in the Caribbean Sea.
It has 2,800 kilometres of coastline. Its main geographical regions are a central plain called the llanos, the Andes in the northwest which continue along the Caribbean coast, and the Orinoco Delta in the east.
Naturetrek Tours to Venezuela
Naturetrek offers a selection of wildlife holidays and natural history tours in Venezuela. These include:
A bargain bird watching tour in search of Andean endemics in the Sierra Nevada & a visit to the famous San Isidro tunnel
A bargain bird watching holiday in Venezuela&s llanos region, visiting the Henri Pittier National Park
Birds of Morrocy National Park & the cloudforest at Yacambu, site of the recent discovery of Giant Antpitta
A 16-day bird watching and wildlife holiday which includes visits to Oilbird Cave, Guayana Shield & Table Mountains
Extension to Angel Falls
Whats special about its wildlife?
Venezuela is listed as one of the 17 megadiverse countries in the world and has a high degree of endemism. Notable mammals include Giant Anteater, Jaguar, Capybara & Boto River Dolphins, while its cloudforests and lowlands rainforests are home to a staggering 25,000 species of orchids!
Venezuela is one of the countries with most bird species on Earth. Over 1380 species have been recorded making Venezuela the worlds sixth most bird species rich nation. Forty-nine of these bird species are found only in Venezuela and a further 117 have most of their distribution within Venezuela.
What birds might I see?
Well known, charismatic species that occur in Venezuela include Torrent Duck, Greater Flamingo, Agami Heron, Scarlet Ibis, Andean Condor, Harpy Eagle, four species of large macaws, Red-fan Parrot, Hoatzin, over 100 hummingbirds, four quetzals, 18 toucans, over 90 antbirds, over 160 flycatchers, two species of Cock-of-the-Rock, White and Bearded Bellbirds, Black-capped Donacobius, Musician Wren and over 100 tanagers.
Our Specialist Recommends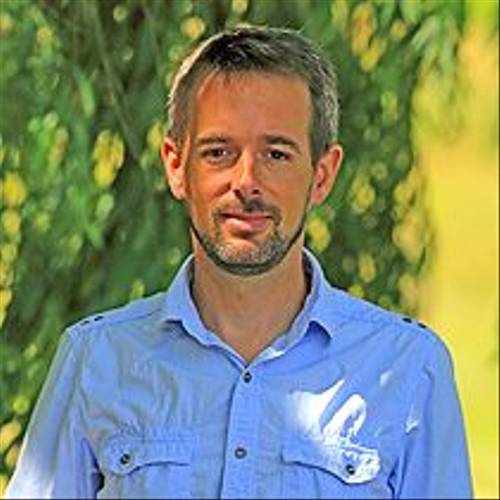 "Our 'Venezuela – Off the Beaten Track' 9-day birdwatching tour visits the outstanding wetland of Morrocoy National Park and the cloudforest of Yacambu, the site of the Great Antpitta, a recent discovery."
Operations Manager
-
Andy Tucker