Wildlife Holidays in Russia
Tell me about Russia …
Russia is the largest country in the world and covers over one ninth of the Earth's land area. It has the world's largest reserves of mineral and energy sources.
Russia is truly vast. The two widest separated points are 8,000 kilometres apart and the country spans nine time zones.
Most of Russia consists of huge plains – steppe to the south and forest to the north, with tundra in the far northern regions.
The Kamchatka Peninsula is situated in the far east of Russia. It extends for 1,250 kilometres, with the Pacific Ocean to the east and the Sea of Okhotsk to the west. It has a high density of volcanoes.
Naturetrek Tours to Russia
Naturetrek offers one tour in Russia – to Kamchatka. This 16-day holiday includes a 12-night sea voyage to the remote and spectacular landscapes of Kamchatka, the volcanic Kuril Islands and remote Commander Islands.
What's special about the wildlife?
The Kamchatka Peninsula has a wide variety of plant life and a diverse fauna. Its climate ranges from temperate to subarctic. This, together with a diverse topography and many rivers flowing through the region, gives rise to the abundant wildlife found here.
Brown Bear, Arctic Fox and Moose are among the large mammals found in the Kamchatka Peninsula, while the highly productive seas that surround it teem with life attracting whales, dolphins and seabirds.
What might I see?
Over a dozen auk species live here, including Rhinoceros Auklets, Crested Auklets & the rare Whiskered Auklet
Millions of breeding seabirds, the mighty Steller's Sea Eagle, Tufted & Horned Puffins & Ancient Murrelets
Sea Otter & Brown Bear plus Orca & dolphins
Whales such as Humpback, Sperm & Fin Whales
Our Specialist Recommends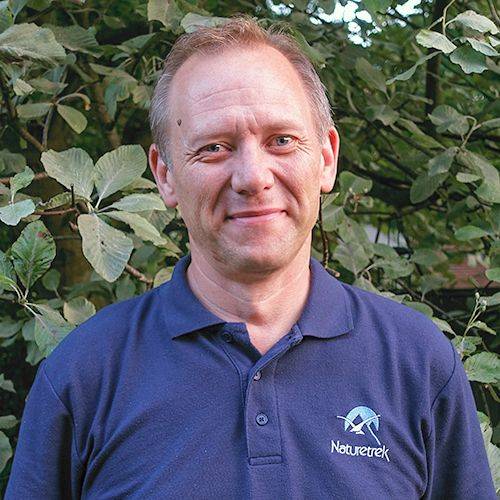 "Our 'Kamchatka: A Voyage Around the Ring of Fire' tour is a once in a lifetime holiday with a 12-night voyage to the remote and the truly spectacular landscapes of this part of Russia. We will go in search of a diverse range of exciting birds and mammals all from our expedition vessel."
Operations Manager
-
Paul Stanbury
Featured Tours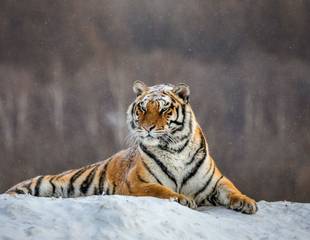 Realm of the Siberian Tiger
Tour code -

RUS03
9 days from
£5,895 inc. flights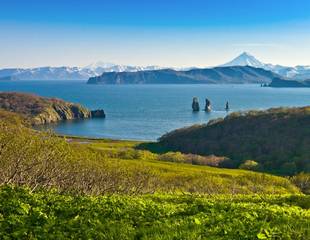 Kamchatka & Chukotka - Russia's Ring of Fire
Tour code -

RUS02
15 days from
Price: TBC