Naturetrek Tour Leaders
All our leaders are expert naturalists. They will be able to show you and help you identify, many of the birds, plants and mammals that occur in the region that you are visiting. Quite simply, we think we have the best tour leaders in the business!
To view an A-Z list of our leaders,
please click here
.
Why are Naturetrek tour leaders so good?
Many of our leaders have exceptional backgrounds in the country they are taking you to. Often they have lived in the area they are leading a tour to for several years, and they will often have knowledge which goes beyond the region's natural history.
Some of our leaders are specialists in one aspect of natural history, while others are excellent all-round naturalists.
We carefully match the tour leader to the type of tour they are going to lead.
All of our Tour Leaders speak English, and between us we speak over 15 other languages. This is of great benefit to you, especially when trying to cope with the inevitable hiccoughs that can occur with travel arrangements in developing countries.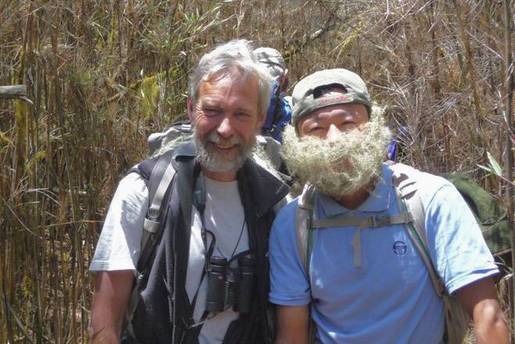 To arrange a visit
It's best to phone or email first to ensure an appointment can be made for you to see the staff member best suited to discuss your interests. Please just phone us on 01962 733051, or contact via email if you prefer.
What is the function of a tour leader?

Your Naturetrek holiday will always be led or accompanied by one or more expert naturalist guides.

On many of our tours a leader will accompany the group from the UK & return with them, while on other holidays, such as our bargain selection and a few of our other tours, a local naturalist will provide the wildlife expertise & guidance once you arrive at your destination.

While on tour, your Naturetrek leader will be responsible for logistics, coordinating group activities & making sure you get expert naturalist guidance. They are there to make sure your holiday goes smoothly & to sort out any queries or problems you may encounter.
Will the leader on my tour be the one advertised in the brochure?
We assign leaders to tours well in advance and details can be found on the tour pages on the website and within our brochure. However, we reserve the right to make changes if necessary.