We've combined our two Peru holidays, enabling participants to choose whether they hike to Machu Picchu or, instead, spend 3 nights in Manu at Cock-of-the-Rock Lodge.
Due to declining demand in recent years, we won't be operating our dedicated trekking holiday in Peru next year. This tour included a comprehensive look at Peru's Humboldt Current ecosystem, 4 nights in the Tambopata rainforest visiting the world's largest Macaw clay-lick, the Inca Trail to Machu Picchu and some time in Cusco. Instead we will be running our 'non-trek' departure on 13th September and 4th October 2019. This holiday (PER06) offers all of the above, except a 3-night stay at Cock-of-the-Rock Lodge in Manu replaces the Inca Trail. However, for those who wish to trek the ancient trail to Machu Picchu, we'd be delighted to arrange this on an ad-hoc basis, although early booking is essential as the 500 trekking permits available daily sell out quickly during the peak trekking season.
Operations Manager Andy Tucker would be delighted to help with any questions on Peru, its wildlife, participation on the tour and walking the Inca Trail. You can call Andy on 01962 733051 or email him at andy@naturetrek.co.uk.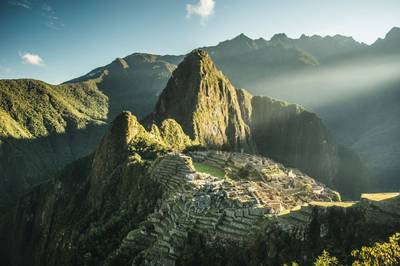 Machu Picchu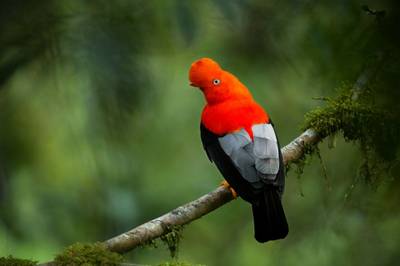 Andean Cock-of-the-Rock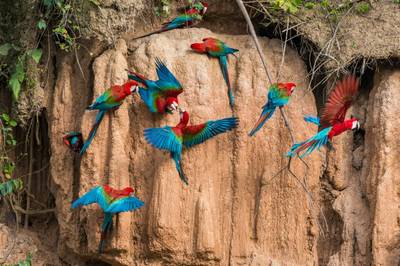 Red and Green Macaws